Audi is expanding the line-up of its e-tron with hot new 'S' models – its first sporty electrified models. 
Available on both its regular e-tron and the more coupe-like e-tron Sportback variants, these new 'S' versions get a hefty dose of extra power and performance tweaks. 
The new e-tron S is the first production car to feature three electric motors – building on the two found in the standard car. This third motor sees the power increase from 402bhp to 496bhp and torque jump from 664Nm to 973Nm. This allows the 0-60mph time to be cut from 5.5 seconds to just 4.3 seconds, while being able to reach a top speed of 130mph.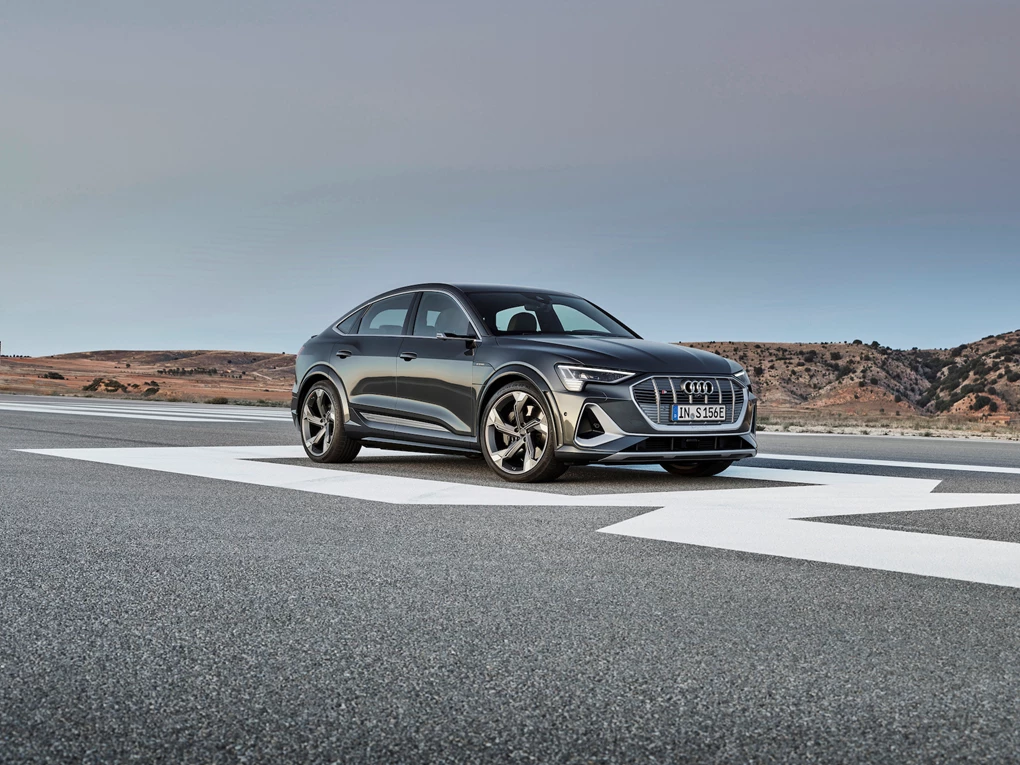 The 95kWh battery remains the same as the standard car, with the e-tron S being able to travel for 223 miles on a single charge, and the Sportback version offering 226 miles. 
The e-tron S has two electric motors on the rear axle and one on the front, with Audi promising that these new performance variants take "agility to a new level". For the most part, the e-tron S is just rear-wheel-drive to maximise efficiency, with the front kicking into life to create all-wheel-drive when more traction or performance is needed. Electric torque vectoring can also send power to individual wheels. Its centre of gravity has been lowered as well to improve handling. 
Audi has been offering sporty 'S' models across its range for 30 years, though until now only petrol and diesel models have worn the badge – meaning this is quite a significant milestone for Audi with its first electric performance car.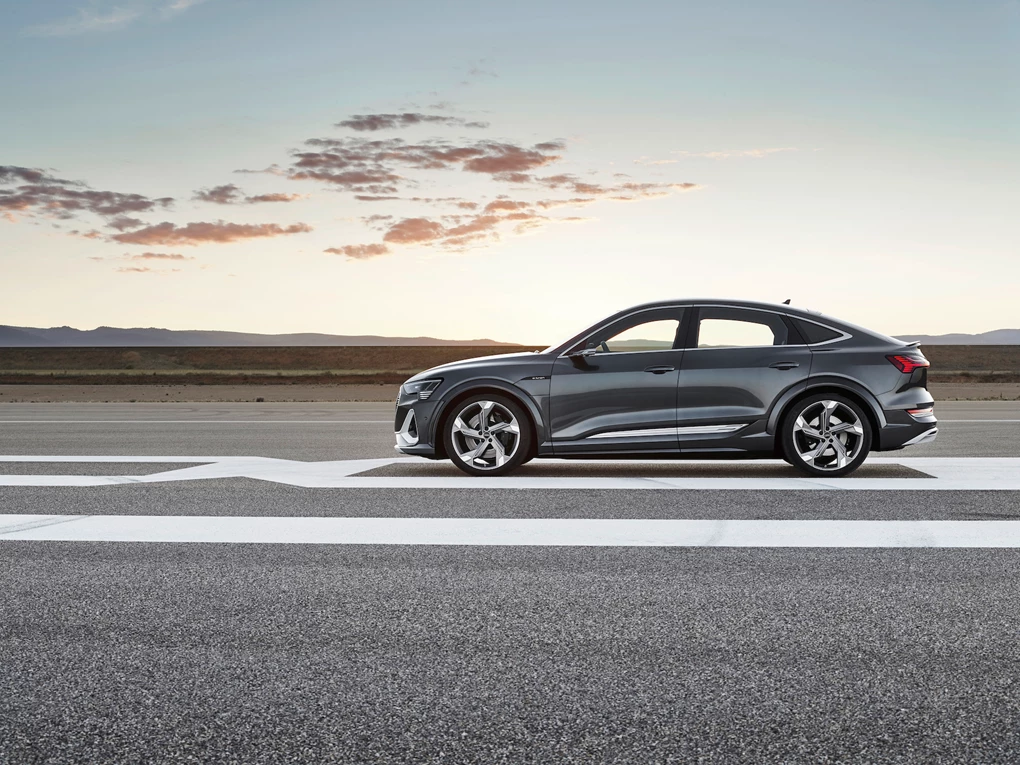 The new e-tron S  and e-tron S Sportback are priced from £87,000 and £88,700 respectively, with order books opening later this summer. Orders that are placed before the end of the year will also come with a free 12-month subscription to the 'e-tron Charging Service' – allowing easier charging on the move – as well as a 7kW home wallbox.
Enquire on a new Audi