It might be hard to believe, but Audi's RS range is doing better than ever despite the coronavirus pandemic having a significant impact on new car sales over the last year. In fact, the RS division had its best-ever year in 2020, selling close to 30,000 cars over the 12 month period - a year-on-year increase of 16 per cent. 
One of the key factors behind this success is its breadth of vehicles. There are more than ever to choose from, with SUVs, estates and saloons all available to buyers. Let's take a closer look at what's on offer. 
RS 4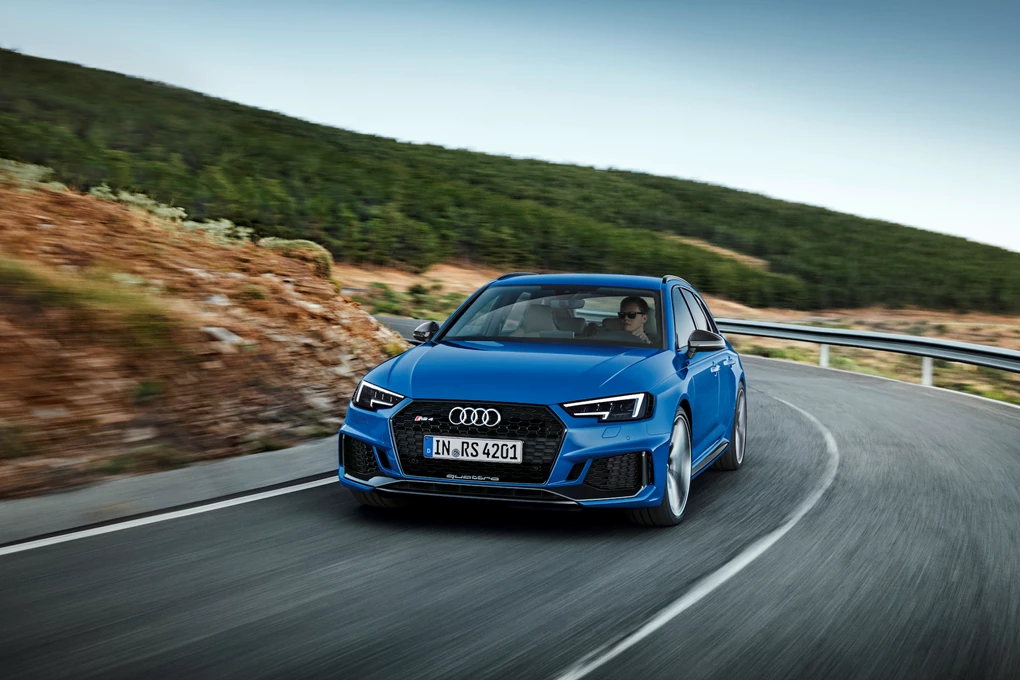 For now, things kick off with the RS 4 as Audi has yet to fully reveal its new RS 3 as the entry point to the RS range. However, the RS 4 marks a superb way to start things off. Available as an estate only, this is a practical and spacious car that just happens to pack a turbocharged 2.9-litre V6 engine. 
Needless to say, it's quick. Zero to 60mph takes 3.8 seconds, while thanks to Audi's quattro all-wheel-drive system, you can get that acceleration no matter the conditions. 
RS 5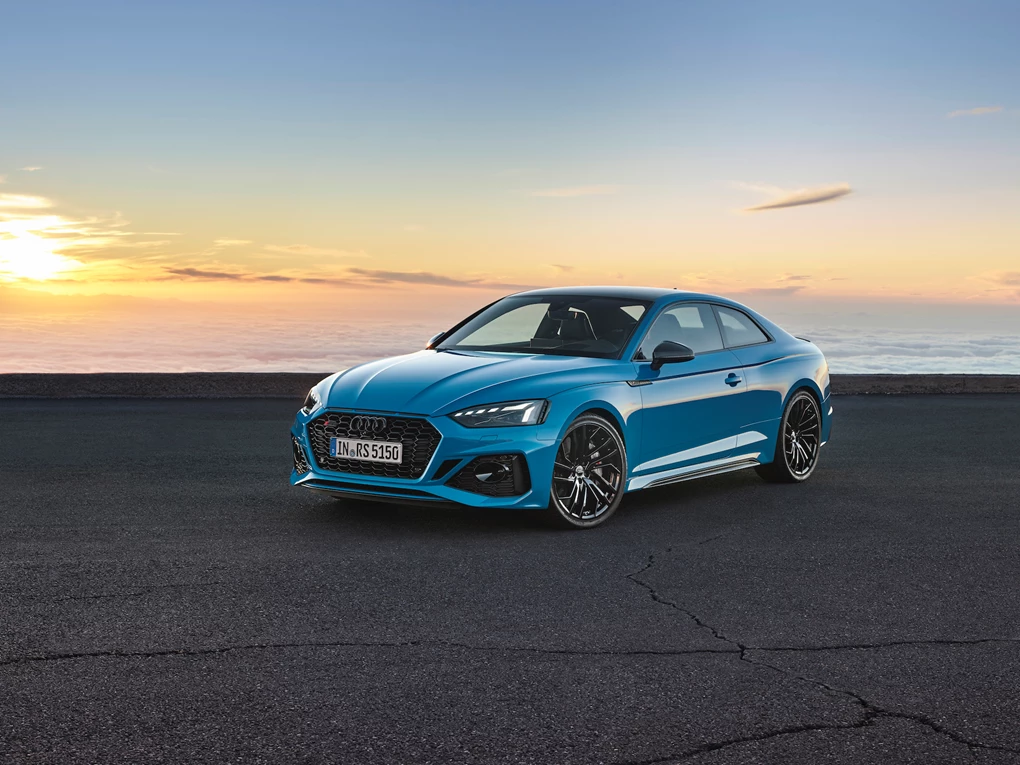 Fancying a slightly sleeker design? The RS 5 could be just the ticket. It's got the same powertrain as the RS 4, but it's packed into a coupe or Sportback bodystyle. It mirrors the RS 4's performance, too, so there's no trade-off in thrills over the switch. 
The Sportback variant also brings far more practicality than you might expect thanks to a well-sized boot and a roomy cabin. 
RS 6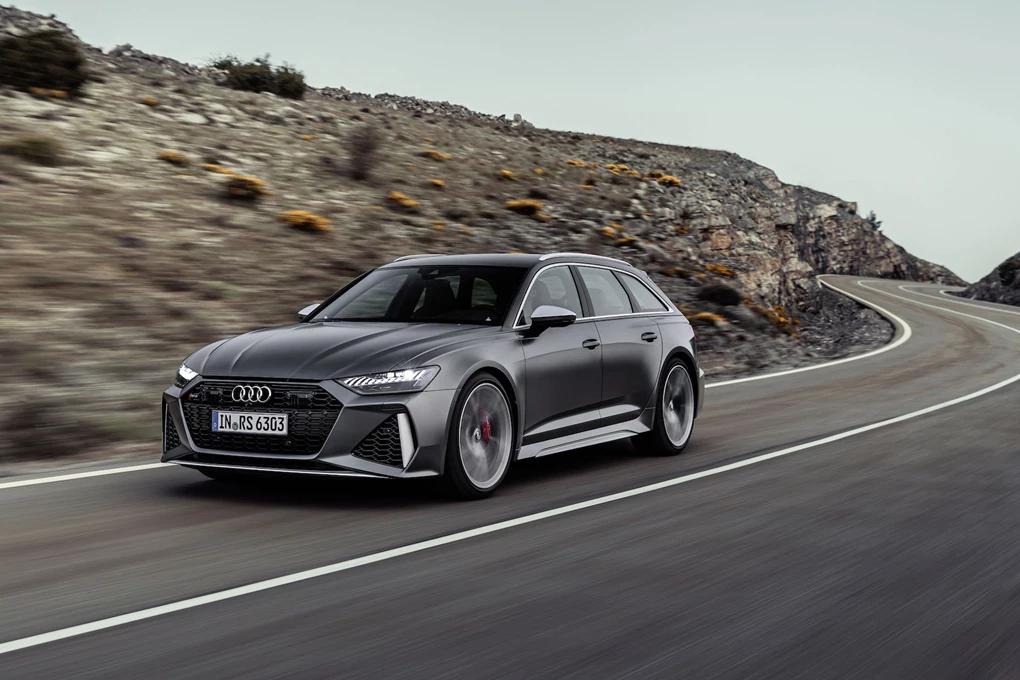 Audi knows a thing or two about making flagship performance estate cars and the latest RS 6 is one of its most potent to date. It uses a 4.0-litre turbocharged V8 engine with 592bhp and this allows it to hit 60mph from a dead stop in just 3.4 seconds.
Plus, you've got a practical estate bodystyle for when you're not driving flat-out. A large boot ensures that this really is the performance car for all occasions. 
RS 7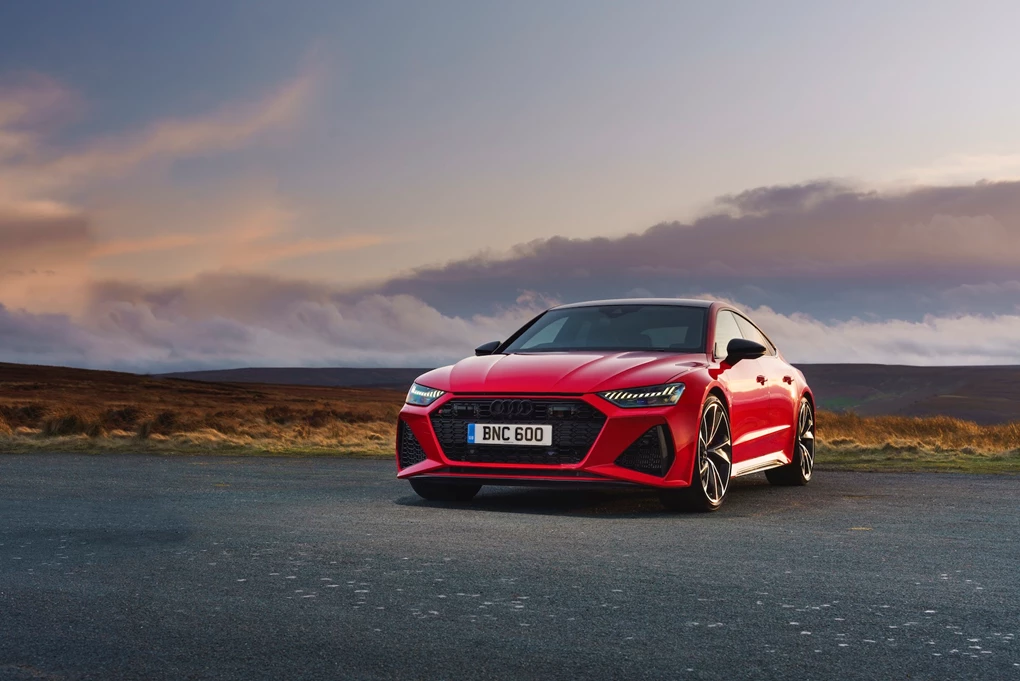 Much like the RS 5 to the RS 4, the RS 7 is a slightly sleeker version of the RS 6. It mirrors the estate car's powertrain with the same 4.0-litre V8, but it's wrapped in an elongated, dynamic-looking coupe-esque bodystyle. 
It's got loads of character, too, thanks to a raucous exhaust note which can't be missed. 
RS Q3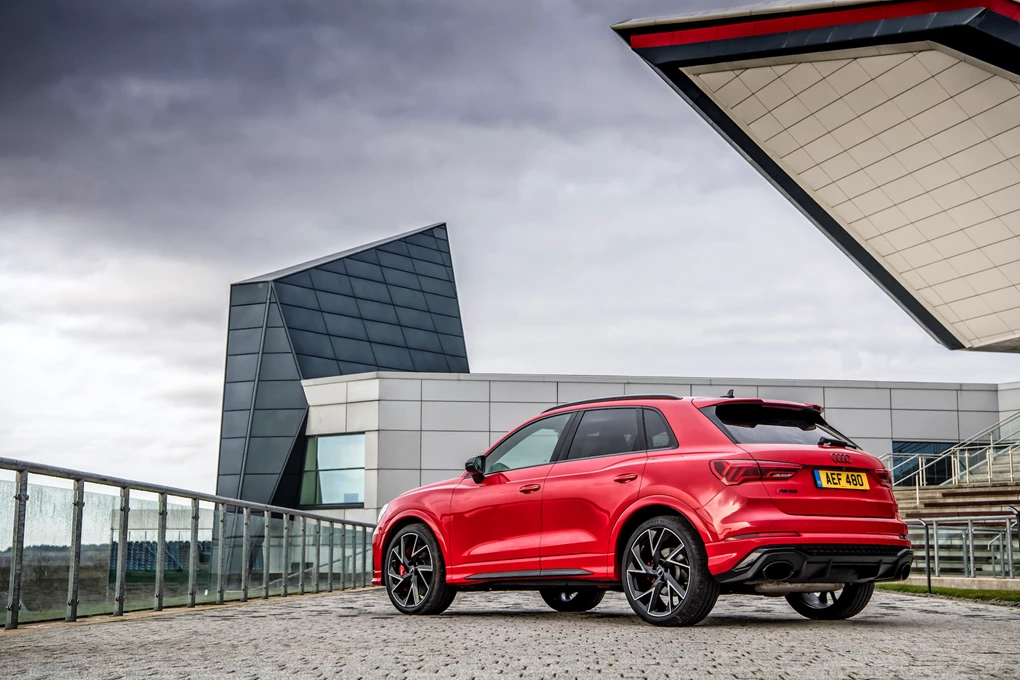 The RS Q3 kicks off the RS SUV range. Available in both regular and Sportback layouts, the RS Q3 packs a huge amount of performance courtesy of a 2.5-litre turbocharged five-cylinder petrol engine. Sent to all four wheels, that power allows the RS Q3 to manage the 0-60mph sprint in just 4.3 seconds. 
Despite the acceleration, Audi says that the RS Q3 should return up to 32mpg combined. 
RS Q8
The RS Q8 takes the place as Audi's range-topping performance SUV. It's powered by an enormously potent 4.0-litre turbocharged V8 engine packing a heady 592bhp. However, Audi has also fitted the engine with cylinder deactivation that allows it to deliver better economy when at a cruise.
One of the best aspects of the RS Q8 is that it's able to be relaxed and comfortable when you need it to be, ensuring it can be used on a daily basis. 
TT RS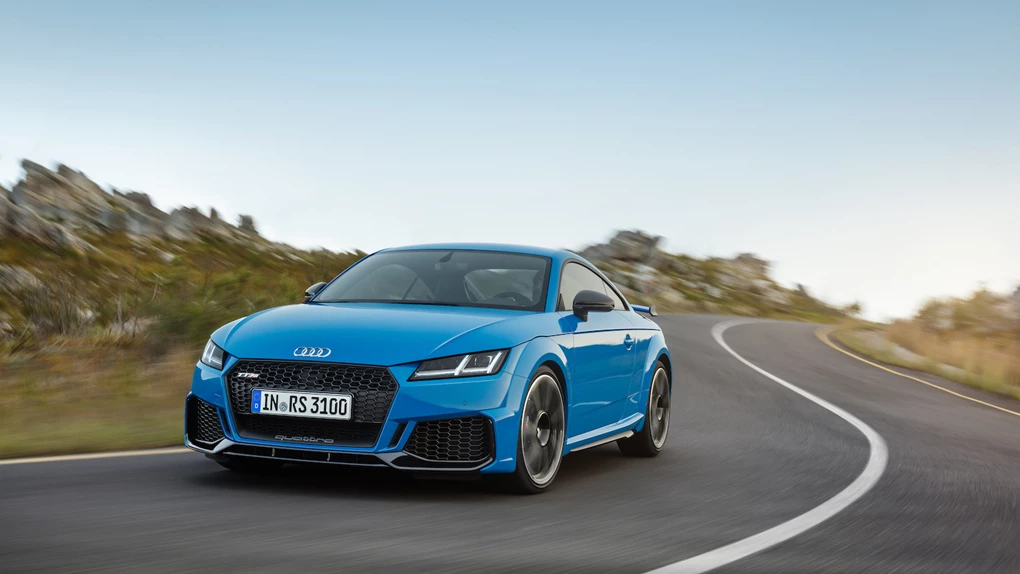 The TT might be on the way out, but the TT RS remains one of the most exciting cars in Audi's current stable. Powered by a 2.5-litre turbocharged five-cylinder engine, the TT RS crams a huge amount of performance into a compact package. 
It's like a shrunken-down supercar, this, with loads of grunt and an addictive soundtrack to accompany it. 
R8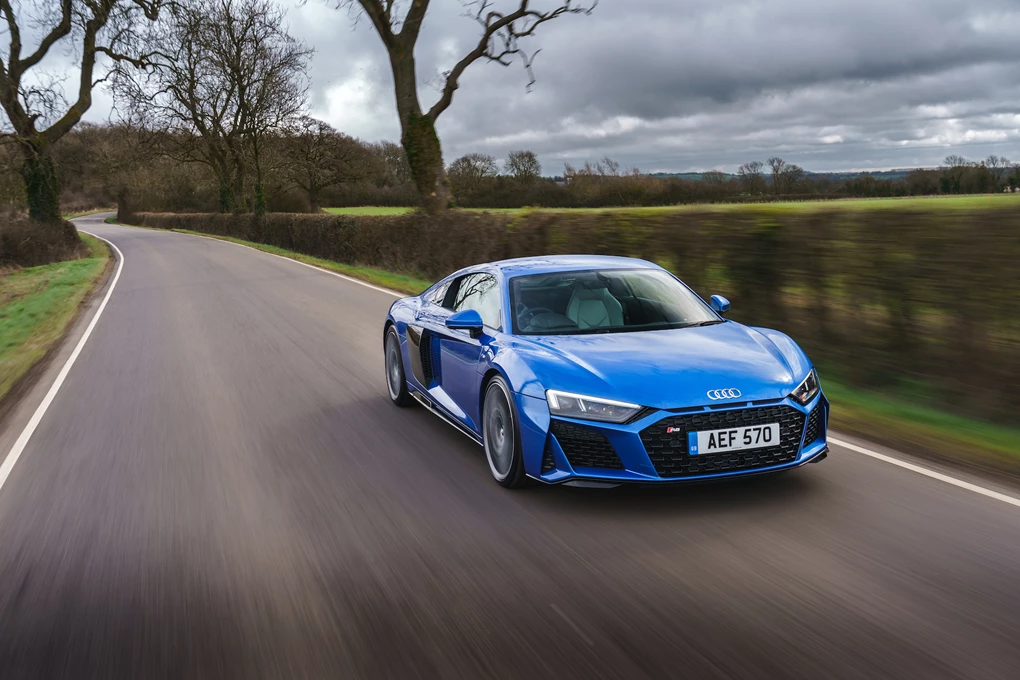 The R8 is Audi's poster star thanks to its head-turning looks and exciting naturally aspirated V10 engine. It's this latter aspect that really makes the R8 stand out, as there are very few supercars left on sale today using a similarly old-school engine. 
You've also got a superb interior and the option of a soft-top Spider version, should you fancy the roof-down experience. 
RS e-tron GT
In a reflection of the way things are heading, the RS e-tron GT arrived recently as Audi's very first electric RS model. Based around a sleek 2+2 layout, the e-tron GT is a great look at the future of RS - and things are looking rosy indeed. 
With 637bhp, the RS e-tron GT can manage the 0-60mph sprint in a scarcely believable 3.1 seconds. 
Enquire on a new Audi