Audi has confirmed that it will unveil its new e-tron Sportback and RSQ8 SUV at next week's Los Angeles Auto Show.
The e-tron Sportback is a more coupe-like version of the e-tron – Audi's first electric model, which debuted earlier in 2019. It will share the same 95kWh battery pack and offer an electric motor delivering a maximum 402bhp in overboost mode. A disguised version has already been shown to tease the model, though, so the styling isn't set to be a big surprise.
Aside from its sloping roofline, which will differentiate it from the regular car, the e-tron Sportback will also be the first production car available with 'Digital Matrix LED headlights', which are said to provide "unprecedented precision" to divert the light around oncoming traffic.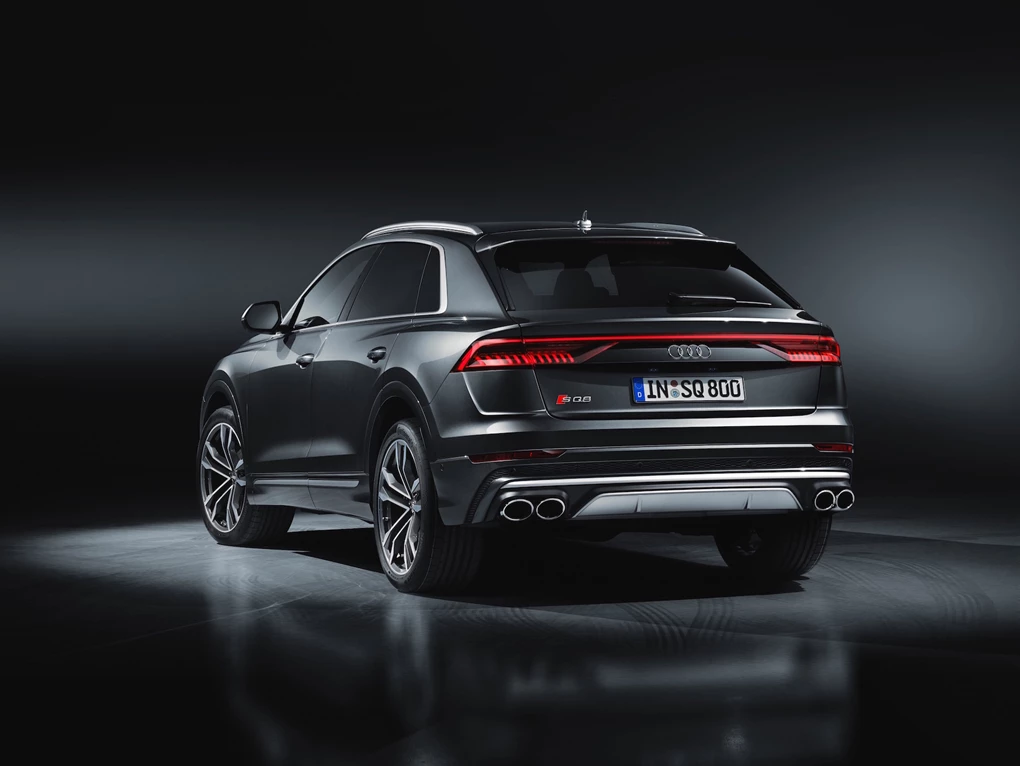 Also being unveiled next week will be the new Audi RSQ8 – only the second 'Q' nameplate to ever receive the RS treatment. It will be a flagship model, and it will feature the same 592bhp 4.0-litre petrol engine as the new RS6 and RS7. A 0-60mph time under four seconds is expected, while the new model will also feature mild-hybrid technology that helps to reduce fuel consumption.
The RSQ8 has already set an unofficial Nürburgring track record for an SUV – highlighting its performance credentials.
Both models will be unveiled on November 20 at the LA Auto Show.