Audi's electric e-tron brand is rather quickly growing momentum as the brand continues to expand its EV line-up to appeal to the growing number considering battery-powered models. 
And whether you're looking for a more sensible family SUV or a performance car, Audi's electric line-up already has plenty to offer, with more on the way. Let's take a look at the EVs available today. 
e-tron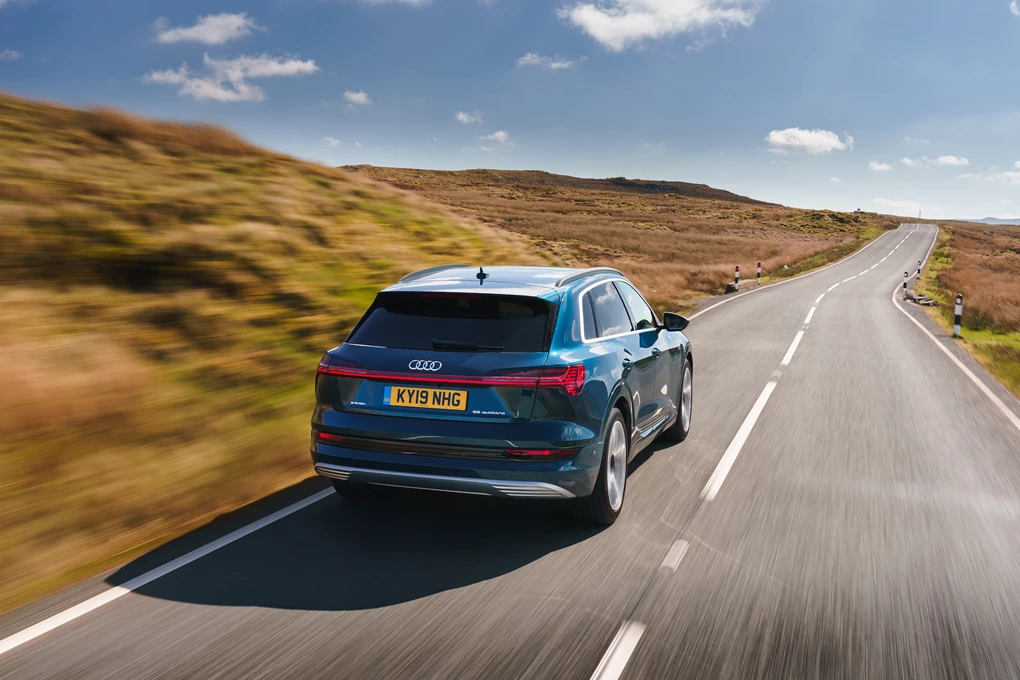 The model that helped to kickstart it all, the e-tron was Audi's very first production EV and arrived on sale in 2019. Bringing an impressive amount of technology – from its digital door mirrors to its dual touchscreen system – it's certainly a worthy model to head-up and establish Audi's EV range, and it's proven popular with buyers. 
Offering a choice of battery packs – including a sporty e-tron S model that features three electric motors – this SUV has an electric range of up to 252 miles, while speedy charging times mean that long journeys will be able to be carried out without fuss.  
e-tron Sportback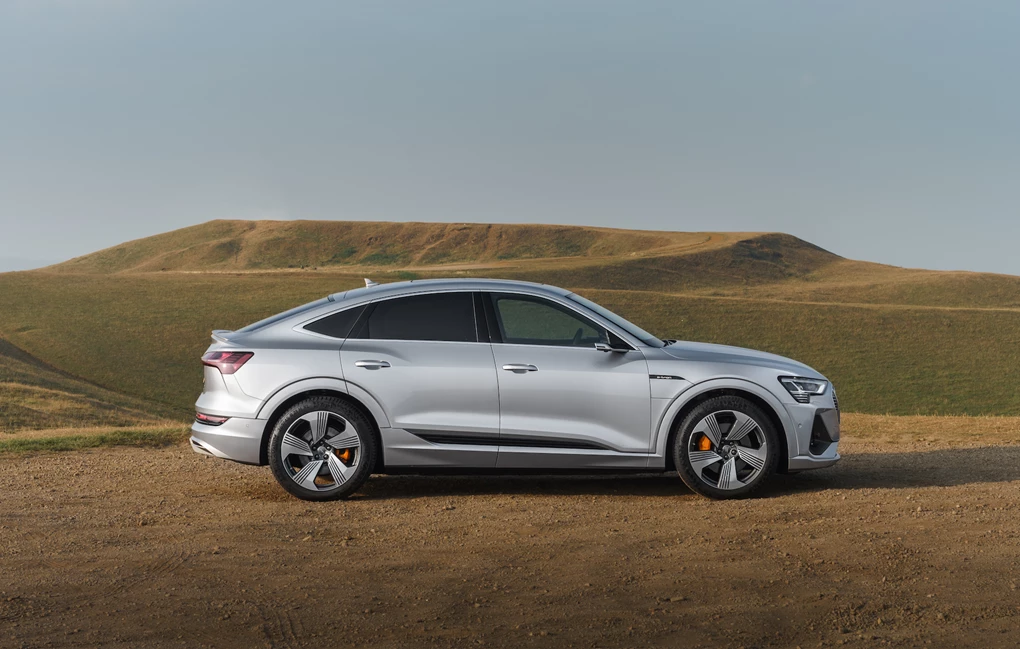 A year after the standard e-tron was introduced, Audi expanded the line-up with a sleeker Sportback model. Bringing more coupe-like styling to the range, the sleeker design actually helps to increase the model's electric range to 262 miles. 
It also still offers a practical interior, a choice of powertrain options and a range of trim levels to suit different budgets. 
Q4 e-tron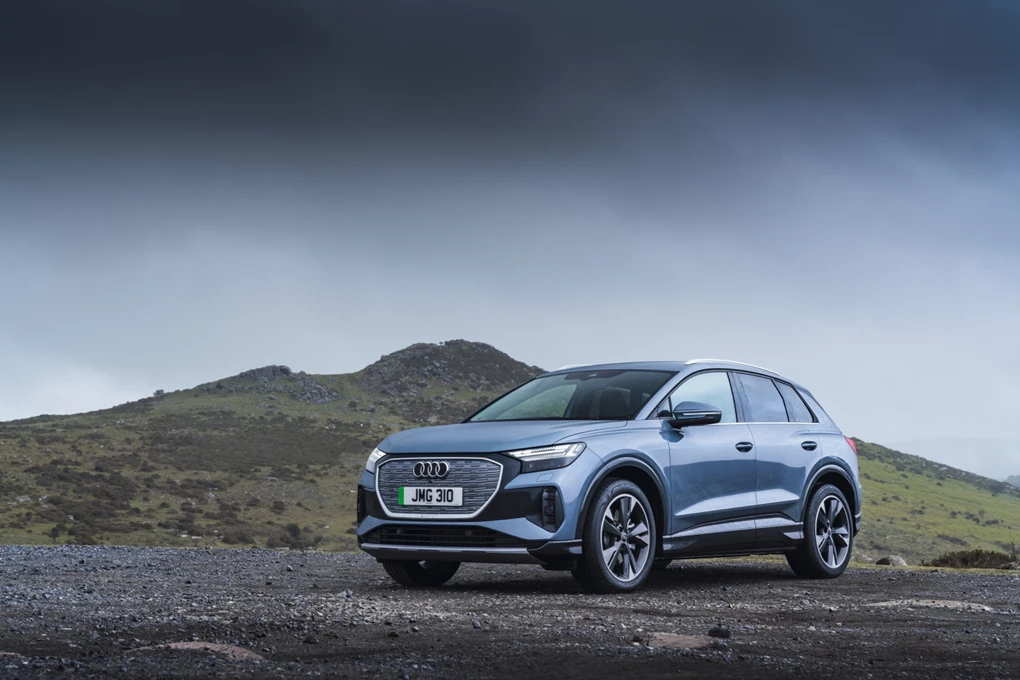 Audi's latest electric car entry is the Q4 e-tron, which becomes the brand's most affordable electric car. It's expected to be a big seller for the German firm, with Audi even predicting it will become its second best-seller from as early as next year. 
Based on the Volkswagen Group's MEB underpinnings, the Q4 offers a choice of battery packs, with the largest option offering a range of up to 316 miles. With generous equipment levels and prices starting from £40,035, this model is well worth considering next to your more typical SUV. 
Q4 e-tron Sportback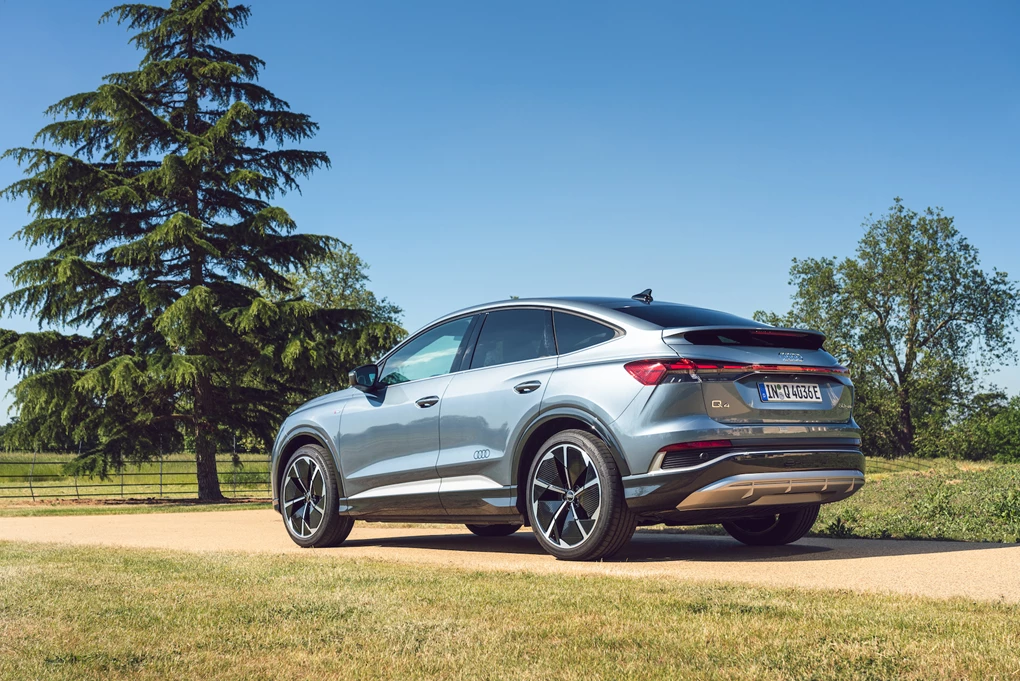 Like the regular e-tron, Audi also offers a sleeker Sportback version of its Q4. It adopts much the same formula, too, giving it a sloped-off rear end to give it a more 'coupe' like profile, while also helping to top up the maximum claimed electric range to 323 miles. 
With the same choice of trim and powertrain options as the standard Q4, there's likely to be a model to suit most buyers. 
e-tron GT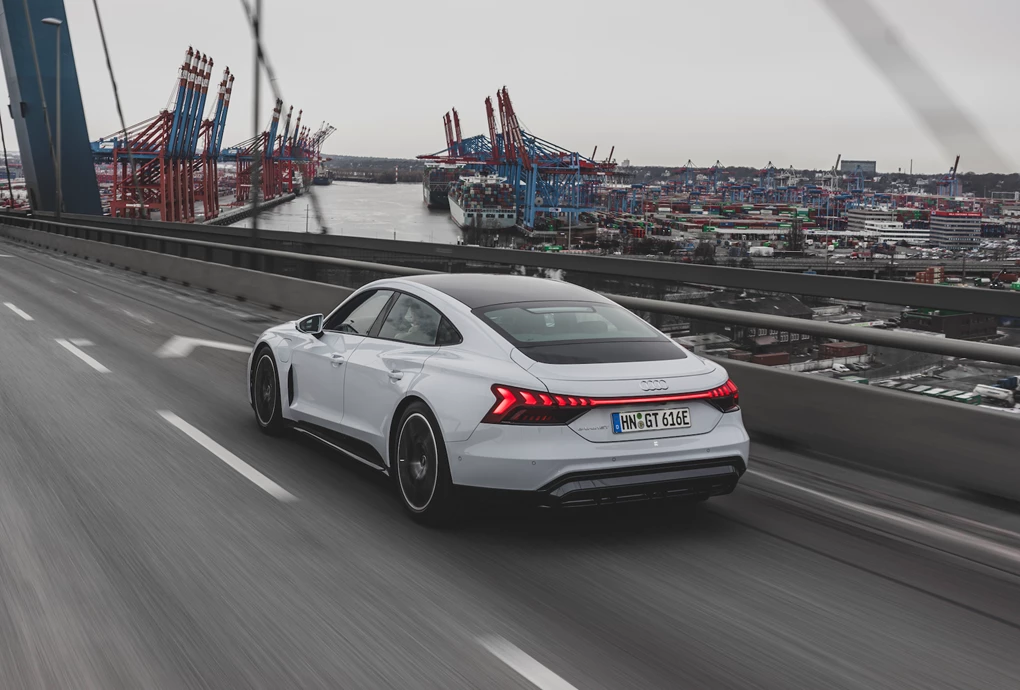 Arguably Audi's new halo electric car, the e-tron GT brings dramatic styling that will really turn heads. Using the same underpinnings as the excellent Porsche Taycan, the GT is more focussed on long-distance comfort than a sharp driving experience like its sibling caters for. 
Its interior is one of the best in the business, while an electric range of up 298 miles will certainly help on long-distance treks from one side of the country to the other. Even the standard model is capable of serving up 523bhp with launch control activated, which enables a 0-60mph time of just four seconds. 
RS e-tron GT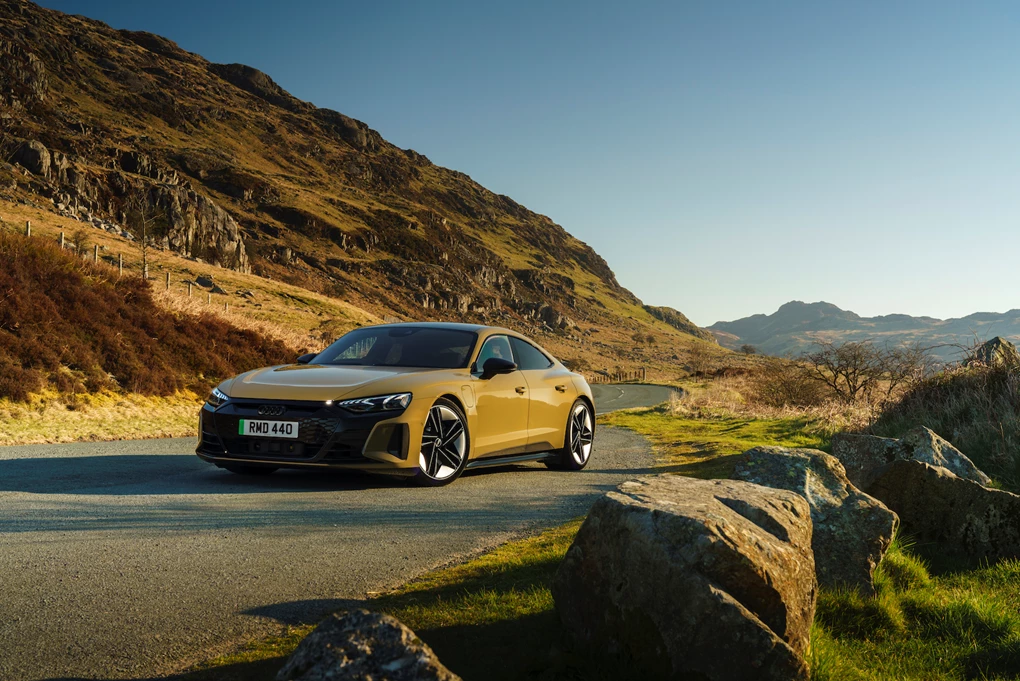 But you can take things up another level with the RS e-tron GT – Audi's first electric model to wear an RS nameplate. 
Gaining more aggressive styling than the standard car, the RS e-tron GT also gets a power boost to 637bhp, which technically makes it the firm's most powerful road car to date. It does have a slight knock-on effect on range, with Audi claiming 283 miles from a full charge.      
Enquire on a new Audi