SUVs are hugely important for the majority of manufacturers, and the choice on offer has never been better. 
It's no surprise then that more company car drivers are switching out of conventional saloons and hatchbacks and into these high-riding models, which are usually more practical and refined. 
With electric, hybrid, petrol and diesel SUVs to choose from, there is a superb amount of choice on offer.
Here are 10 of the best SUV company cars on offer. 
BMW X5 xDrive45e – from £64,475
BMW dominates the fleet market with its superb range of models offering great appeal to company car users thanks to the enjoyable driving experience and impressive interiors. 
But arguably the most appealing of the lot is the BMW X5 xDrive45e – a plug-in hybrid version of BMW's large SUV. Its 24kWh battery is the same size as the one found in the original Nissan Leaf EV, and means it can travel for 54 miles on electricity – the most of any PHEV. Such an impressive electric range means it has a benefit-in-kind (BIK) percentage of just six per cent, which is the lowest of any PHEV. 
Ford Kuga Plug-in Hybrid – from £33,185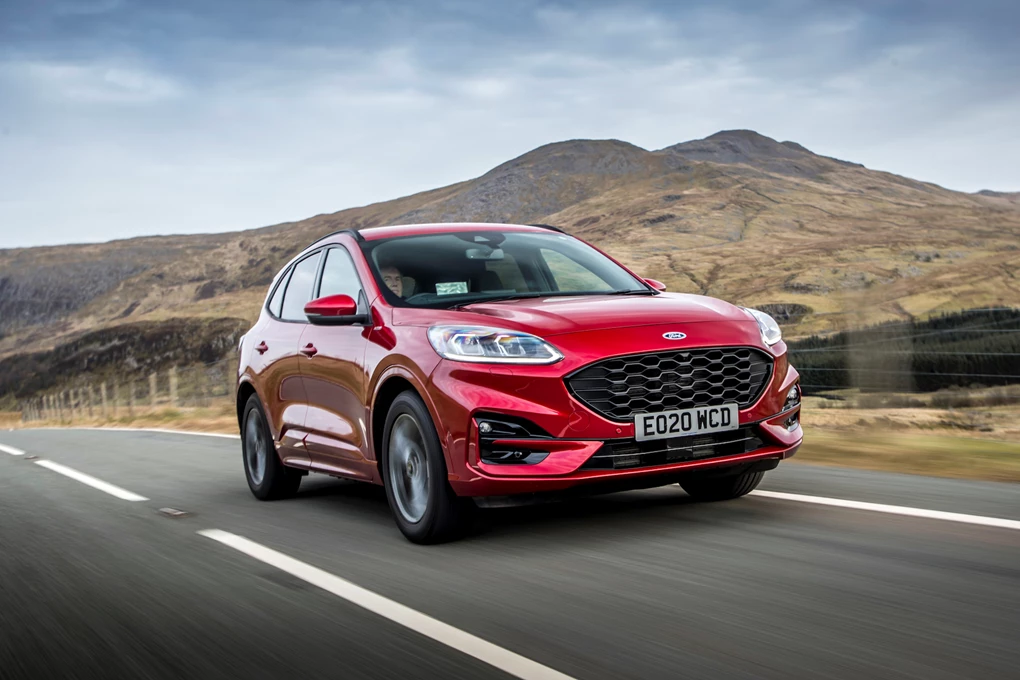 The Kuga is one of Ford's most popular models, and there's a new third-generation version for 2020 – bringing a much cleaner design, a more modern interior and additional tech. But of most importance to company car drivers is the fact that you can now get it with a plug-in hybrid powertrain. 
With hardly any practicality disadvantages next to regular petrol and diesel Kugas and impressively low running costs, this PHEV is set to be rather popular. Its 35-mile electric range gives it especially low CO2 emissions of 32g/km – giving it a BIK of just 10 per cent. 
Skoda Karoq  – from £22,765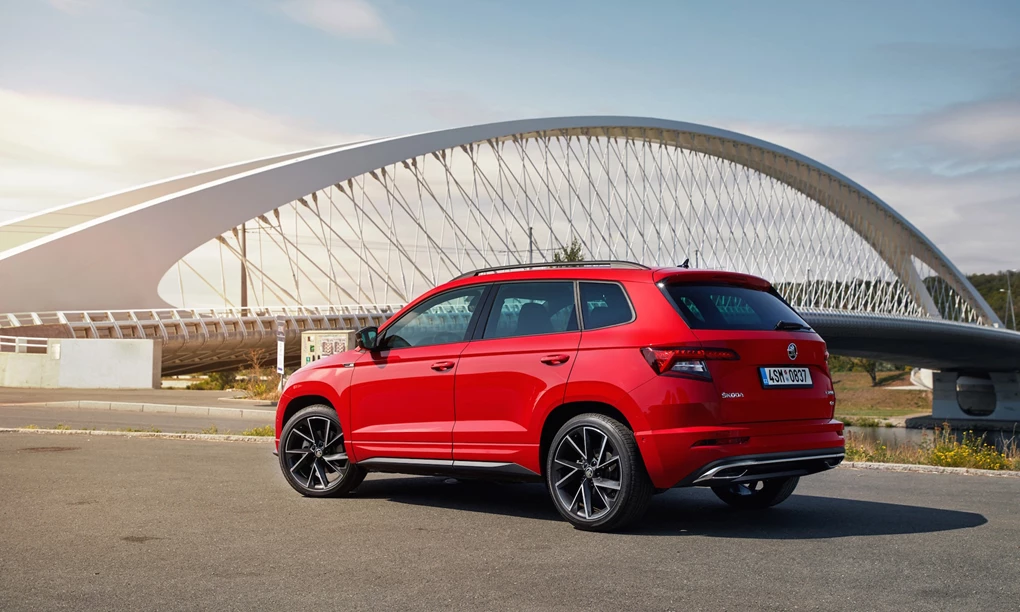 While you won't find any electrified powertrains in the Skoda Karoq, this mid-size crossover is a rather appealing option if you value getting plenty for the money and impressive levels of spaciousness. Its boot, measuring up to 588 litres, is the largest in this class, while all models feature a touchscreen, dual-zone climate control and rear parking sensors. 
The 1.6-litre diesel engine is the most efficient – returning up to 47.1mpg, but the best option for company car tax is the 113bhp 1.0-litre petrol, which has a BIK of 31 per cent. 
Volvo XC90 T8 – from £67,495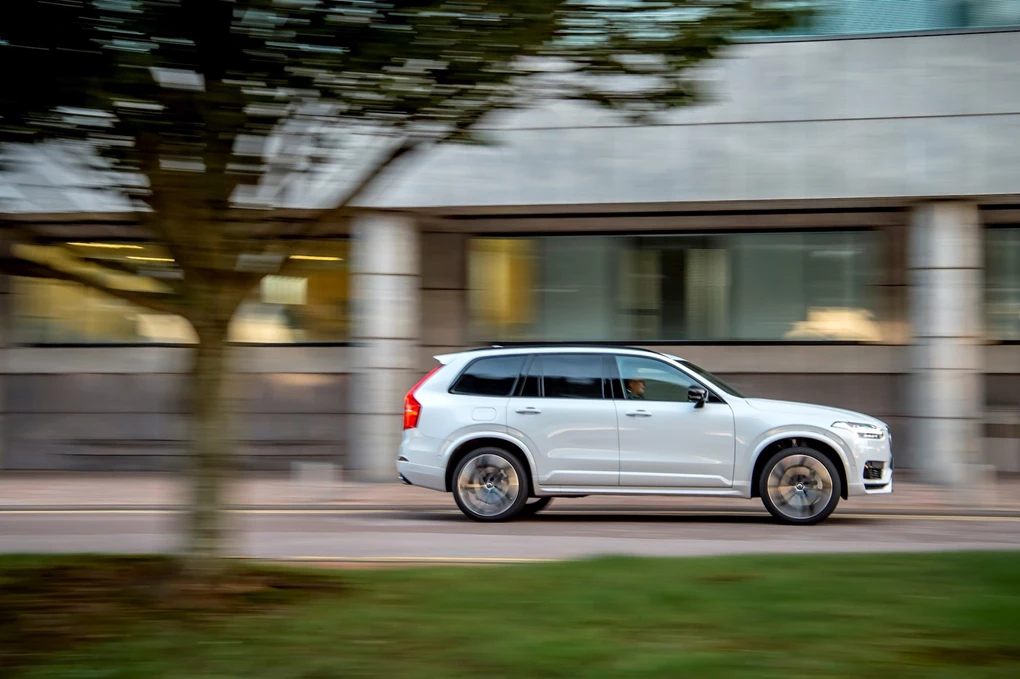 If you're able to use a company car for personal use as well as business and require a plug-in hybrid seven-seater, your options are exceptionally limited as even the largest of SUVs tend to just come with five seats once the batteries have eaten into the space on offer. One that still comes with seven seats, though, is the Volvo XC90 T8. 
Its 31-mile electric range might not be as large as other plug-in SUVs, but either way this is an exceptionally appealing SUV to use as a company car, especially with a BIK as low as 15 per cent. 
Fiat 500X – from £18,895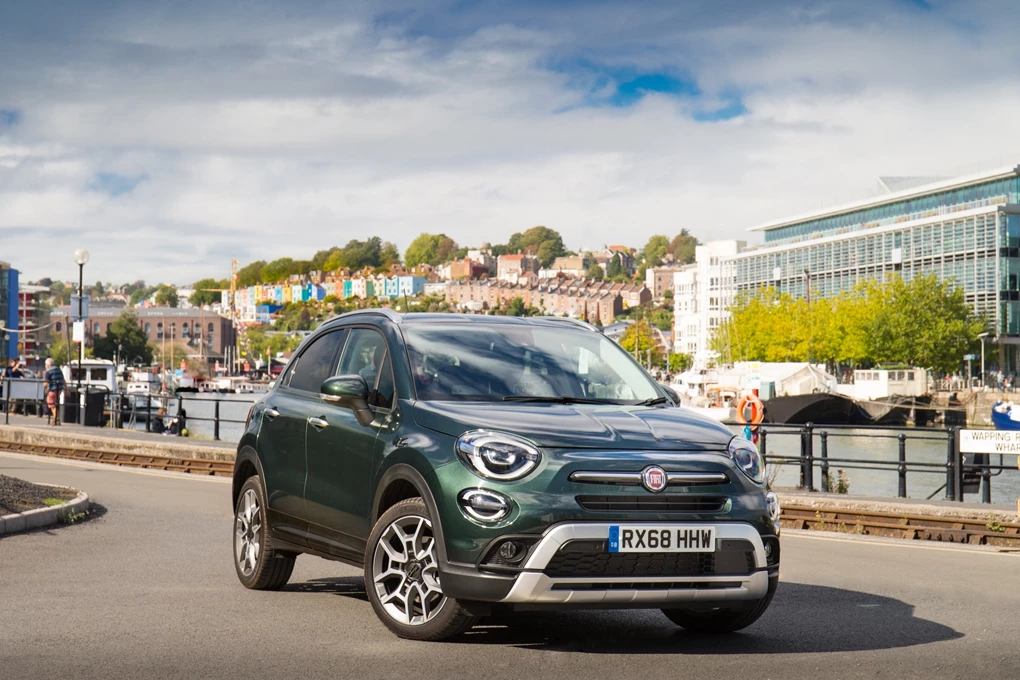 If you want the looks and high-driving position of an SUV, but don't need a massive boot or loads of space, it's worth taking a look at the funky Fiat 500X. Based on the chic 500 city car, this crossover has bold styling and is rather good to drive – especially around town where it excels. 
There are no electrified options yet, but a 118bhp 1.0-litre petrol engine is efficient, and has a BIK of 32 per cent. 
Mini Countryman Plug-in Hybrid – from £31,880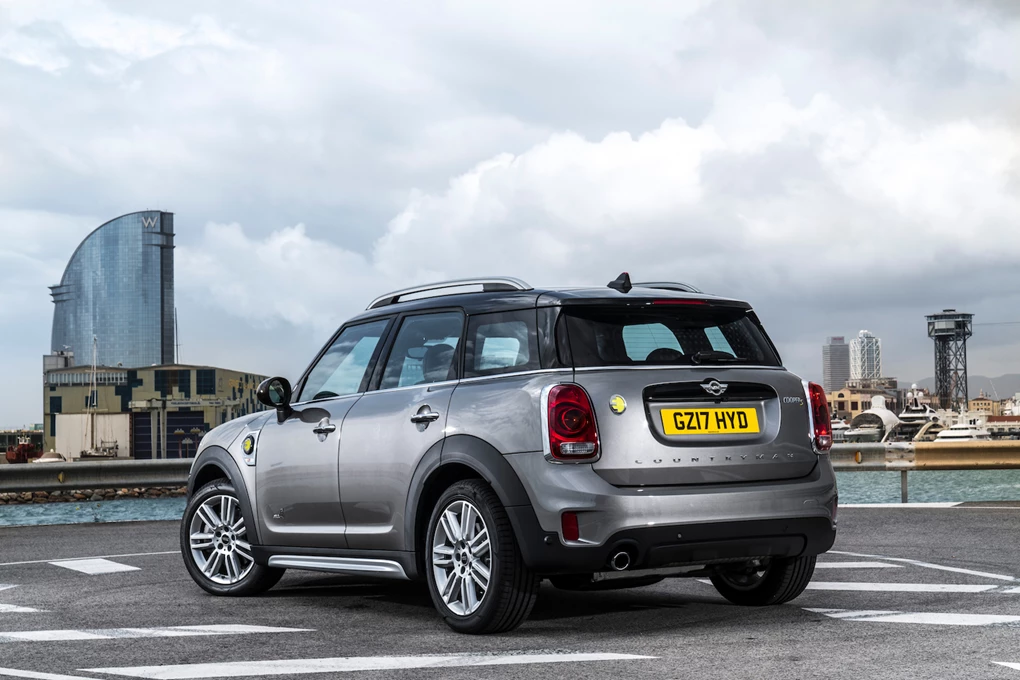 Mini's three- and five-door hatchbacks are rather popular company cars thanks to their upmarket interior, fun drive and bold styling, but if you want something a bit larger and more useful, take a look at the Countryman. 
While it's now the only Mini available with a diesel engine (the Cooper D), the model company car buyers should look out for is the plug-in hybrid version, which has a 30-mile electric range and should be rather cheap to run. It has a BIK of just 16 per cent, which is half that of diesel versions. 
Alfa Romeo Stelvio – from £39,175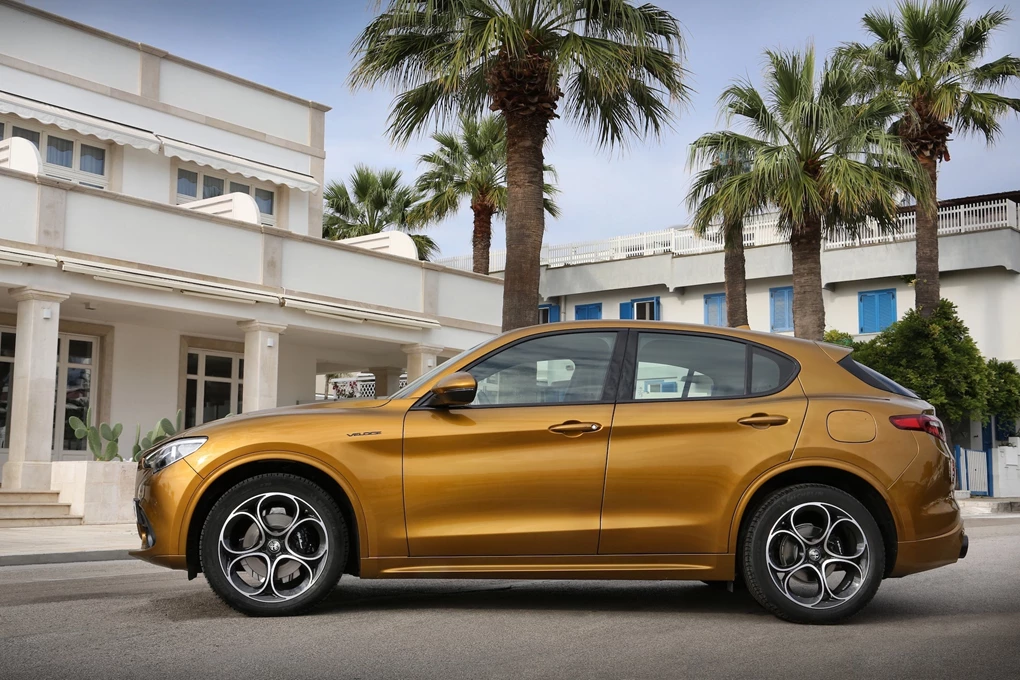 If you spend a lot of time driving your company car, you really want it to be a car that you can enjoy driving and feel good about being in, and that's exactly what the Alfa Romeo Stelvio does. With its stylish design and sporty driving experience, there are few SUVs you can enjoy more than the Stelvio. 
There's nothing electrified just yet, but the Stelvio has recently been updated with additional safety assistance tech, along with an improved touchscreen system. Petrol versions are available, but for the best company car tax it's worth going for the 2.2-litre diesel, which is available with either 187bhp or 217bhp – the former returning an impressive 46.3mpg. Its benefit-in-kind of 35 per cent also compares well to similarly-powerful rivals. 
Volvo XC40 T5 – from £40,905
Volvo is a manufacturer committed to plug-in hybrids, and now has a PHEV version across its line-up. It's little wonder they're so popular with company car drivers, and one of the best is its new XC40 T5. 
Despite being Volvo's most affordable model, this compact SUV is still roomy and has a high-quality interior. Importantly it also has low running costs, and its 28-mile electric range means it has a BIK of just 12 per cent. 
Ford Puma – from £21,640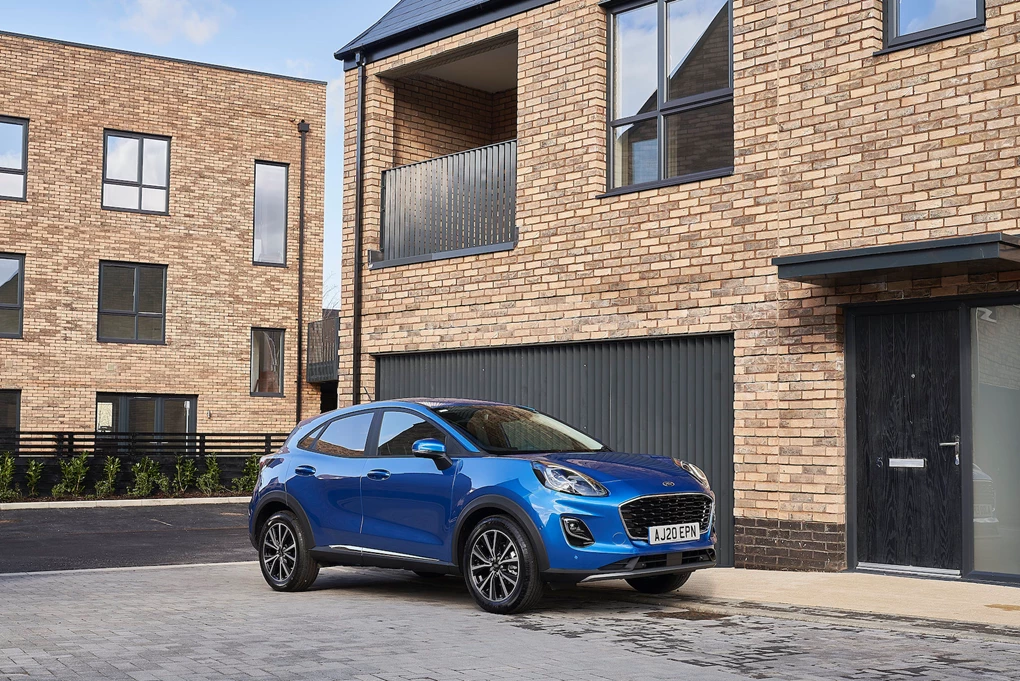 Ford has another new crossover for 2020 - the Puma. If you want something inexpensive that's fun to drive and impressively roomy, this model should definitely be on your shortlist. 
It also features new mild-hybrid 1.0-litre EcoBoost petrol engines, which offer impressive efficiency and low CO2 emissions – making them an appealing company car option. With a BIK of 28 per cent in 123bhp form, it's certainly an appealing option. 
Audi e-tron – from £59,900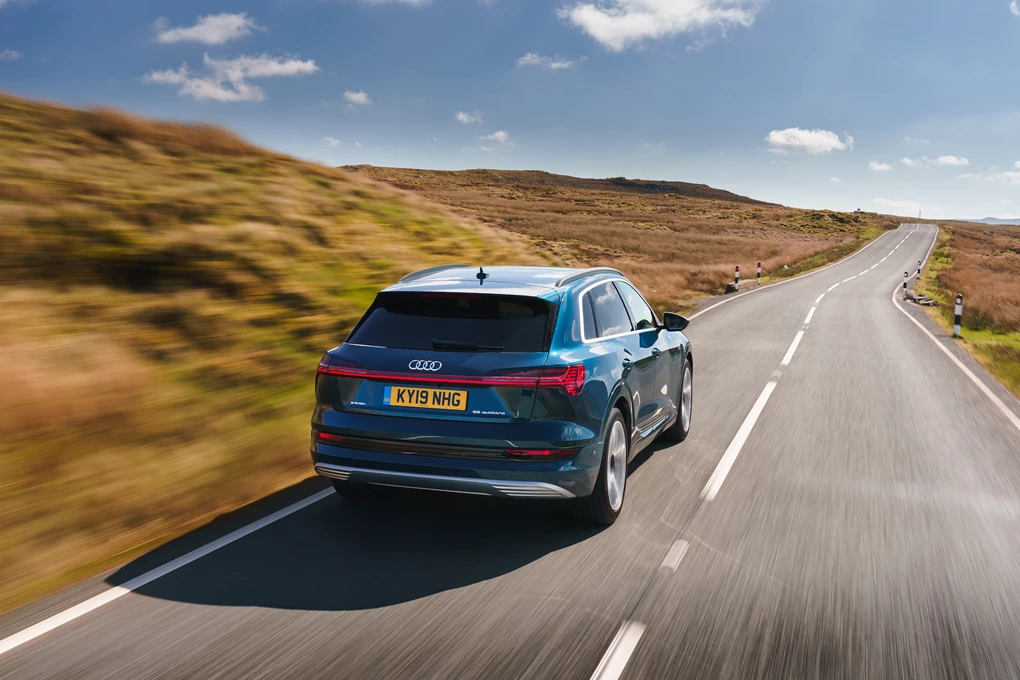 If you really want to go big and save yourself money with company car tax, you need to look at something electric. These zero-emission models have a BIK of zero per cent in the current financial year, which means you won't pay a penny in company car tax. 
In terms of full-size electric SUVs, there are options from Mercedes, Tesla and Jaguar to consider, but we reckon you should look at the Audi e-tron above all those. It's a seriously roomy model and has a brilliantly modern and high-quality interior as well. There are two battery packs to choose from – one offering a range of 191 miles and the other 252 miles.