The summer transfer window is well and truly open – and with it comes a flurry of online news articles and social media posts gossiping about who is going to play for who in the 2017 Premier League season. But what cars do these premier league stars drive?
When it comes to superstardom, footballers always seem to be the ones with the flashiest cars, and that's for two reasons. One, they get paid a lot of money, and two, many professional footballers have vibrant and eclectic personalities – which results in some rather extravagant car choices.
So, counting down to the start of the 2017 Premier League season, here are some of the most popular signings along with an insight into what car they drive.
Zlatan Ibrahimović
Transferred from: PSG to Manchester United
Fee: Free
Car: Porsche 918 Spyder
Cost of car: £650,000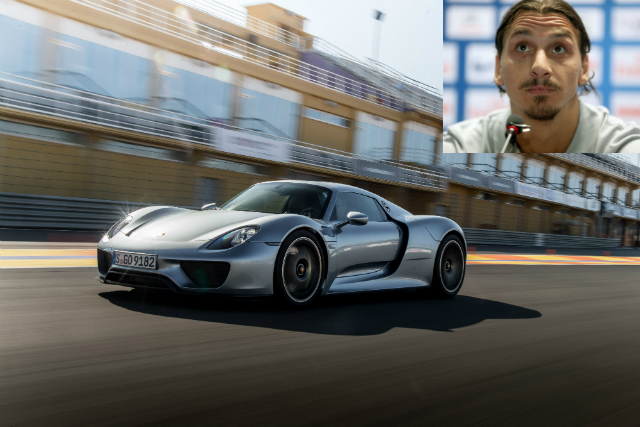 Arguably the biggest football signing of this summer's transfer window, Zlatan Ibrahimović is as famous for his ego as he is for his footballing talent. His car collection is quite legendary itself.
Although his Ferrari Enzo and boot-coloured Lamborghini Gallardo are immense, his latest catch is a Porsche 918 Spyder – yes, the 875bhp hypercar that spits blue flames and completes the benchmark sprint in just 2.5 seconds.
Paul Pogba
Transferred from: Juventus to Manchester United
Fee: £89m
Car: Maserati GranTurismo
Cost of car: £82,910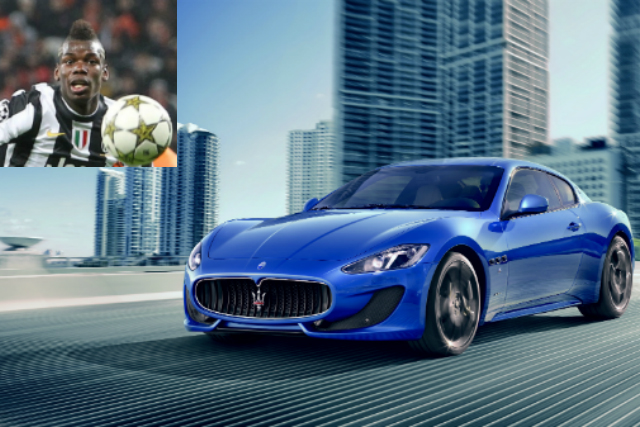 Pogba broke records and newspaper presses when he transferred from Juventus to Manchester United this season – and the negotiations seemed to go on forever.
The Frenchman's got an interesting history with cars. Although he is known for being worth megabucks, he actually bought a Volkswagen Polo 1.4 earlier in his career. He later traded this 1.4 in for a much meatier 4.2-litre, 399bhp engine, housed within a Maserati GranTurismo.
And, just in case you were wondering, with £89m, you could buy 1,073 of them. Pogba has also been seen driving a pink Rolls-Royce. Nice.
Shkodran Mustafi
Transferred from: Valencia CF to Arsenal
Fee: £35m
Car: Volkswagen Scirocco R
Cost of car: £32,865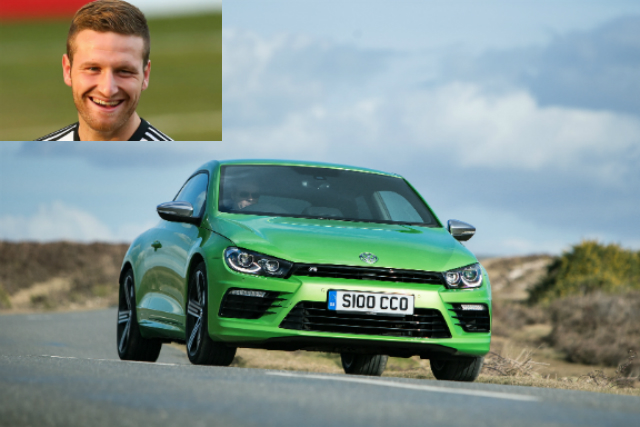 Mustafi's move to Arsenal was part of a double transfer with Lucas Perez, a deal that tallied more than £50m.
As he is known for his vibrant personality on and off the field – be it dancing on the pitch or in a nightclub - we were quite surprised to find out that he only drives a Volkswagen Scirocco R, which by footballer standards is pretty tame.
With that said, the Scirocco R's 276bhp 2.0-litre petrol can still hit the 62mph mark in just 5.7 seconds. That is only half a second slower than Pogba's Maserati.
Sadio Mané
Transferred from: Southampton to Liverpool
Fee: £30m
Car: Audi RS 5
Cost of car: £60,000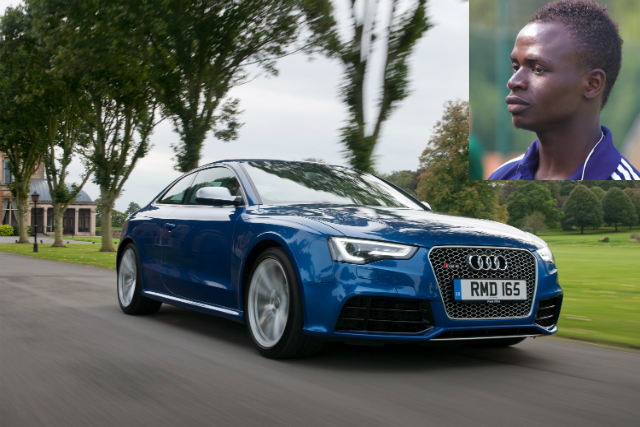 Yes, Liverpool have bought another Southampton player. This nippy striker drives an Audi RS 5. Sure, it may not be as racy as an Audi R8, but it does use the previous-generation R8's 4.2-litre V8, which produces a rather hefty 444bhp.
You may have seen Mané's RS 5 in the news quite recently actually, as he hit the headlines due to holding up traffic, with the striker famously forgetting 50p for the toll gate. True story.
Granit Xhaxa
Transferred from: Borussia Monchengladbach to Arsenal
Fee: £35m
Car: Audi R8
Cost of car: £87,000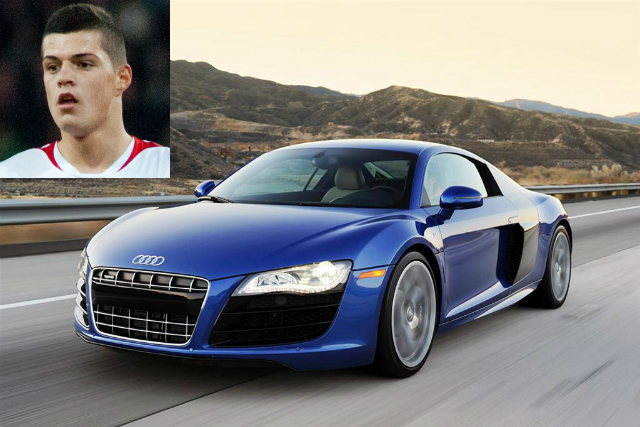 Granit Xhaxa has actually earned himself the nickname 'Little Einstein' due to his love for science. It seems quite appropriate that he would choose something like the Audi R8 then, a supercar that upon its initial release back in 2006 was massively advanced in the tech department.
Xhaxa actually drives a previous-generation Audi R8 which was available with two engines – a 4.2-litre V8 producing 420bhp or, as of 2009, a meatier 5.2-litre V10 producing a whopping 518bhp. The punchier V10 gives the R8 a zero to 62mph sprint time of just 3.9 seconds.
Henrikh Mkhitaryan
Transferred from: Borussia Dortmund to Manchester United
Fee: £26.3m
Car: Lamborghini Aventador LP 700-4 Pirelli Edition
Cost of car: £330,000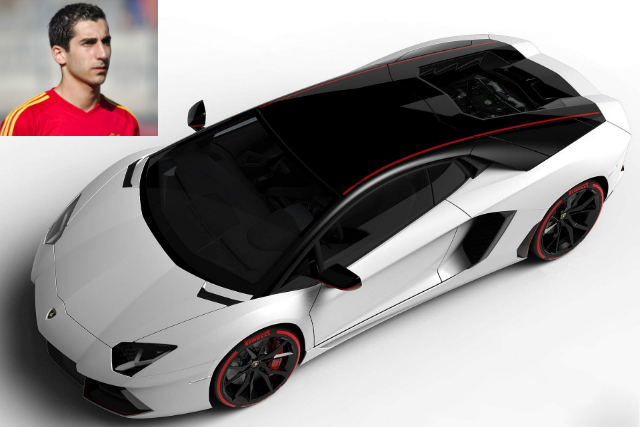 This is a midfielder that clearly doesn't do things by halves. Mkhitaryan not only drives a Lamborghini Aventador, which is ultra-cool anyway, he drives the Aventador LP 700-4 Pirelli Edition, a model created to celebrate the relationship between Pirelli and Lamborghini.
With a 691bhp V12 on board, the Aventador LP 700-4 Pirelli Edition can get from zero to 62mph in just 2.9 seconds. It also boasts an awesome two tone paint job with a matt black roof.
Victor Valdes
Transferred from: Manchester United to Middlesbrough
Fee: Free
Car: Chevrolet Corvette Stingray
Cost of car: £42,833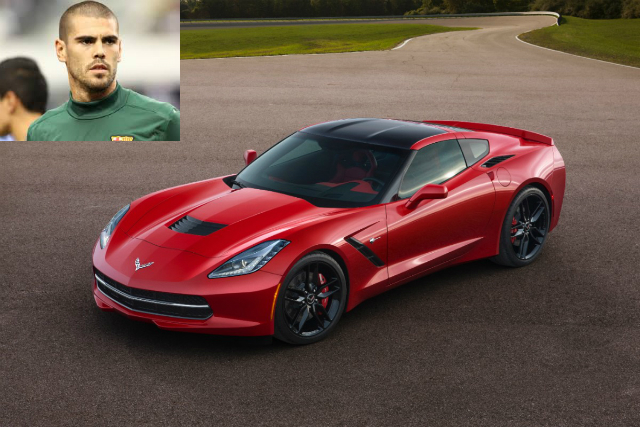 Victor Valdes might be getting on a bit – and be playing for newly promoted side Middlesbrough – but he's still got a sweet set of wheels. The Chevrolet Corvette Stingray has always been an iconic car and it's easy to see why.
Not only is it beautiful to look at, but with a 6.2-litre V8 producing 454bhp, it can get from zero to 60mph in just 3.7 seconds.