BMW has started to test its first hydrogen fuel cell vehicles on public roads as the firm gears up to introduce customer-ready cars in 2022. 
The German firm has been exploring hydrogen cars for some years, with its 'i Hydrogen Next' prototype models being key to this. BMW says the cars will 'examine how effective the CO2-free drivetrain, model-specific chassis technology and vehicle electronics work together under real-life conditions'. 
The prototypes are based on BMW's X5 SUV, with the hope that the firm will be able to introduce a 'small-series model' in late 2022. These cars are likely to be offered to companies to explore the technology, rather than be available to buy in a normal BMW showroom.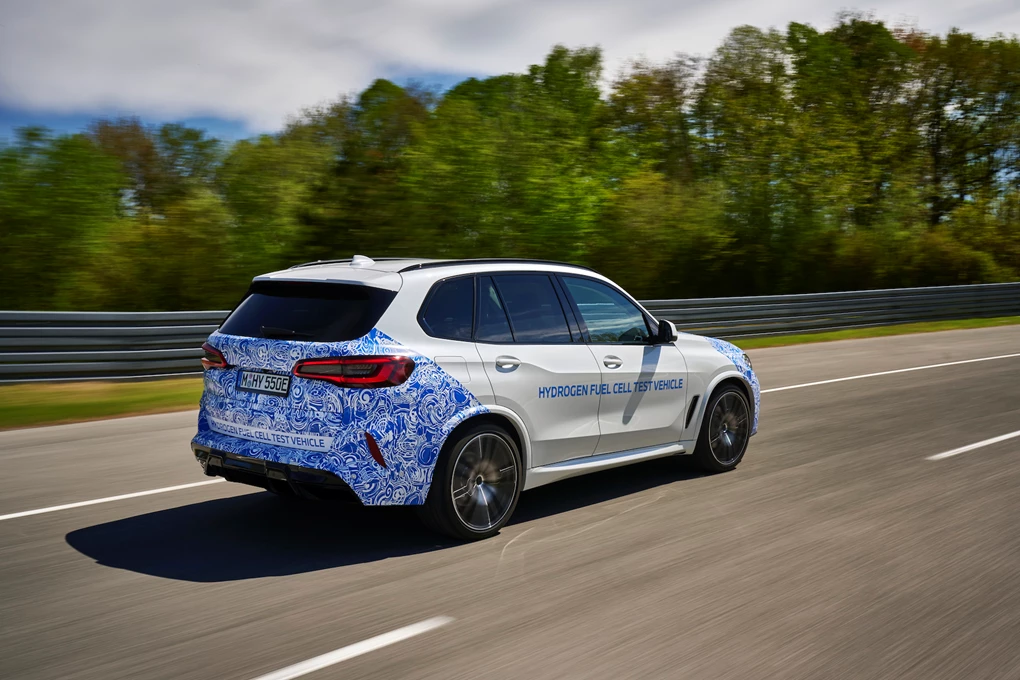 Though BMW has been testing its hydrogen prototypes in its own facilities, this is the first time the vehicles will have been seen on roads, with engineers hoping to drive thousands of miles to explore the technology and its feasibility. 
Though battery-electric cars are gaining momentum, manufacturers are also considering hydrogen as another future fuel solution. Toyota and Hyundai already sell hydrogen fuel cell cars, with Vauxhall and Peugeot recently announcing new vans powered this way. Just yesterday, Land Rover also announced it would begin testing hydrogen cars based on its Defender, too. 
In fact, BMW uses hydrogen fuel cells from Toyota, with the two brands working together on the technology since 2013.
Frank Weber, head of development at BMW AG, said: "Hydrogen fuel cell technology can be an attractive option for sustainable drive trains – especially in larger vehicle classes. That is why road testing of near-standard vehicles with a hydrogen fuel cell drivetrain is an important milestone in our research and development efforts."
Enquire on a new BMW