Up until now Tesla has pretty much had its own way when it came to the electric executive car market, with the Model 3 continuing to dominate across the board. 
But that's set to change later this year when BMW introduces its first electric saloon car – the i4. Based on the new 4 Series Gran Coupe, the i4 promises to bring electrification to the 'heart of the BMW range'. 
Here's what you need to know about it.
Long range promised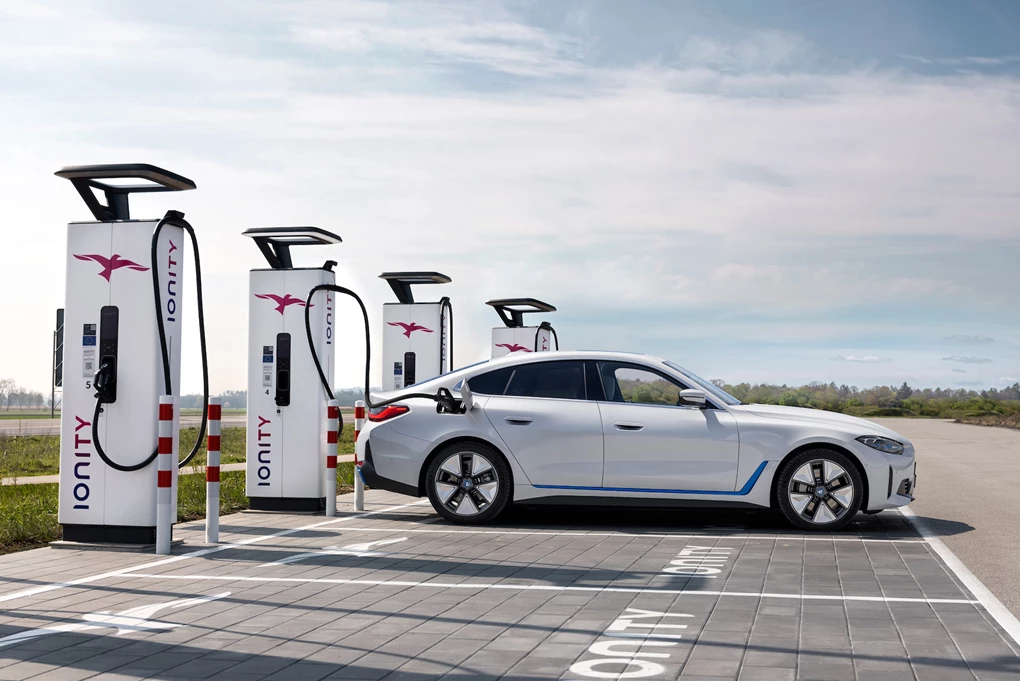 Range remains the key talking point when it comes to electric cars, and those looking for a long-distance EV should be very impressed with the BMW i4. 
That's because the standard eDrive40 model is said to be capable of up to 367 miles on a single charge, which is even further than a 'Long Range' Tesla Model 3 can achieve. It can also charge at speeds of up to 200kW, meaning it's possible to add more than 100 miles of range to the i4 in as little as 10 minutes. 
Sporty M50 model brings punchy performance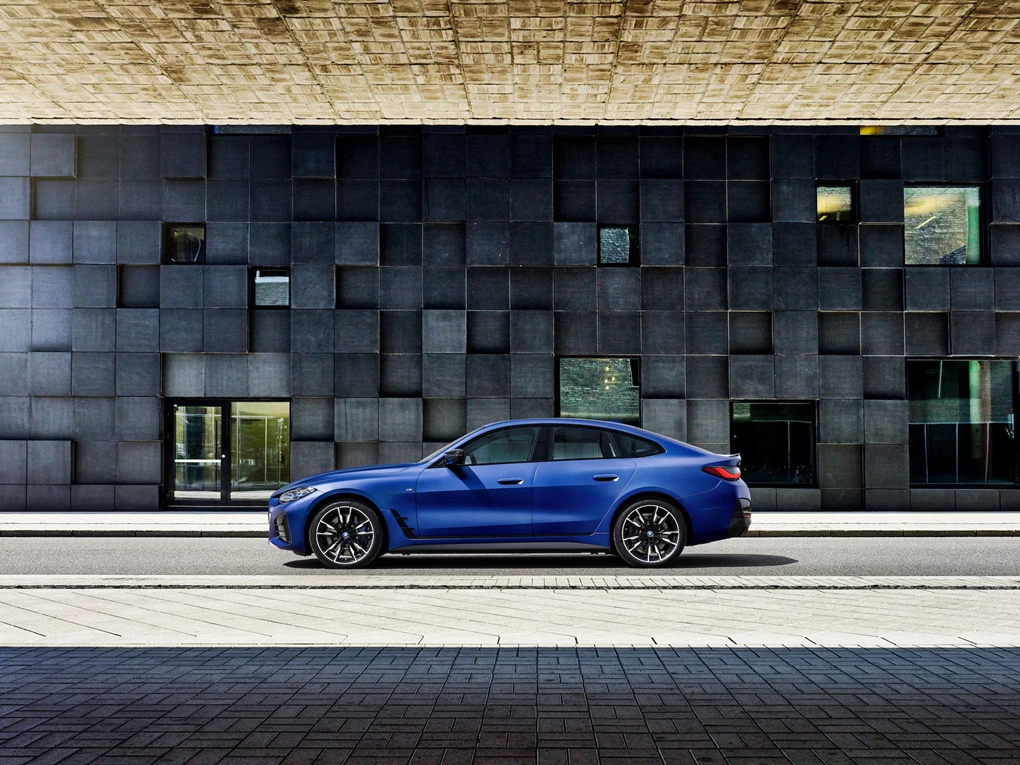 The i4 will be a big trendsetter at BMW as it's the brand's first electric model that's been worked on by BMW's 'M' performance division. The resulting version is the M50, which packs a monstrous 536bhp and 795Nm of torque, which means that 0-60mph can take place in just 3.7 seconds. That's a seriously impressive figure for a car of this type. 
There's more to the M50 version than just its power, though, as it gets a range of changes to elevate the sporty appeal. Highlights include adaptive sports suspension, performance brakes and a recalibrated all-wheel-drive setup.
It gets BMW's latest battery technology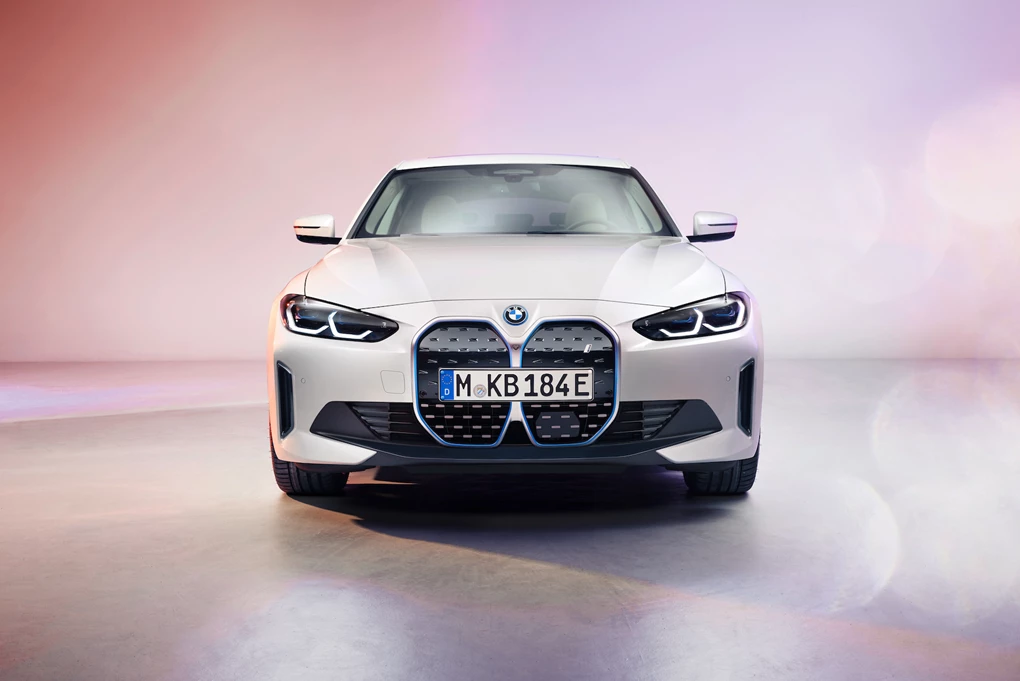 BMW was an early pioneer of electric cars when its i3 debuted in 2013, and since then the brand has continued to innovate. 
It's why the i4 uses the brand's fifth generation 'eDrive' technology, which allows for the model's impressive efficiency and performance. A reworked battery also enables the impressive rapid charging capability we've already mentioned, while the in-house developed electric motors are said to deliver some of the best efficiency of any electric car on sale today. 
BMW's latest iDrive system goes further than ever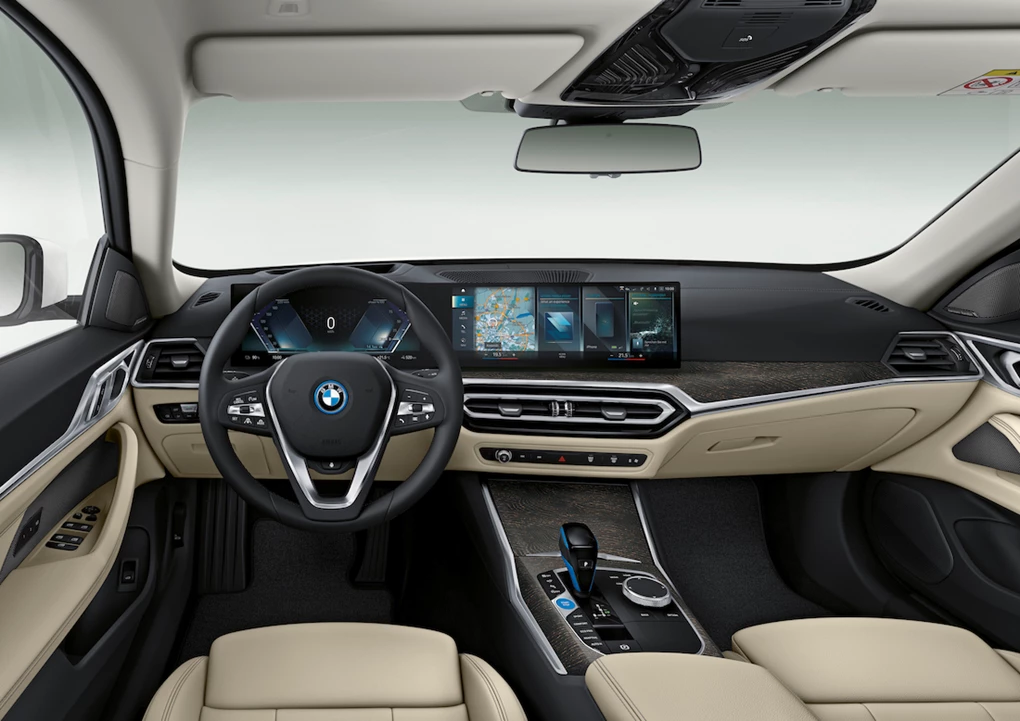 BMW's iDrive infotainment system is widely regarded as one of the best on the market, and the i4 takes that a step further by using the firm's latest operating system. 
Headed up by a cool curved interior display that merges the digital dial system with the main touchscreen, it's a properly futuristic display. You also get an advanced 'Intelligent Personal Assistant' voice control system that is said to be able to pick up more natural spoken language than ever for easier operating. 
The i4's sound has been created by Hans Zimmer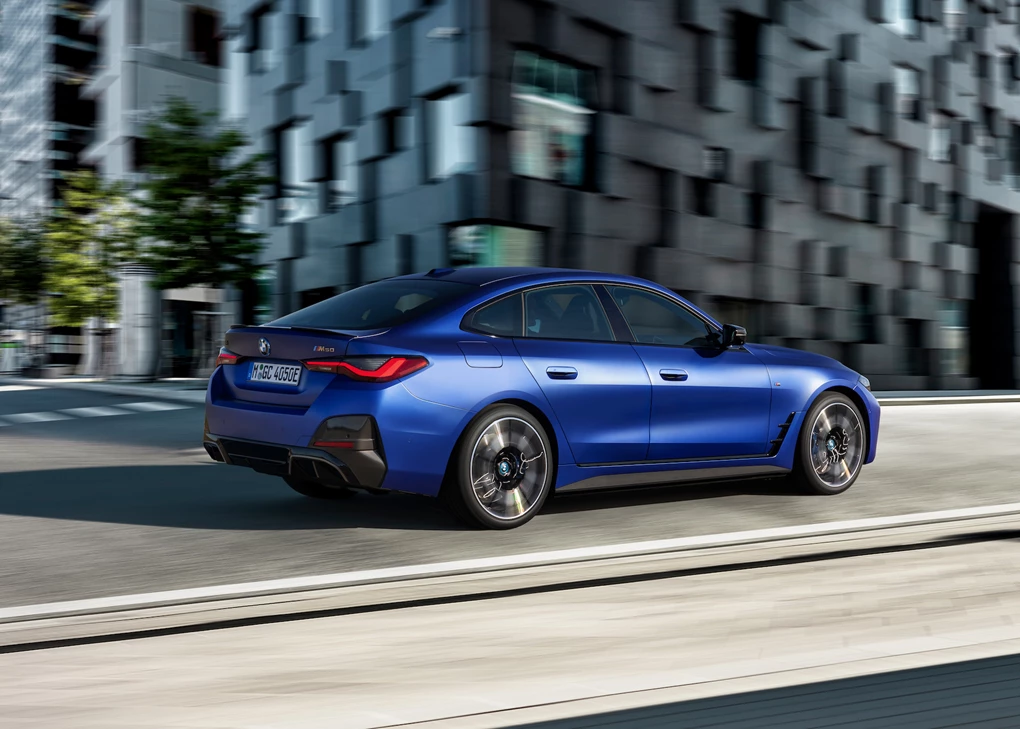 The silence of electric cars can seem quite odd at first, especially as many of us are so used to the sound of an engine as we drive along. But manufacturers are increasingly getting inventive to give their EVs a sportier sound.
That's true of BMW's i4 M50, which BMW has developed a 'driving sound which accentuates the emotional driving experience' for. However, it's especially interesting as legendary German composer Hans Zimmer has helped to develop it, with the noise set to go on to feature in a range of sporty hybrid and electric BMWs in the future. 
The BMW i4 will be launched in November 2021, with prices set to start from £51,905.
Enquire on a new BMW i4