BMW's M3 and M4 performance cars are about to get a power boost courtesy of the new Competition Package option, raising output from 425bhp to a mega 444bhp.
The power bump comes courtesy of BMW's engineers re-jigging the cars' engine control unit (ECU) and shaves a tenth of a second off each model's benchmark time, meaning they can reach 62mph in just four seconds flat.
Power, handling and styling upgrades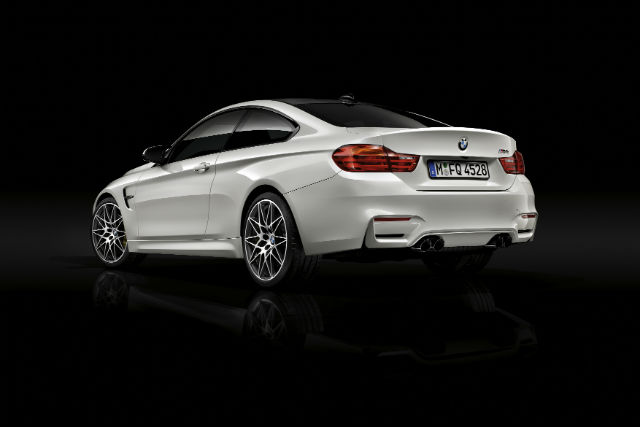 As well as that, the Competition Package also adds a range of handling upgrades with BMW's Adaptive M Suspension fitted with new springs, dampers and anti-roll bars for optimum on-road agility.
Engineers have also reconfigured the selectable Comfort, Sport and Sport+ modes to further fine-tune drivability, while both the stability control and Active M Differential have been tweaked.
Each Competition Package-equipped model gets the same 20-inch forged alloy wheels from the recently-unveiled M4 GTS, while the quad exhaust pipes at the rear now feature black chrome tips.
Prices yet to be confirmed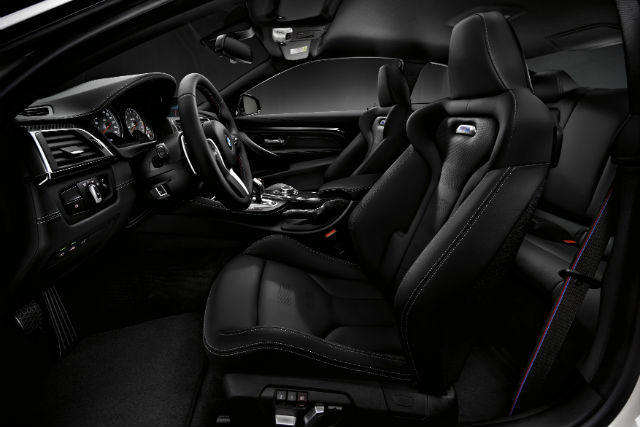 Other aesthetic updates include a shadow black effect on the window line, grille and badges, while inside the cars come with lightweight M sports seats and unique seatbelts with BMW's M striping.
Any new BMW M3 or M4 can be fitted with the Competition Package and, although pricing has yet to be confirmed, M5 and M6 models fitted with the option cost around £7,000 over the list price.