BMW has showcased the i Vision Dynamics, an all-electric concept at the Frankfurt Motor Show that splits the difference between the i3 and i8 production models.
The four-door has a sleek 'gran coupe' body with short overhangs and much-changed kidney grille compared with other BMW models.
Under the bonnet is an all-electric power system that has a claimed range of more than 370 miles and is capable of 0-60mph in under four seconds. The top speed is over 120mph.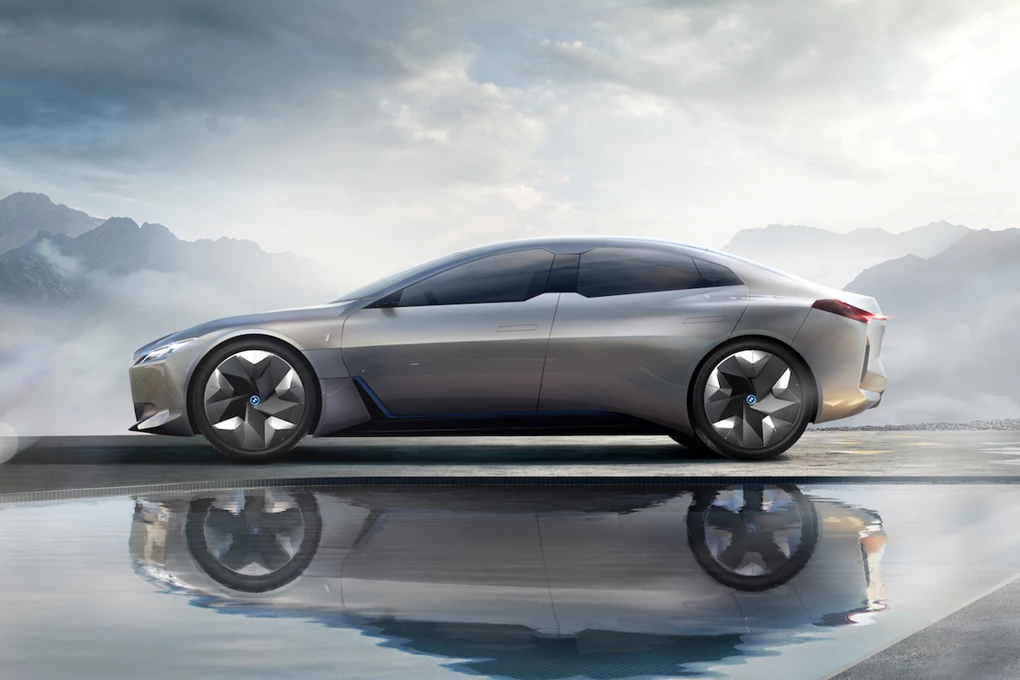 Like BMW's current gran coupe models, the i Vision Dynamics has a sporty look thanks to its short overhangs over each axle and a long bonnet, but is more than capable of seating four people in comfort.
A model like this would fit into BMW's 'I' all-electric line-up between the i3 hatchback and the i8 sports car. The BMW Group will be producing 25 models with an electrified drive system by 2025, with 12 of those being all-electric.
BMW Group chairman Harald Krüger said: "At the BMW Group, the future of electric mobility has already arrived. We have more electrified vehicles on the road than any established competitor and are committed to expanding our activities in the field of electric mobility."
Adrian van Hooydonk, senior vice president at BMW Group Design, added: "With the i3 and i8 we have designed a revolutionary city car and a revolutionary sports car.
"Now the BMW i Vision Dynamics is combining electric mobility with the core values of BMW: dynamism and elegance. We are therefore demonstrating how the product range and the design language of BMW i can be evolved further into other concepts."