SUVs have quickly become a huge part of what BMW does, with the firm ramping up its line-up of high-riding models significantly over recent years. 
Things have certainly changed a lot since the early 2000s when BMW's only SUV was the X5, as today there are an impressive nine different models of this type to choose from – ranging from affordable family vehicles to luxurious seven-seaters and even electric SUVs. 
But how do you know which one is best for you? Here's a look at the BMW SUV line-up
X1 – from £29,935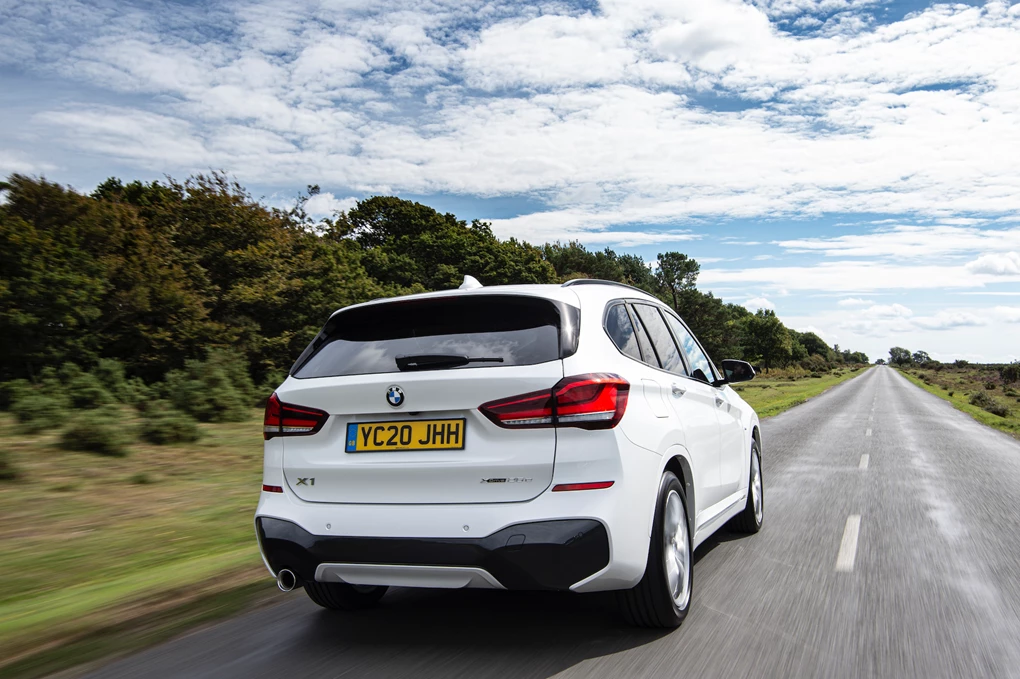 Kicking off BMW's SUV range is the X1 – an ideal option for those looking for something premium yet still quite affordable, with prices starting under £30,000. 
The X1 is good to drive, well-equipped and – despite being BMW's most affordable SUV – still impressively practical. A plug-in hybrid is also available for those wanting to bring their running costs down. 
X2 – from £30,915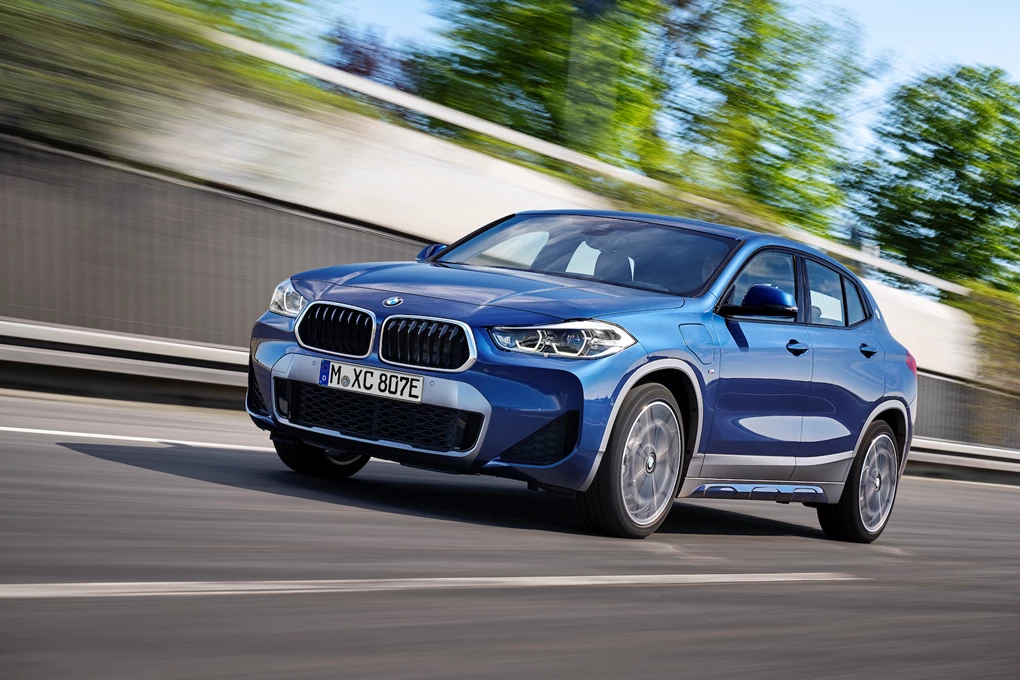 If you're happy to sacrifice some practicality in the way of style, yet still want something quite affordable, the X2 is the car for you. Offering a more distinctive look than the X1, it's a model that turns heads on the road. 
A great choice of petrol and diesel engines are on offer, as well as a plug-in hybrid too. A sportier 302bhp X2 M35i model also features the same engine as BMW's M135i hot hatch. 
X3 – from £42,140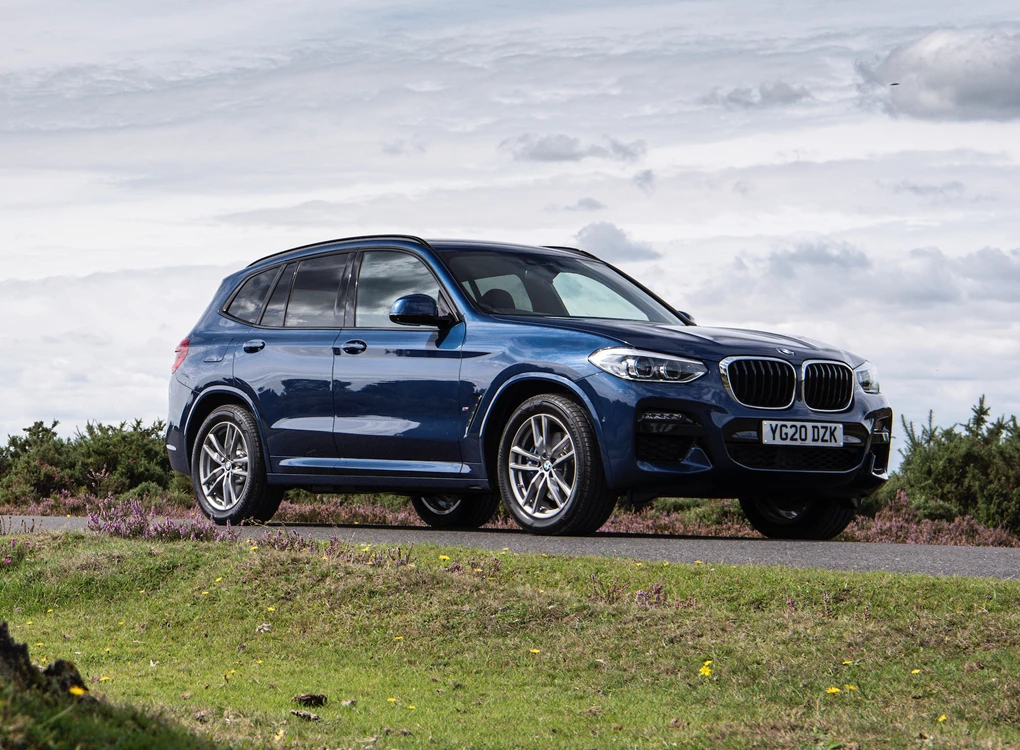 An ideal middle ground in the BMW SUV range, the X3 offers classy styling and impressive levels of practicality. 
Another key draw to the X3 compared to its rivals is its sporty driving experience, while BMW also offers a hot 'M' model that packs a monstrous 503bhp 3.0-litre six-cylinder engine under its bonnet. This is the most affordable way to get a full 'M' BMW SUV. 
X4 – from £45,790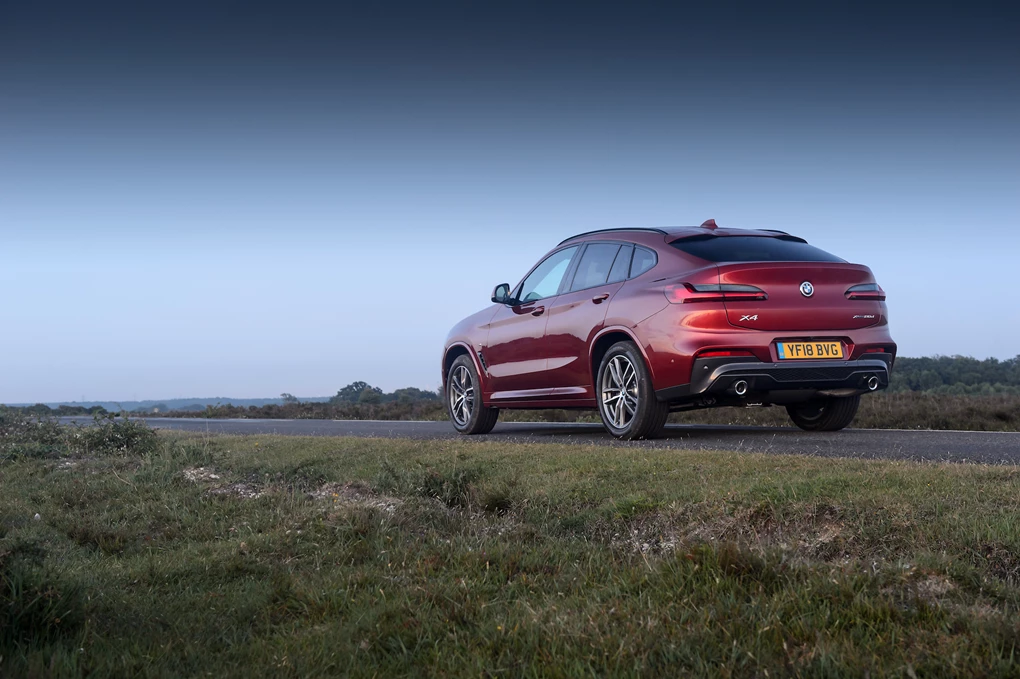 If you like your SUV to look a bit sleeker, the X4 is an ideal option – bringing coupe-like styling to the BMW range. Sharing the same underpinnings and engines as the X3, it's a more stylish choice, though partially at the expense of practicality. 
Like the X3, a hot M Competition is also available for those looking for more in the way of thrills. 
X5 – from £60,010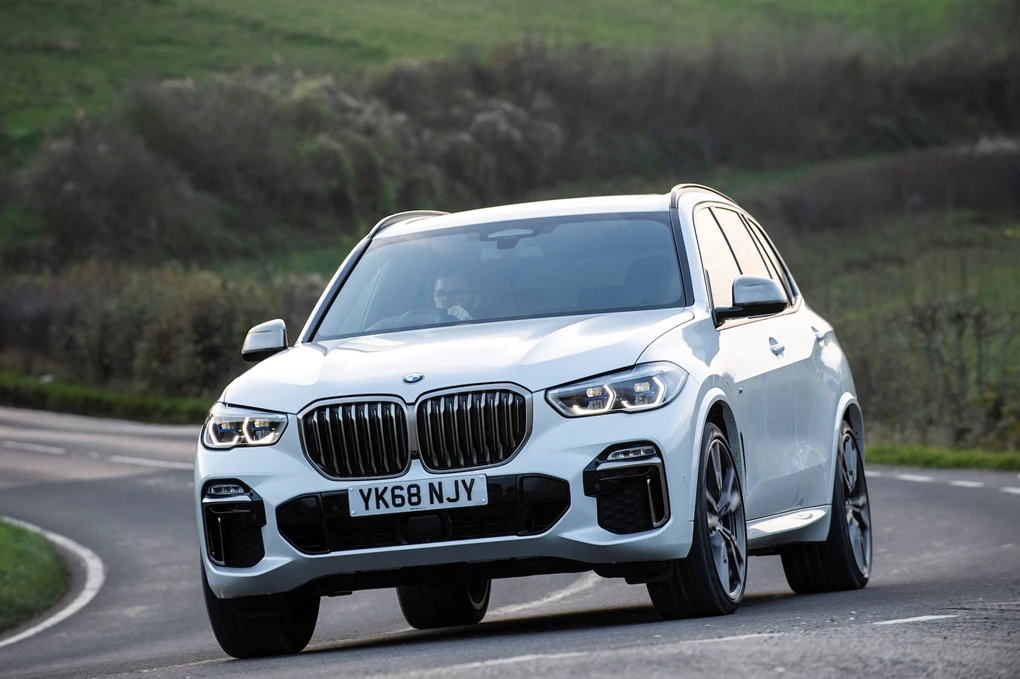 BMW's original SUV continues to be a huge hit even today, with this large model impressing with its fantastic interior, good driving experience and great practicality, with the X5 also being available with a seven-seat option that makes it ideal for large families. 
A range of petrol and diesels are available alongside a seriously impressive xDrive45e model that boasts an impressive 54-mile electric range, which is one of the longest of any hybrid on the market today. 
X6 – from £61,710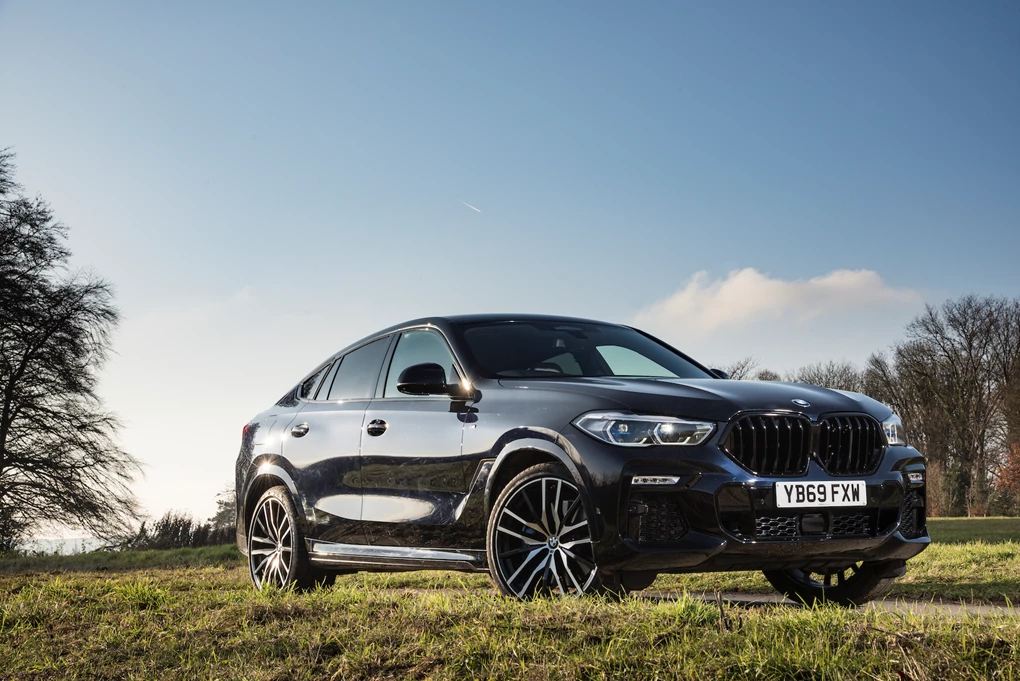 Like the X4, the X6 serves as a swoopier coupe-like version, though this car is quite a lot bigger than its sibling.With a large grille – which can even light up as an option – it's a car that certainly stands out from the crowd. 
Despite the sloping roofline, this remains an SUV that's impressively practical and versatile. 
X7 – from £77,710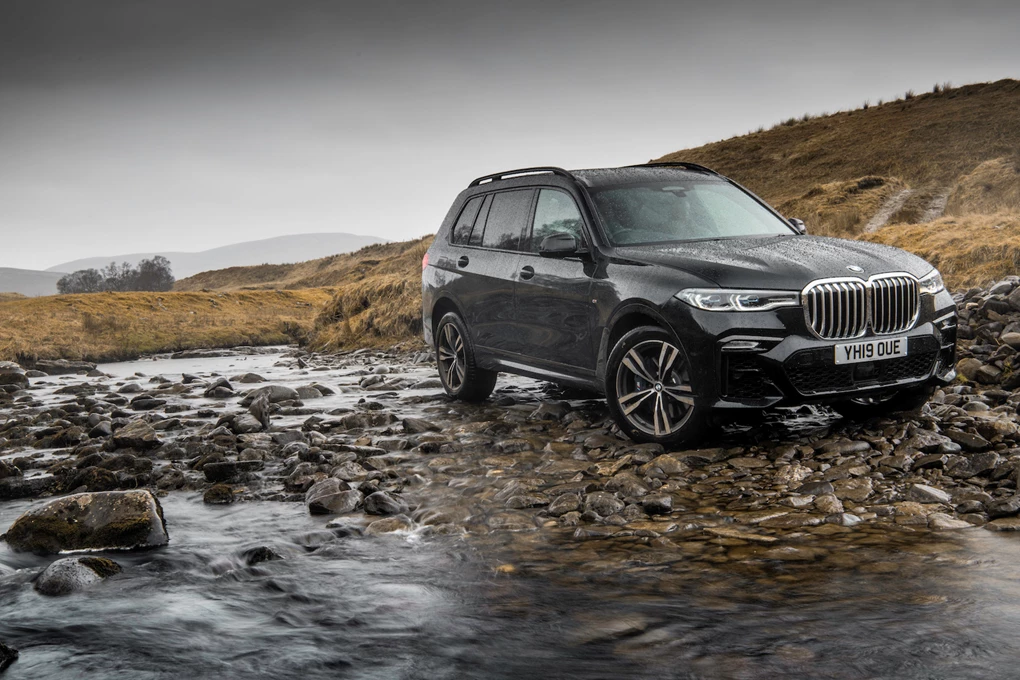 The largest of all of BMW's SUVs, the X7 is a full-size model that's capable of seating seven adults in comfort (though five- and six-seat configurations are also available). 
Combining luxury with impressive comfort and refinement, it's a truly exemplary model, though – as with most things like this – doesn't come cheap. 
iX3 – from £58,850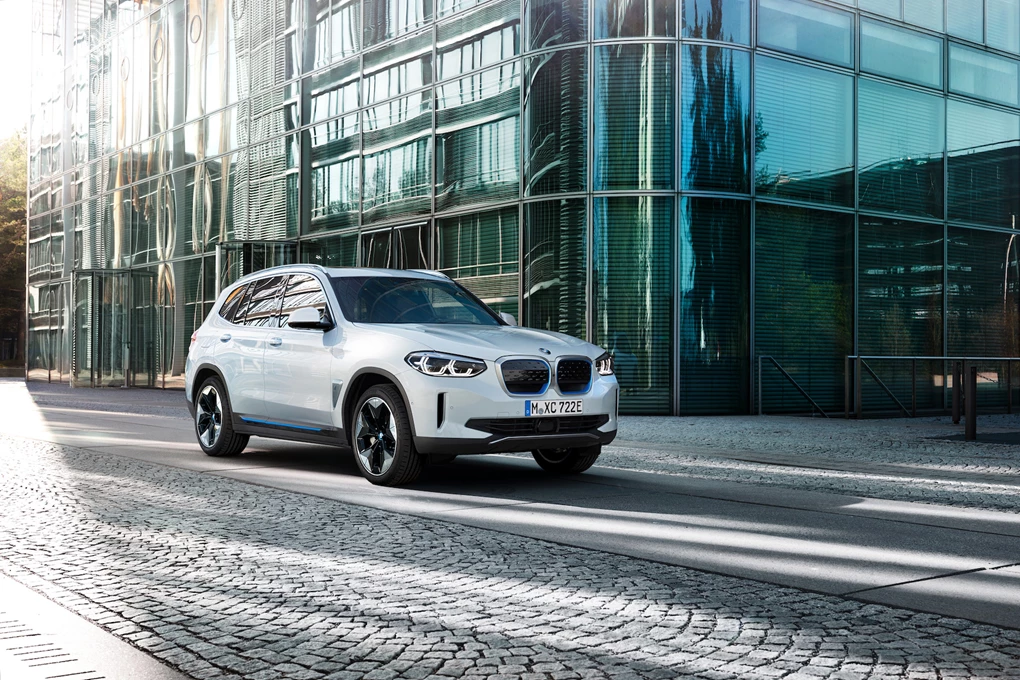 BMW's first electric SUV is the iX3 – essentially a battery-powered version of the standard X3 SUV. Shortly reaching showrooms, this model utilises an 80kWh battery combined with a 282bhp electric motor. 
BMW says the model is capable of 279 miles between charges while 150kW DC rapid charging capability means that the battery can be topped up to 80 per cent in just 34 minutes. Like the regular X3, though, it's still a roomy and well-built family SUV, though. 
iX – from £69,905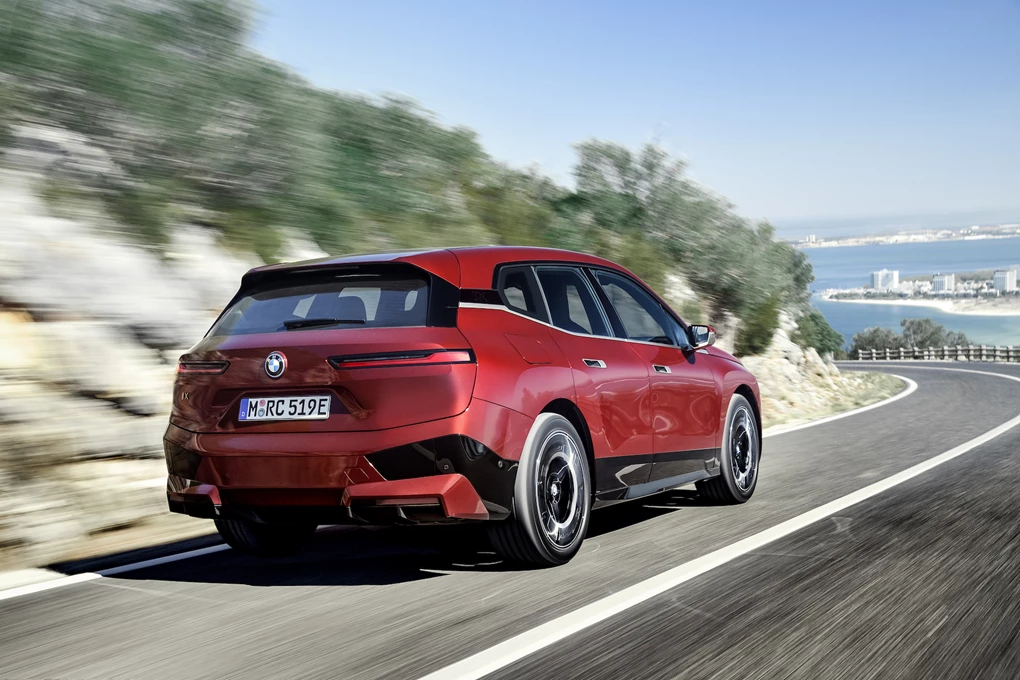 BMW's newest model, the iX spearheads the firm's electric range and is a new bespoke model that aims to be different to every other car in its line-up. Boasting bold new styling and a range of new interior elements for the German brand, the iX is a sign of things to come. 
With an electric range of up to 380 miles and a choice of derivatives to choose from, it's certainly an exciting proposition, though you will have to wait until the end of 2021 before you can take delivery. 
Enquire on a new BMW SUV