BMW says it will release its first fully self-driving car to markets in the year 2021. The senior vice president for fully automated driving at BMW, Elmar Frickenstein, recently announced this release date.
Frickenstein says that the currently unnamed car will be capable of Level 3, 4 and 5 autonomous driving.
A classification system based on six different levels, ranging from 0 to 5, was published back in 2014 by the US-based automotive standardisation body SAE International. This is the classification system which Frickenstein is referring to.
A car classed with Level 3 autonomous abilities means that it can, within known, limited environments, take enough control of the vehicle that passengers can take their eyes off the road, although they should be prepared to take control when needed.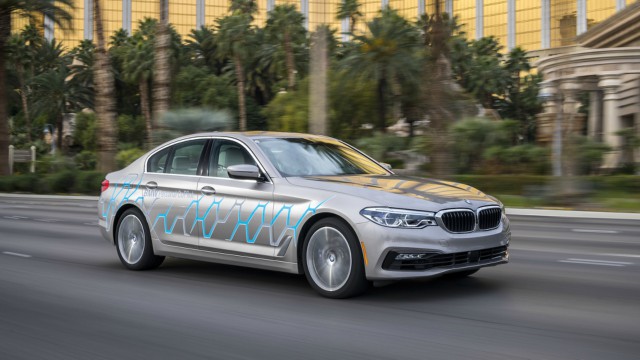 With Level 4 abilities, an autonomous car can take control of the vehicle in all but a few environments such as severe weather. Level 4 control can only be activated by input from the driver, and when they do activate it they do not need to pay attention to the driving process.
When a car activates Level 5 autonomous functions, no human intervention will be required at all as the car will be able to travel all the way from A to B in a driverless manner.
How exactly this BMW will look with its full driverless technology is not clear yet, although the German manufacturer did showcase a 5 Series prototype with autonomous tech at the 2017 CES show back in January.
BMW is developing its driverless technology with the aid of Intel and Mobileye and Mercedes is also collaborating with BMW via data sharing. BMW is also working with Audi to create high-definition maps which should help advance their self-driving technology further.
Compare new BMW Prices today with Car Keys.