BMW has announced it will unveil its iX5 Hydrogen next month as the brand takes another step to giving customers hydrogen-powered cars. 
It was two years ago when the German firm showcased its first hydrogen concept car based on its large X5 SUV, though BMW has continued to develop the technology ever since as it hopes it can become a 'pillar in the BMW Group's drivetrain portfolio'. 
The iX5 Hydrogen will sit under the firm's electric 'i' brand if it's proven successful, with the BMW saying that models of the fuel type could appeal to those 'who do not have their own access to electric charging infrastructure, frequently drive long distances or desire a high degree of flexibility'.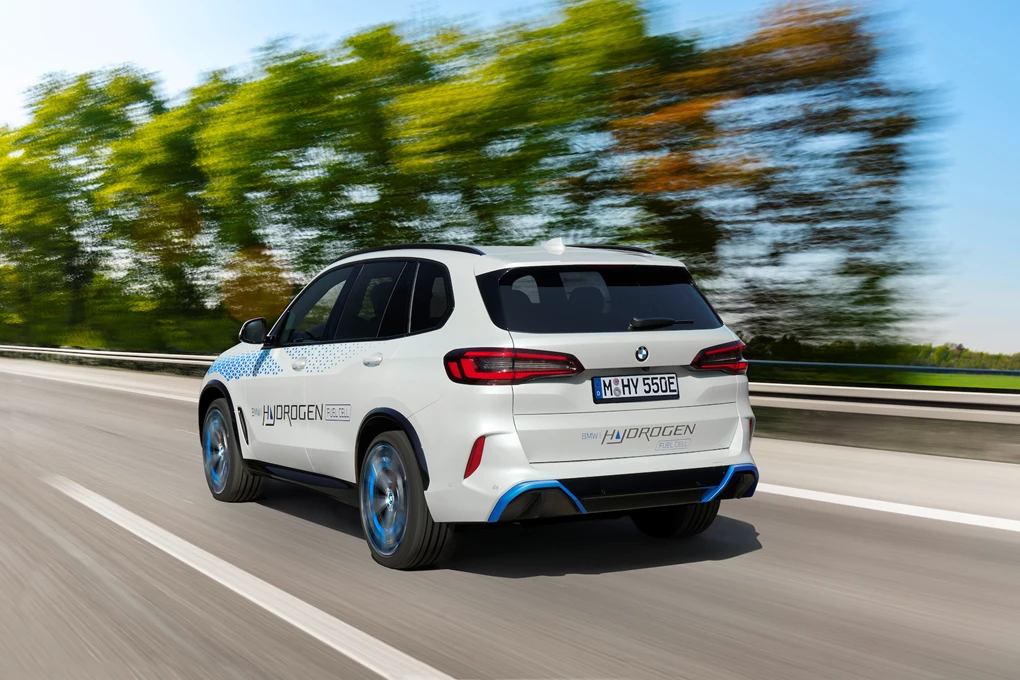 While clearly based on the standard X5 model, this hydrogen car gets a range of different exterior and interior design elements to separate it, such as blue detailing on the 22-inch alloy wheels, grille and front and rear bumpers. Various 3D-printed elements are implemented to areas such as the air inlets and rear diffuser, too. The iX5's tyres are also the first Pirelli tyres to be made exclusively from certified natural rubber and the wood-based material rayon. 
For the iX5's powertrain, hydrogen is converted into electricity in a fuel cell, which when combined with its electric motor delivers a system output of 369bhp. 
Two carbon-fibre reinforced plastic tanks can together store six kilos of hydrogen, which BMW says take just three-to-four minutes to fill up the two tanks.
BMW says a small series of the iX5 Hydrogen will be tested by customers from the end of next year, with the hope that regular hydrogen-powered production cars will be on sale by the end of the decade. 
The iX4 Hydrogen is debuting at the IAA Mobility 2021 show in Munich, which takes place between September 7 and 12.
Enquire on a new BMW