On Wednesday, former London mayor and chief Brexiteer Boris Johnson was appointed as the British government's new Foreign Secretary, but did you know that before he was a politician, BoJo used to be a car writer?
Not just any car writer, either. In fact, the flop-haired politician was probably the worst car journalist in the world, penning classic lines like "It was as though the whole county of Hampshire was lying back and opening her well-bred legs to be ravished by the Italian stallion" after milling around in a Ferrari F430.
The career of Alexander Boris de Pfeffel Johnson, just 'Boris' to most, started at the Times, before he moved on to the Daily Telegraph as the paper's Brussels correspondent, and then ended up as the editor of the Spectator. Somewhere along the line, he occasionally swapped political reporting for a few gigs as a car reviewer for titles including GQ magazine.
In her 2011 biography Just Boris: A Tale of Blond Ambition, author Sonia Purnell includes several anecdotes about Boris' life as a writer, with the quality of his writing as noxious as the several overt slurs he made towards black people, women and the gay community.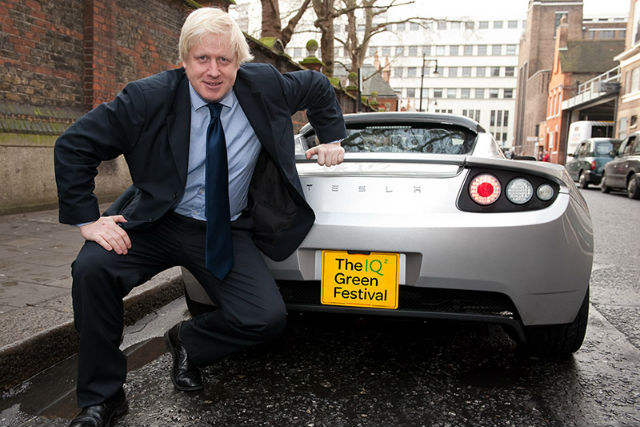 "Ravished by the Italian stallion"
According to Purnell's book, Boris was notorious for simply making up the technical details of the cars he tested, and anything he didn't make up he made sure to stuff with sexual overtones. He wrote about everything from the breasts he imagined the sat-nav's voice to have to overtaking women drivers by "taking them from behind", and somebody actually published it.
His then-editor at GQ magazine, Dylan Jones, said that Boris' column was probably the most costly in the magazine's history, due to the sheer amount of parking tickets and fines he accrued on his test vehicles.
According to Jones, Boris would casually double park his test cars outside places like Scotland Yard, and would say that the penalty notices were, in his own words, "building up like drifting snow on the windshield".
It was left up to GQ to pay, Jones claims, and he also noted that Boris had managed to reduce no less than three managing editors to tears during his stint with the magazine.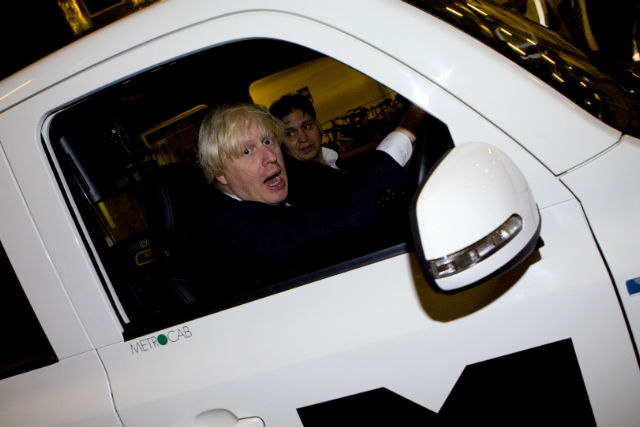 Another of Boris' biographers, Andrew Gimson, wrote in his 2012 book Boris: The Rise of Boris Johnson, that not only was the ex-Mayor bad at writing about cars, he was also categorically awful at driving them too.
His secretary, Ann Sindall, told Gimson: "Boris tended to miss the session at which he would have been shown by the delivery driver how to use the car. He'll ring me and ask, 'How do I use the door?'"
As well as that, Boris was also reportedly notorious for losing his test cars according to Sindall's account, something which he apparently hasn't improved on after it was reported only yesterday that he had to have an aide help him find his ministerial Jaguar.
Former Telegraph editor Charles Moore also claimed that he quickly became known for filing his copy late, leaving the paper's subs nervously watching the clock and counting the minute before the presses were scheduled to start rolling.
Filing copy late
"'I can't believe I've been so disgraceful again' was a favorite apology," one of Johnson's former assistants told Gimson. "He would say sorry, admit he was wrong and make a self-deprecating joke. You felt unable to say any more because you didn't want to lose what you thought was his friendship."
According to Purnell's book, even Boris' biggest fans eventually reached the end of their tethers, and at one point replaced his column with one penned by a different writer after he'd missed his deadline by several hours. Naturally, this didn't go down too well with Boris.
"Boris went completely ape," said one long-suffering sub-editor, who had been kept late at work by him for years. "He phoned me, f-ing and ceding. I said it wasn't my decision. He came back ten minutes later full of apologies. But Boris has a ferocious temper - he is not a cuddly teddy bear all the time."
Yet in spite of the fact that his entire career as an automotive journalist seemingly served only to annoy his colleagues and anybody with a sense of taste, he still managed to pen a book in 2007 titled Life in the Fast Lane: The Johnson Guide to Cars, which has a two-and-a-half-star rating on Amazon.
"Boris Johnson has been behind the wheel of some of the world's fastest, most luxurious cars," the blurb declares. "What does it feel like to be overtaken by a female driver when you're behind the wheel of an Alfa Romeo?" it asks.
"Vintage Boris: witty, candid and unique," the description continues. Witty, candid and unique, and perhaps also a little bit sexist.
He even managed to marry his career as a car journo and as an up-and-coming politician back in 2005, when he wrote an article for the Guardian explaining why a small Kia hatchback is the perfect car for a Conservative politician.
"A Labour car is some old Longbridge Austin Allegro with a broken sump and a pall of oil smoke coming out of the back," he wrote. "A Labour car is a new Rover, last pathetic relic of the British-owned volume car industry, felled by the incompetence of [former Transport Secretary] Stephen Byers.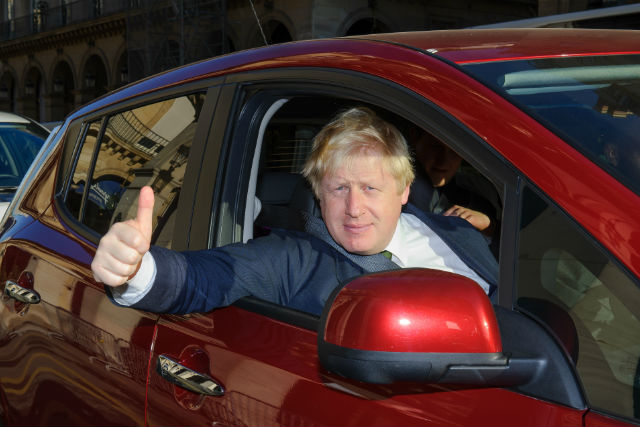 'A Labour car is an Austin Allegro'
"This Kia is a Conservative car in at least two fundamental respects. It is like the Conservative vote, in that pundits tend to underestimate its size. Above all, this car is deeply Conservative in the magnificent way it conserves fuel. Unlike Labour, it is thrifty, and economical, and sensible with taxpayers' money."
Some might argue that given Johnson's recent string of political yo-yo moves, where he rose to prominence as the Brexit movement's leading man before spectacularly falling from grace and then bouncing back as part of Theresa May's new cabinet, that he'd be better off sticking to his old job as a writer.
But whether you're a lover of BoJo or you can't stand him, whether you agree with him or whether you don't, he makes a much better politician than he ever did a car reviewer. Let's leave it with that awful paragraph about the F430.
"It was as though the whole county of Hampshire was lying back and opening her well-bred legs to be ravished by the Italian stallion."
Find prices for new cars here