Citroen isn't a brand that just follows the crowd, with its range of funky-looking and innovative models offering something rather different to the norm. 
It puts a special emphasis on personalisation and bold design, while is renowned for its cars' comfortable and soft suspension setups. More recently the brand has begun introducing electric and hybrid models to its range too, providing an even wider choice. 
But what new Citroens can you buy today? Let's take a look. 
C1 – from £12,945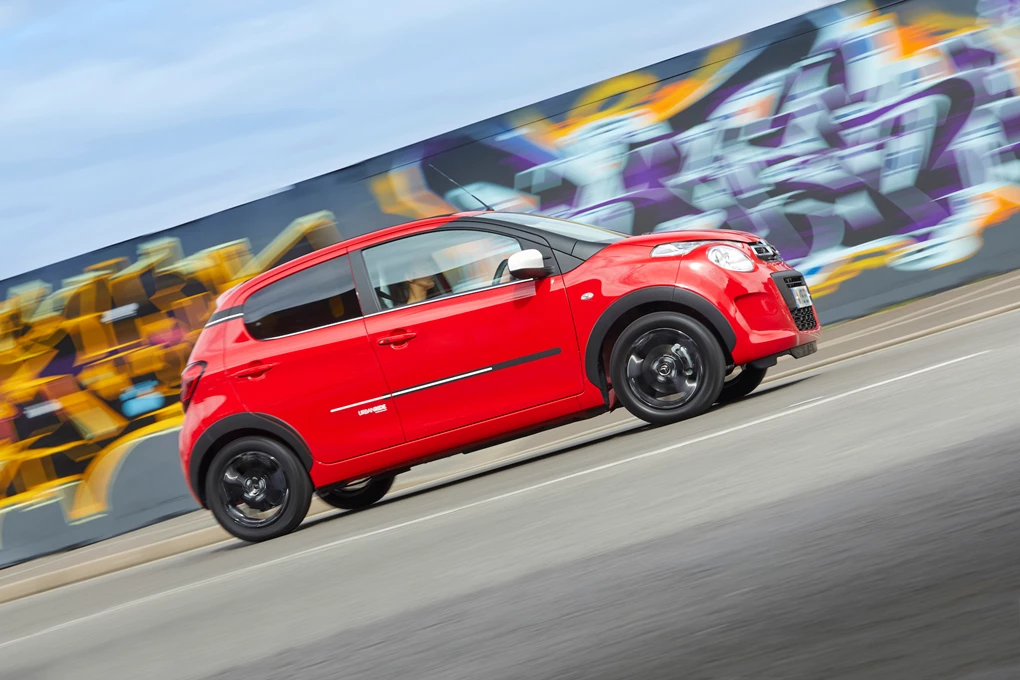 Citroen's most affordable model is the C1 – a compact city car that's twinned with the Peugeot 108 and Toyota Aygo. Offering a stylish design, small dimensions that make it impressively easy to drive and park, and a decent amount of standard kit, it's ideal for urban areas. 
Citroen even offers it in 'Airscape' form, which means it gets an electric canvas roof that reclines – making it ideal for the sunnier months. 
C3 – from £15,305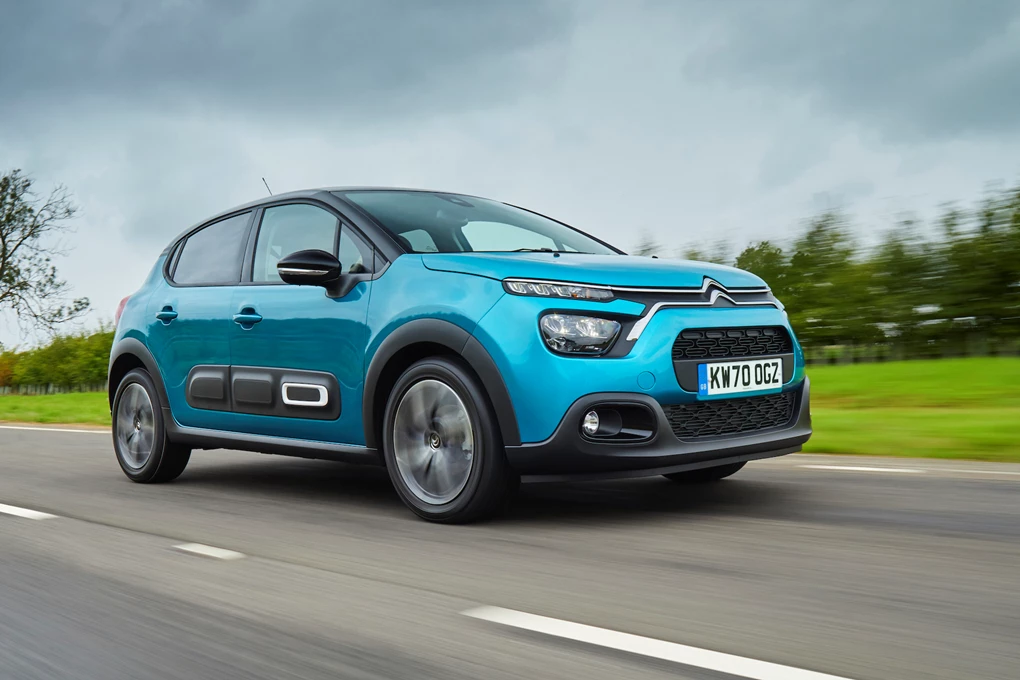 If you want an affordable hatchback that stands out from the crowd, the Citroen C3 is an ideal option. Rivalling the Toyota Yaris and Vauxhall Corsa, the C3 offers an impressive range of personalisation options and bold styling, which has only been enhanced as part of a recent update. 
The C3 offers a supremely comfortable ride that helps to set it apart from many others in this class. 
C3 Aircross – from £17,225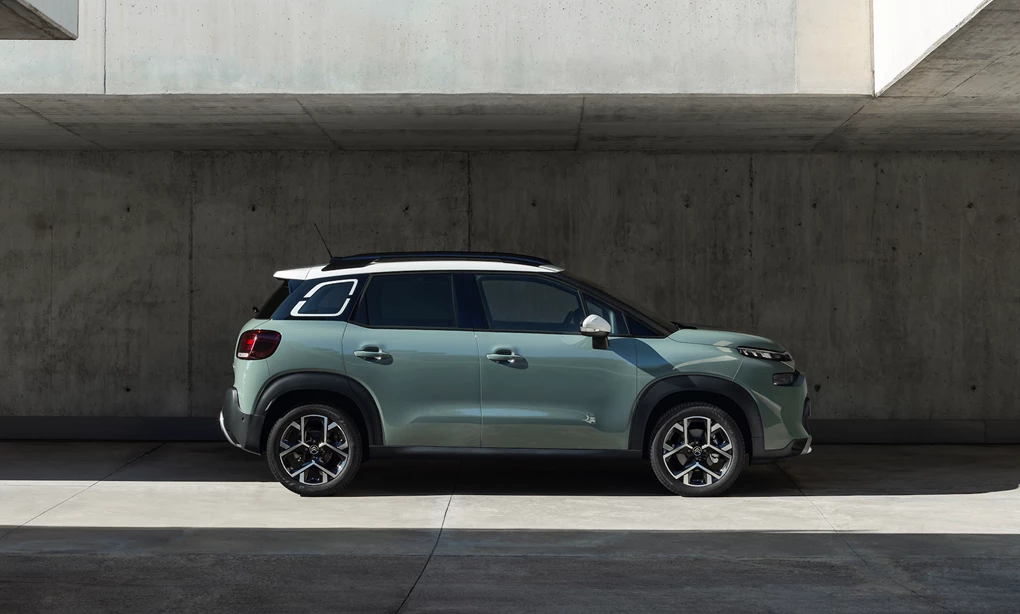 Citroen's most affordable SUV is the C3 Aircross – a model that offers fantastic stand-out styling, a high driving position and an impressive amount of rear space for a car of this size. 
It's another Citroen that prioritises comfort over driving fun, but is arguably better off for it – particularly if you're considering the C3 Aircross as a family car. A recent update has also improved this model's interior, while giving it a bolder design in the process. 
C4 – from £21,260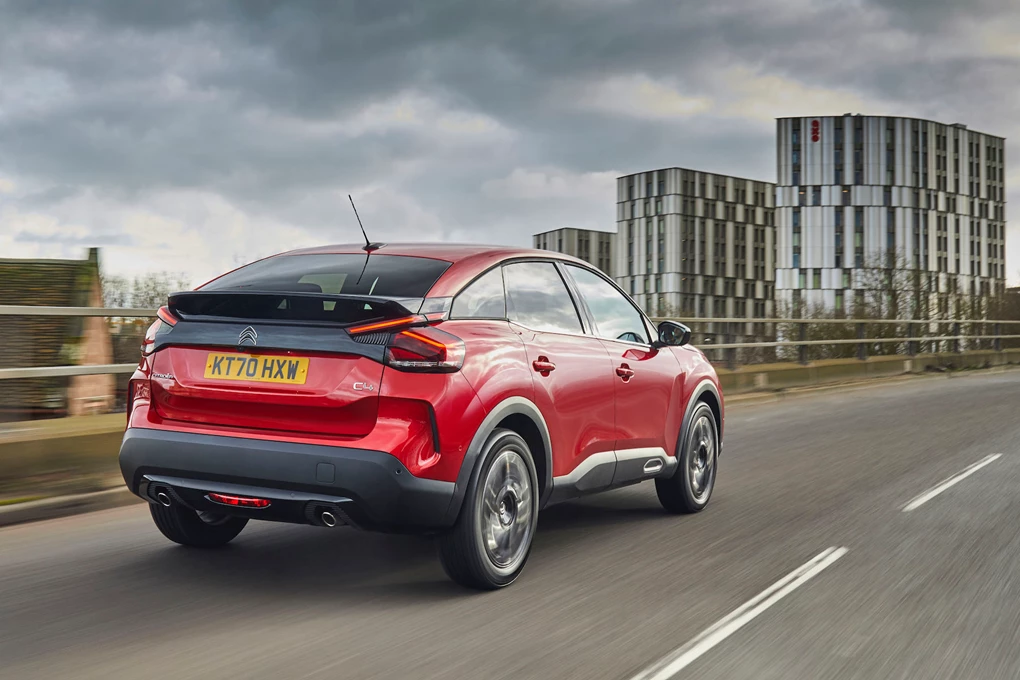 Citroen's newest model, the C4 is an interesting alternative to traditional family hatchbacks – blurring the boundaries between a regular hatchback and crossover. Replacing the C4 Cactus, this new C4 is very comfortable and generously equipped for the price. 
The other important thing to note is that it's available as an EV, too, with this version sitting alongside regular petrol and diesel models. With a 217-mile range and no change in terms of styling and practicality, it's certainly an appealing option. 
C5 Aircross – from £24,630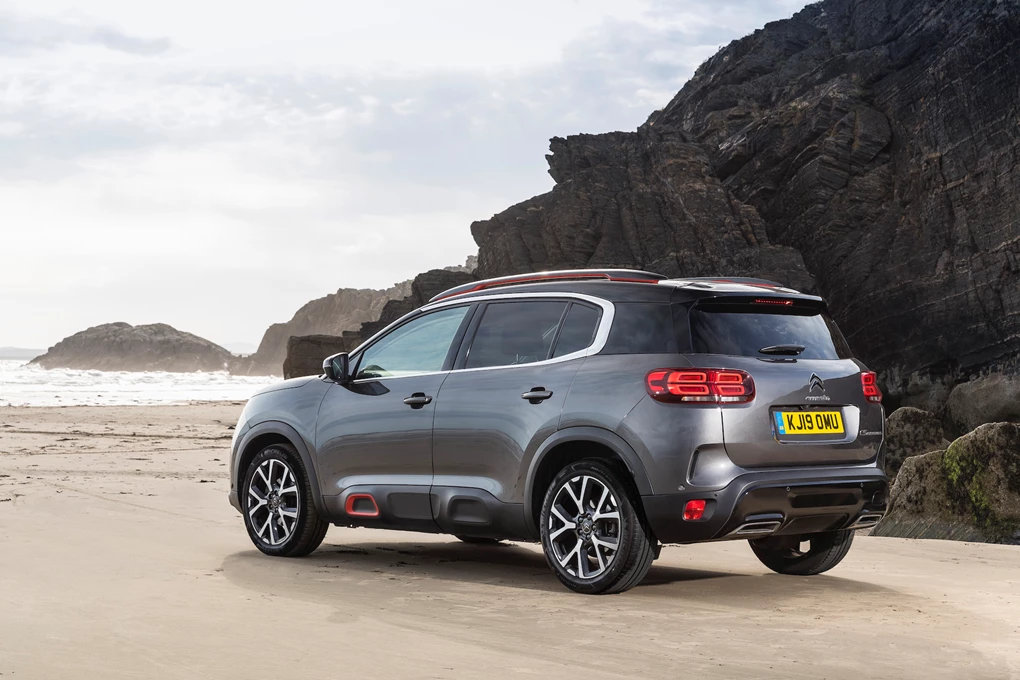 Citroen's largest SUV is the C5 Aircross – a roomy, funky and practical model that would serve as a superb family car. It's arguably the most comfortable Citroen on the market today – which is saying something – and is also generously equipped. 
It's currently the only Citroen you can choose as a plug-in hybrid, with a claimed electric range of 40 miles offering the possibility of very low running costs if it's plugged in regularly. 
Grand C4 Spacetourer – from £26,530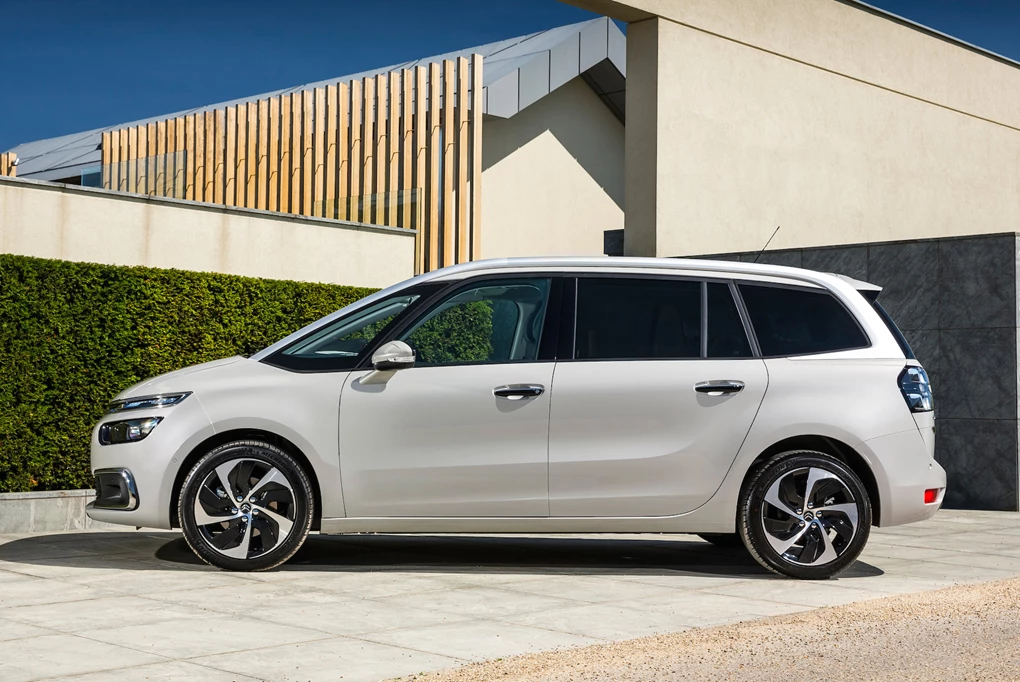 Though conventional MPVs might not be as popular as they once were – namely due to the popularity of SUVs – Citroen continues to offer the Grand C4 Spacetourer in this category. 
Offering seven seats and a range of family-orientated interiors – there are even special rear-view mirrors so you can check on children in the rear seats – it also offers more in the way of style than other MPVs in its class. 
Berlingo – from £22,135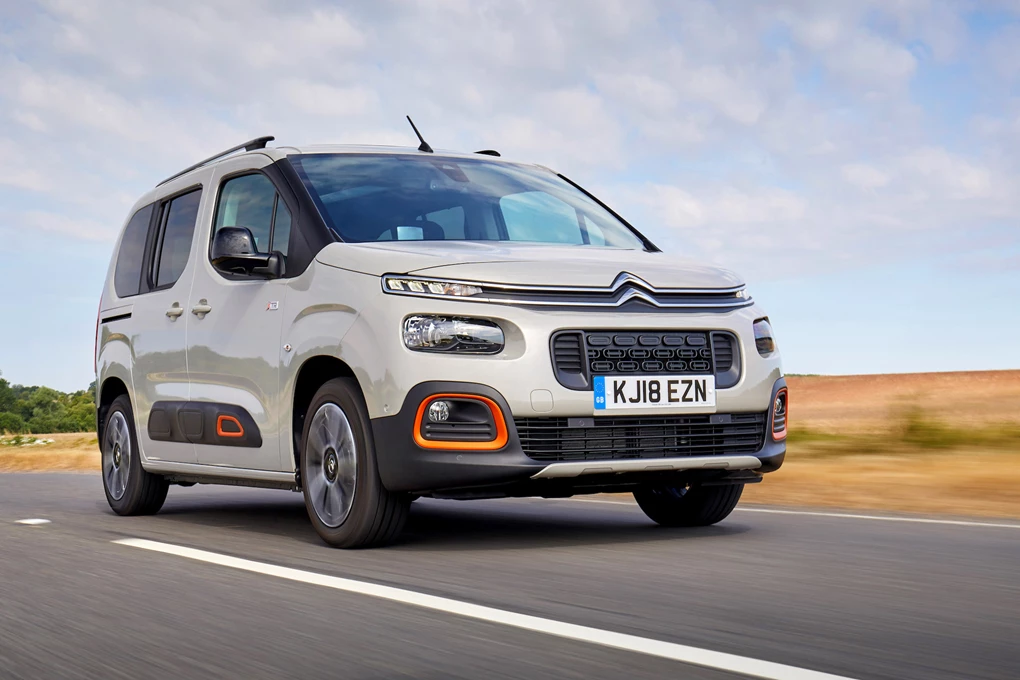 Citroen has a specialism in making van-based MPVs, and one of the best-known is the Berlingo. Though it quite clearly shares its roots with the brand's commercial models, the French firm has still been able to inject some extra flair into it. 
That said, this is not at the expense of roominess, with the Berlingo's cabin being nothing short of vast, and you'll struggle to get more space for the money. An 'XL' model is also available, offering a bigger boot and seven seats. An electric model is also being introduced later in 2021. 
Spacetourer – from £37,440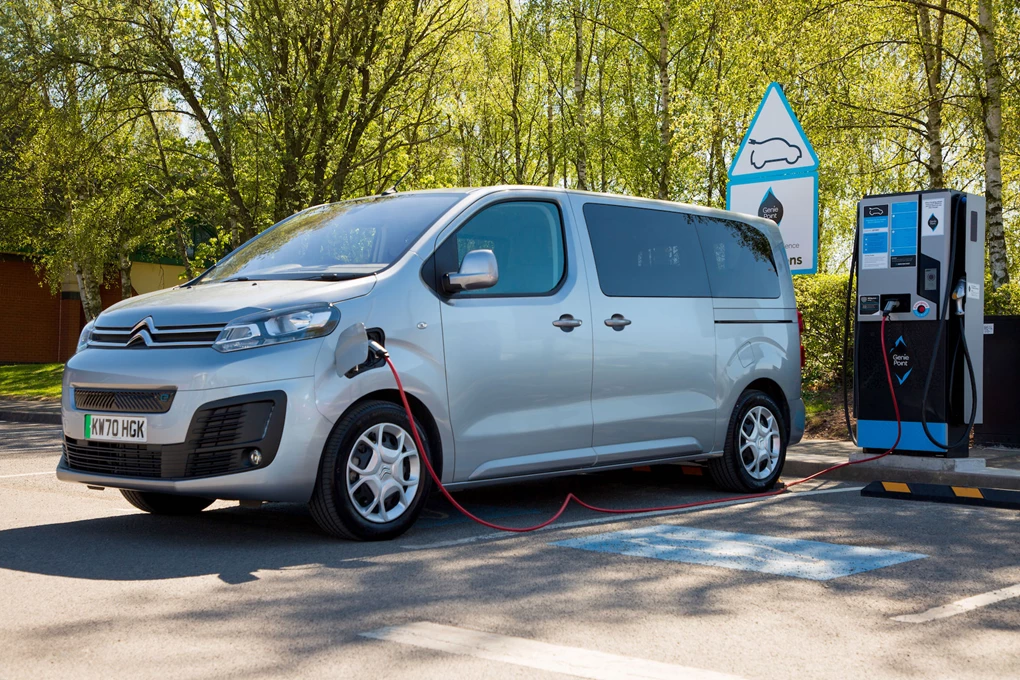 Citroen's largest model is the Spacetourer – the MPV version of the Dispatch van. Offering seating for up to nine, it's an impressively versatile choice – particularly if you have a large family or regularly carry plenty of passengers. 
Citroen also offers the electric e-Spacetourer, too, boasting a 143-mile range that makes it ideal as an urban shuttle.
Enquire on a new Citroen