Citroen has unveiled its new Ami electric car as a quirky inner-city EV that aims to make mobility more accessible.
Developed just a year on from when the Ami One was unveiled as a concept at the 2019 Geneva Motor Show, the model is a new electric car that looks like nothing else on the road thanks to its boxy shape.
While only having a 44-mile electric range, it's strictly designed as a city car, where its small size and tiny turning circle come into their own. Its small battery also means that it can be charged using a normal domestic plug socket in just three hours.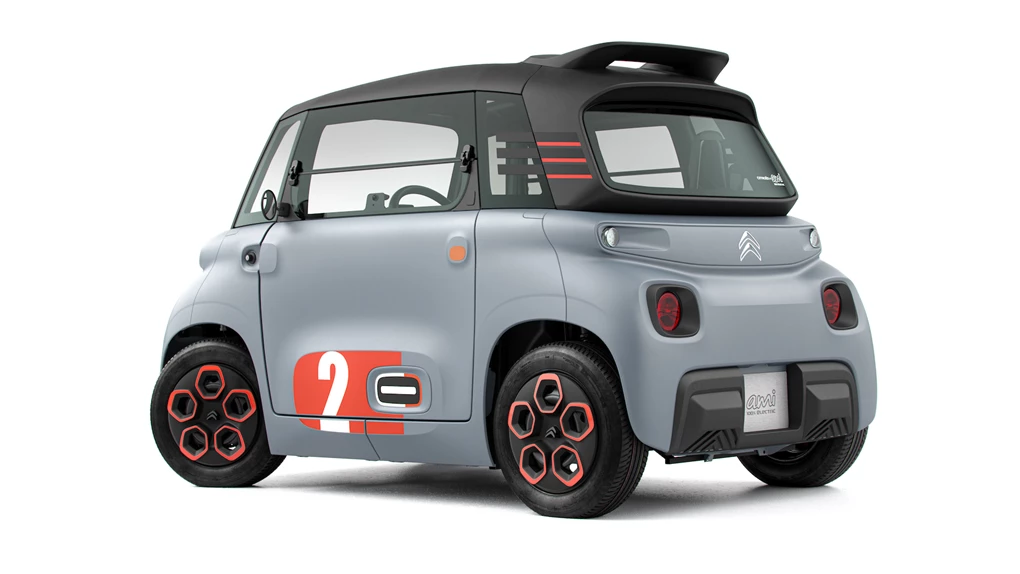 Because it's not strictly a 'car', but rather a quadricycle, the Ami can be driven by 14-year-olds in France, and 16-year-olds elsewhere in Europe. Citroen is also making it available on a flexible leasing policy and car sharing schemes. Through 'Free2Move' it can be hired for just €0.26 (22p) per minute or €20 (£17) a month with a €2,644 (£2,265) initial payment. If someone would rather own an Ami conventionally, it will cost £6,000 (£5,130).
It is configured and bought entirely online, with a home delivery service on offer, too, to help usher in a new way of buying a car for the brand.
The two-seat Ami is significantly shorter than a model like the Smart ForTwo, while it also features a simplistic interior inspired by the iconic 2CV. There is no central display, instead you plug in your smartphone as a way of infotainment.
See available Citroen deals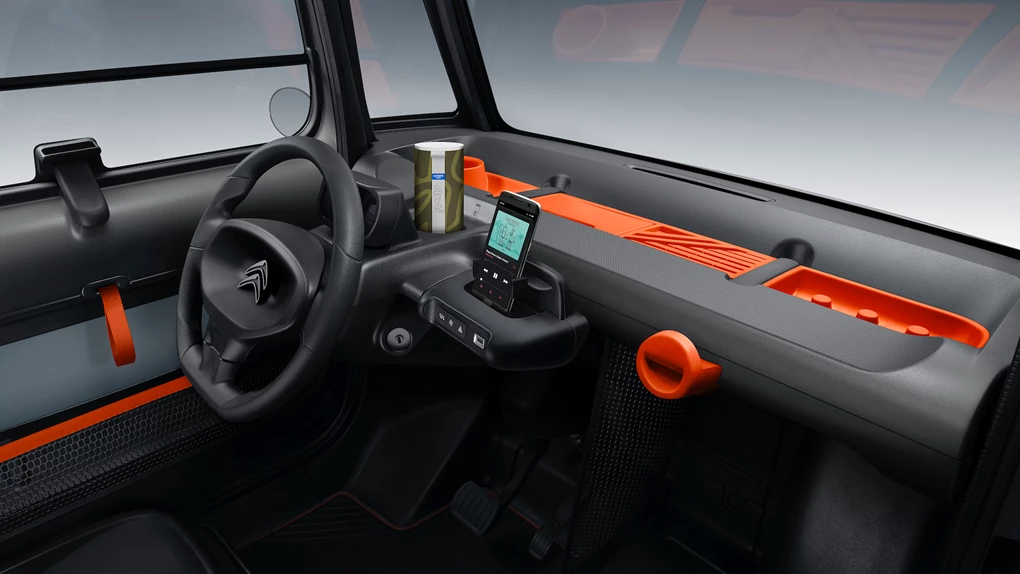 Several different versions will be on offer – including sportier youthful models, while various customisation possibilities will be on offer.
The Ami will not be sold in the UK initially, with France unsurprisingly being the first to get the model when it's launched next month – followed by Spain, Belgium, Italy, Portugal and Germany. Should the costs work out to convert it to right-hand-drive, and the legal framework be in place, it could be brought to the UK.