It doesn't get much more cutting edge than these two — the Tesla Model X and Jaguar I-Pace.
With the electric revolution happening, it's arguable these two SUVs are leading the pack not only in powertrain technology, but also the sheer amount of kit on offer. In the envious position of cross-shopping the two and want to know more? Well, we've taken a look…
Range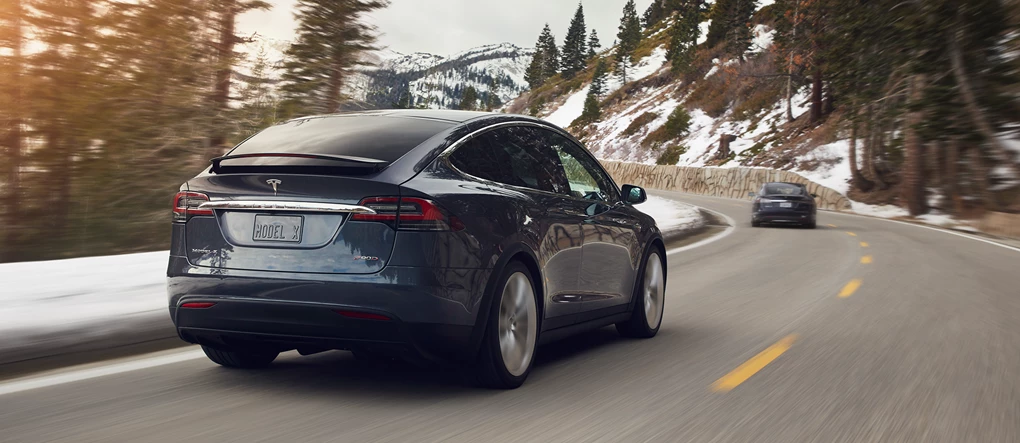 We're going to dive straight in at the deep end here — range. This is what makes or breaks an electric car in the current climate, but here, we're looking at two cars that certainly come under the former bracket.
Jaguar says the I-Pace will manage 298 miles between charges, although Tesla edges that with a bold 351-mile claim for the Long Range Model X. In reality, you'd have to be pretty light on the throttle and air con to achieve those figures — but it does mean in reality neither car will cause 'range anxiety' for regular day-to-day use. 
Tech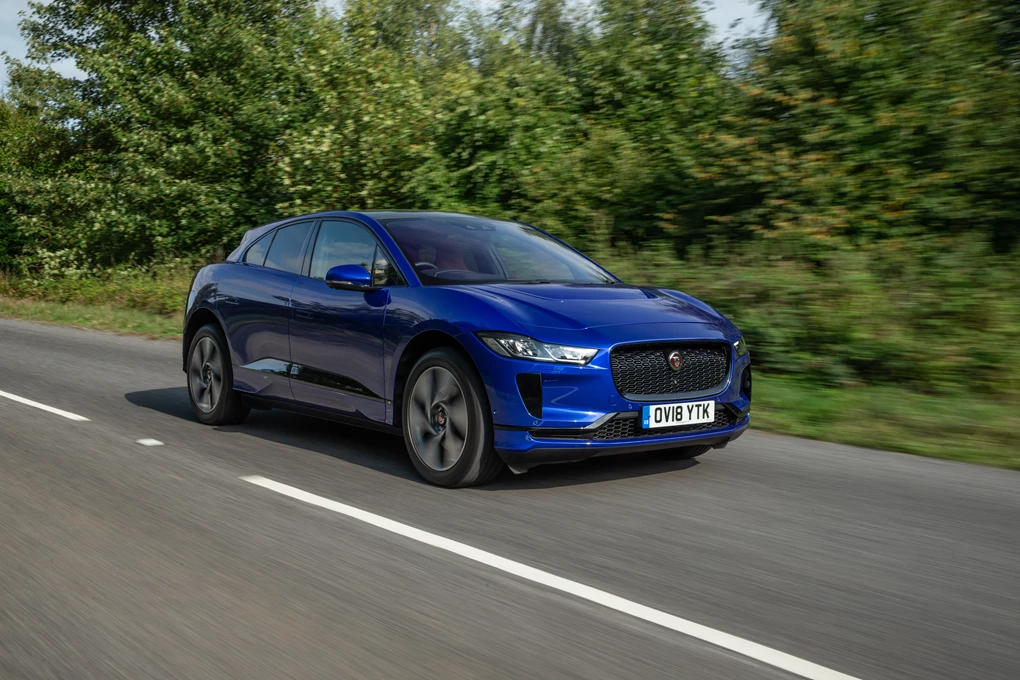 See Available I-Pace deals
We'll start with the Jaguar I-Pace on this one. Sure, it's got bags of tech — but it's not space-age stuff and that's not a bad thing. A regular old infotainment system features, while usual luxuries such as cruise control, LED headlights, dual-zone climate and parking assistance feature. It makes EV ownership look normal, and we rate it highly for that.
Tesla, on the other hand, takes something of a different approach, which is a trademark from the firm. Obviously, there's the ridiculous gullwing rear doors, but also the firm's trick Autopilot system, loads of weird gimmicks in the infotainment and constant software updates to bring more and more to the car. Consider yourself the connoisseur of tech? This is the one for you.
Performance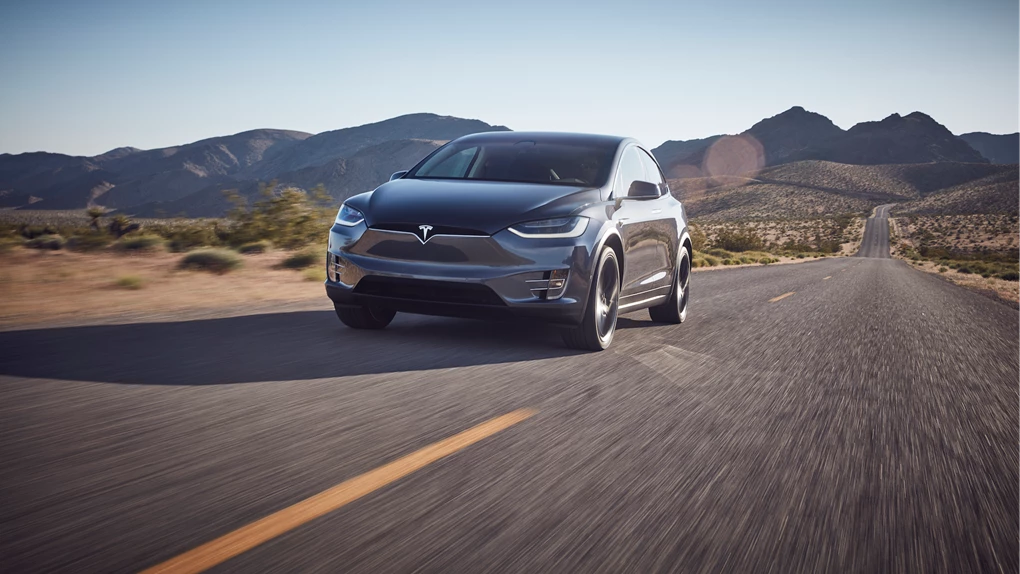 Electric cars tend to be quick. Very quick. And that's definitely no exception here.
Jaguar says the I-Pace will cover the 0-60mph sprint in 4.5 seconds, edging out the Long Range Model X's 4.9 time — although the Performance shatters that with a 2.8-second claim. The Tesla can also go on to 155mph, though, while the I-Pace will just see 124mph.
Looks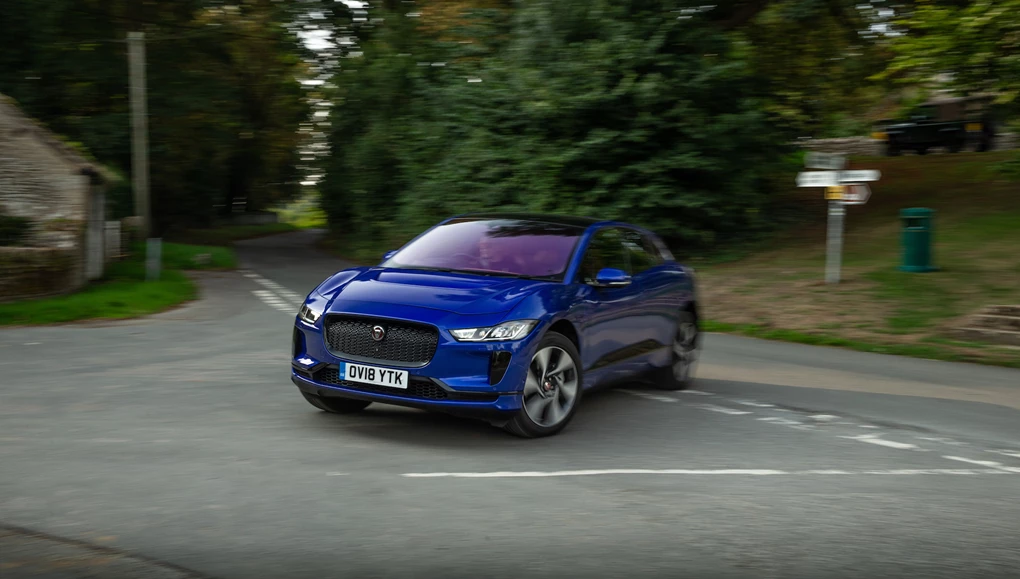 Both of these cars are unlike anything else on the road in the way they look. The I-Pace is considered by many to be like a spaceship and, while we think that might be a stretch, it's certainly ahead of the game when it comes to SUV design. It's sleek, cool and straight up sexy.
On the other hand, the Tesla Model X is likely to divide opinion. It's quite bulky in comparison, though many may be fans of its fairly simplistic design cues — if we ignore the obscene gullwing doors.
Price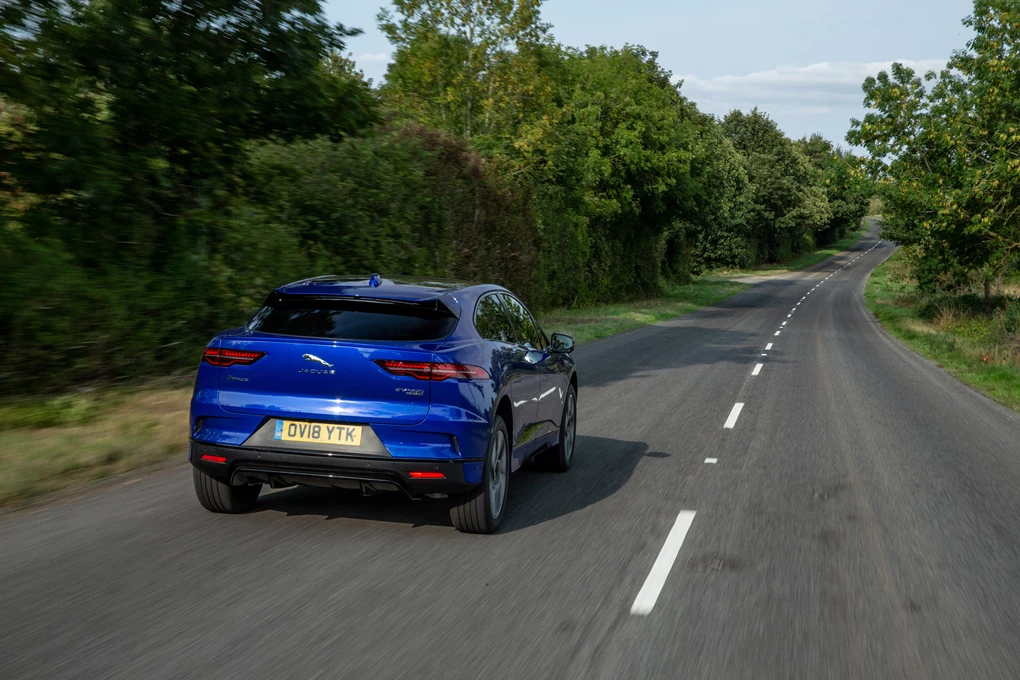 Pricing for the Jaguar I-Pace begins at £64,495 for entry-level S models, and rises up to £74,995 for top-spec HSE models. While that used to heavily undercut the Model X, the Tesla has been subject to decent price cuts lately and as a result is offered at a more competitive £81,500 starting price for Long Range variants, with the Performance available from £89,000.
It's also worth mentioning both cars are eligible for the Government's £3,500 plug-in grant — knocking the price down for the customer.