Robots in the future could be on-hand to charge your electric vehicle if a new concept from Volkswagen comes to fruition.
Fresh drawings from the firm show off a friendly-looking unit that can be called upon via a mobile application or automatically through Vehicle-to-Everything (V2X) communication — theoretically allowing any parking space to become a charging point.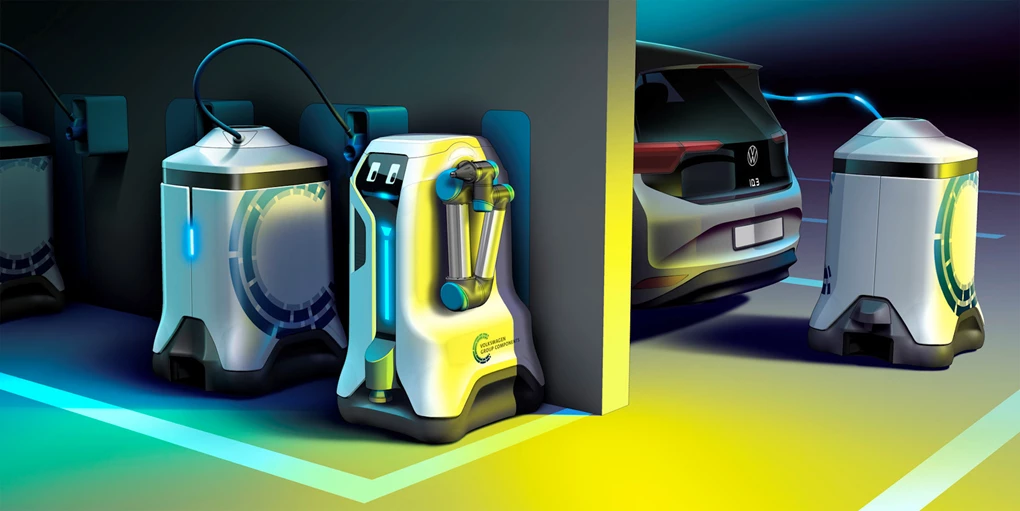 The robots trail with them a mobile energy storage unit, which is then plugged into a vehicle. Once hooked up, the robot will leave the unit until called upon again to remove the pack and return it to a charging station.
Volkswagen says the devices are capable of 25kWh charging, and a number of robots can work in one area for an efficient and versatile infrastructure.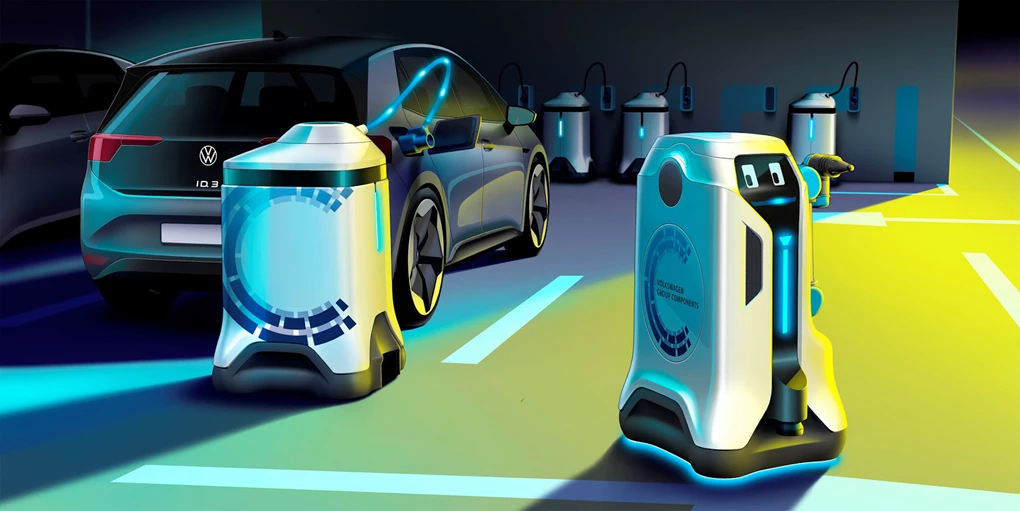 Mark Möller, Volkswagen Group Components head of development, said: "The mobile charging robot will spark a revolution when it comes to charging in different parking facilities, such as multistory car parks, parking spaces and underground car parks because we bring the charging infrastructure to the car and not the other way around.
"With this, we are making almost every car park electric, without any complex individual infrastructural measures. It's a visionary prototype, which can be made into reality quite quickly, if the general conditions are right"