Maserati could be on the verge of launching a new sports car, if a new development mule is taken into production.
Said to be used as a testbed for a new powertrain platform, this car appears to take on a compact mid-engined sports car form. Very little is known about the vehicle itself beyond that, though a special camouflaged 'wrap' on the car hints at more details being confirmed in May 2020.​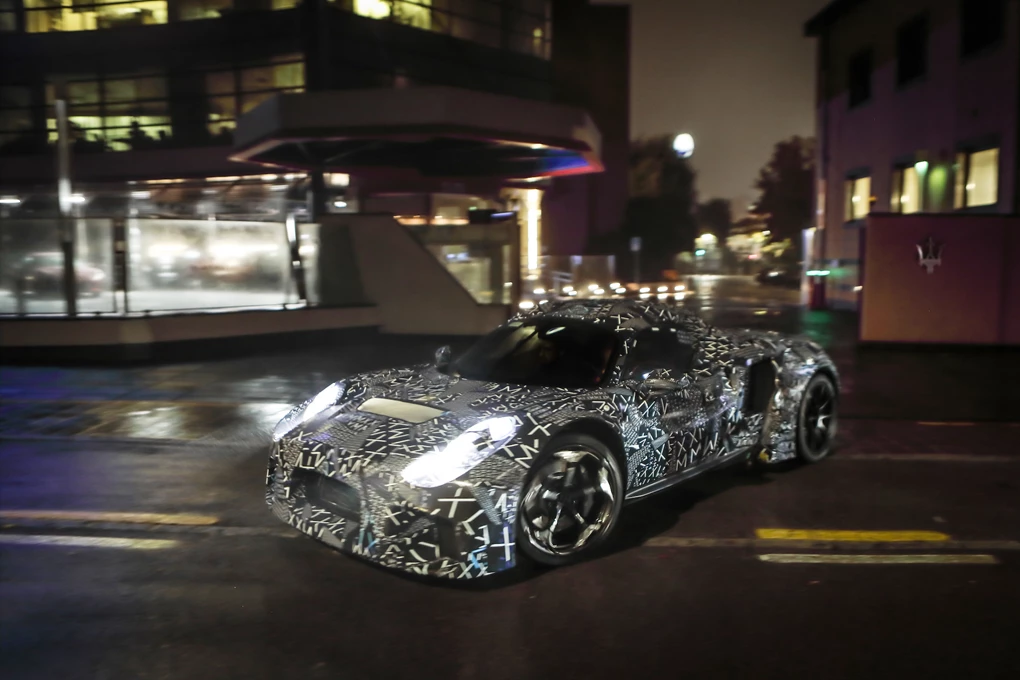 Though pure speculation, it appears this mule is based on Maserati sister-brand Alfa Romeo's recently-departed 4C — albeit with heavily revised bodywork. This would suggest the prototype is purely for powertrain development, though there's every chance that testing of mechanical components is at play too.
What is known is that Maserati is creating its very own range of engines, with its current powertrain deal with Ferrari due to expire soon. It's not known what configuration of engine is in this development mule, but electrification could be a possibility.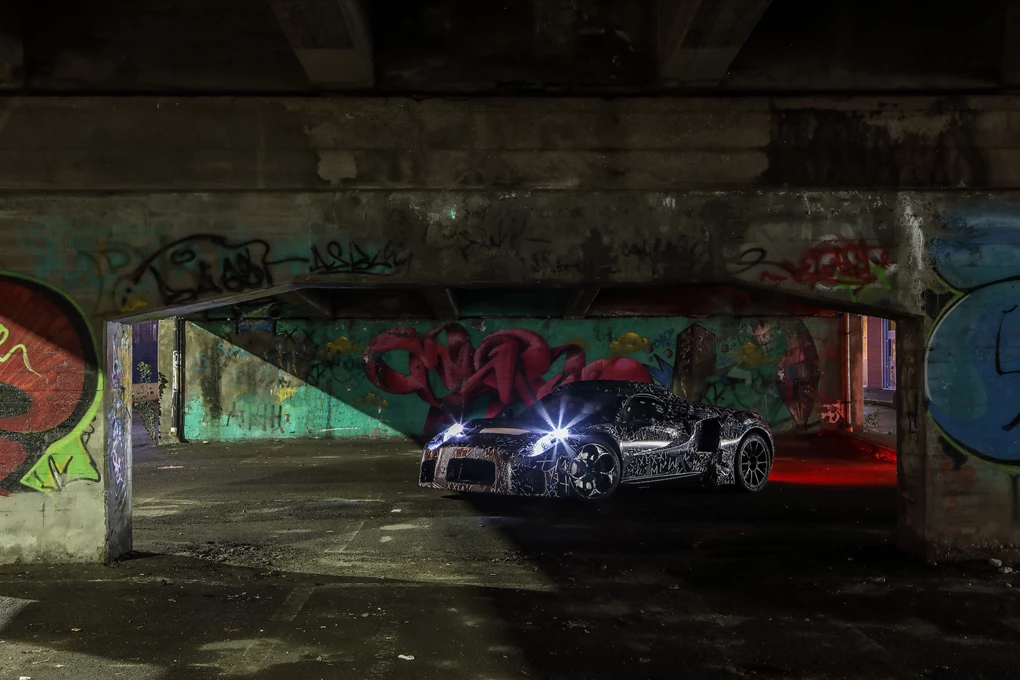 Maserati will be introducing its first EVs in the GranTurismo and its GranCabrio drop-top variant soon, with the previous-generation of the car having just left production.