The Toyota Supra has got one of the most hardcore fanboy followings around. Even if you don't own a Supra and take part in its secret enthusiast meetings, you can't help but give a respectful nod to an owner if you spot one parked up in the street.
But what of the new 2017 Toyota Supra? Concept and teaser images of the new 2017 Toyota Supra have been flooding websites for what seems like forever. Will it really look as aggressive as the FT-1 concept suggests?
After looking back through its Celica-derived past, as well as its recent FT-1 concept, we have come up with an idea of what we think the new 2017 Supra is going to look like.
We've drawn inspiration from a range of different models and ideas, including the Scion FR-S, Supra spy shots and of course the recently revealed FT-1 concept.
When looking at the spy shot images of the Supra, we knew it was important to let our imagination run wild a bit – remember, spy shots are not supposed to give you the full story and are heavily camouflaged.
Our sketch is somewhat of a halfway house between the FT-1 concept and the Scion FR-S, although many of the FT-1's radical design elements have been taken out. We did however consider that Toyota spy cars in the past have previewed a more conservative front-end in order to throw the public off, hence the meaner-looking nose on our model. Check out our sketch below: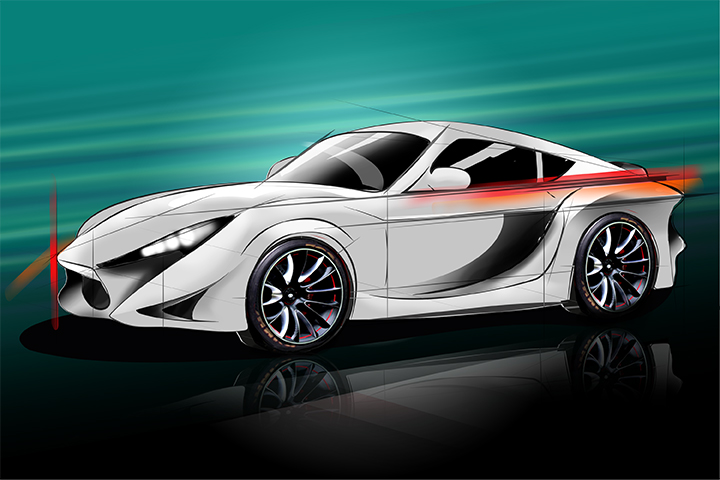 What do you think of our 2017 Toyota Supra sketch? Let us know on Facebook and Twitter.