Just like everything else centred on safety and technical knowhow, the requirements for the practical driving test are changing for 2017.
There are essentially four new additions coming to the practical driving test, each of which builds on existing elements of it. The new driving test changes for 2017 acknowledge new technology and more realistic driving scenarios and manoeuvres, with particular attention being paid to driving in rural areas.
So, what are these new changes to the driving test?
Changes coming to Driving Tests In 2017
Independent driving part of the test to increase from 10 minutes to 20 minutes
Following Sat-Nav directions to be part of independent driving section
Reverse around a corner and turn in the road manoeuvres to be replaced with more real-life scenarios
One of two vehicle safety questions to be asked while the candidate is driving
What to expect on your driving test?
The new changes are essentially a variation on a theme, which means the layout of the test won't change dramatically. Some things to be aware of however is that you will be asked a theory question (commonly called the "show me, tell me" questions) whilst driving, as opposed to just being asked when you are stationary.
You will also be required to drive independently (with prior guidance from your examiner) for 20 minutes not 10 minutes. Being able to read a sat-nav display whilst driving will also be a requirement.
The biggest change comes in the form of the types of manoeuvres you will have to execute. Any new manoeuvres required in the test should be factored into your driving lessons however, to allow you to appropriately practice.
Passed your test? Here's the best first cars for new drivers.
Why is the test changing?
According to figures, road collisions are the leading cause of death for young drivers aged between 15 and 24 – and the most fatal accidents occur on high-speed rural roads. A massive 52 per cent of drivers now use sat-nav devices while driving as well.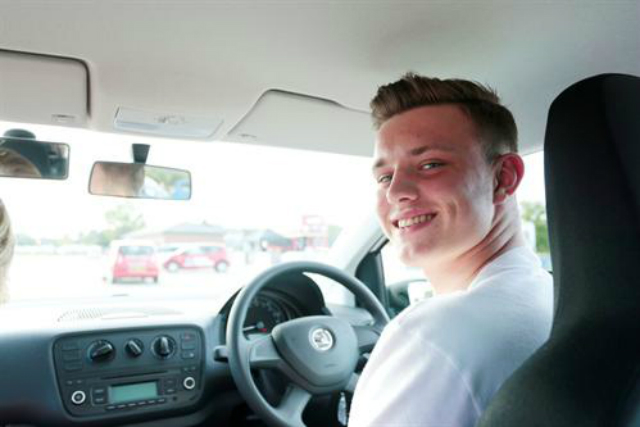 With that, the DVSA were keen to modernise the driving test and make it more relevant, acknowledging key areas that clearly need greater attention.
One of the big focus points is the independent driving section, which younger drivers have said is especially useful.
Want some advice on how to pass your test? Read our guide to Seven things not to do when taking your driving test.