The DVLA's upcoming auction for personalised plates looks to sell off up to 1,600 registrations, many of which have nods to popular supercars.
Over the years the auction has flogged an array of creative name plates at top dollar prices, including many supercar-inspired examples, such as a '650 S' plate last year that sold for £40,250 to a very wealthy McLaren owner. The three day event promises to bring a wave of appealing registrations to the table.
There is already a lot of buzz around the 488 FER plate, referring of course to the Ferrari 488, which has a reserve price of £1,200. Other available car-related plates include a '570 S' plate, referring to the McLaren 570S and carrying a £2,500 reserve, and '911 FAN', a dream plate for anyone who loves the Porsche 911 – reserve stands at £1,200.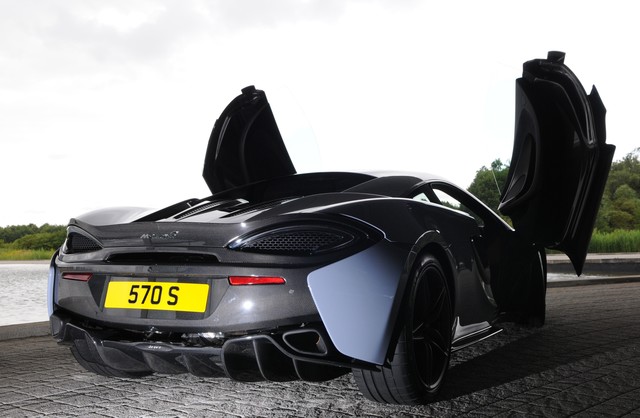 Unrelated to the automotive world, other available plates include 'COS 57A', referring to the Costa Coffee chain, 'RE64 TTA', promising to be popular with sailors and rowers, and 'CH 3353', for any of those with an appetite for a certain dairy cuisine. There are of course the usual flurry of name plates, including 'CHL 30E', 'JO14 NNE' and 'KR15 TEN'.
Matthew Dainton, of DVLA Personalised Registrations, said: "Personalised registrations with direct links to supercars always prove hotly contested sales and, well, there aren't many names bigger than Ferrari, Porsche, McLaren and Mercedes-Benz. Here we have lots reflecting cars in the same auction."
With new legislation coming into place in March – which scrapped the annual certificate retention fee for owning a personalised plate – there has never been a better time to add some bespoke digits to your car's bumpers.