Emergency vehicles don't seem to have changed much in recent years. But with technology advancing at a rapid pace, we thought they might look very different in the future. Take a look at our emergency vehicles of future.
Fire truck of the future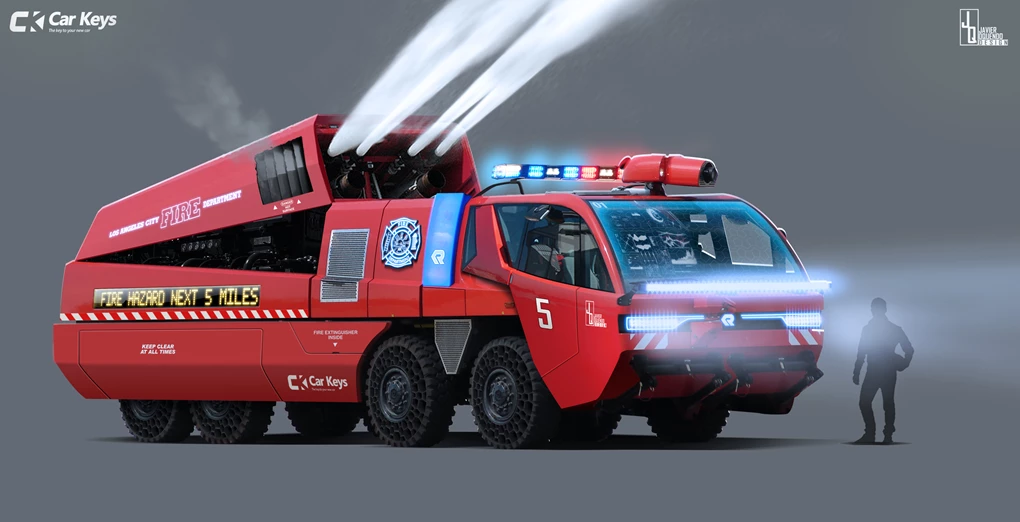 This is our vision of the Fire Engine of the future. Features include Airless tyres which can't go flat – allowing the vehicle to carry more weight and go on to more rugged terrain in case of forest fires.
Click the Enlarge button to reveal more features.

Ambulance of the Future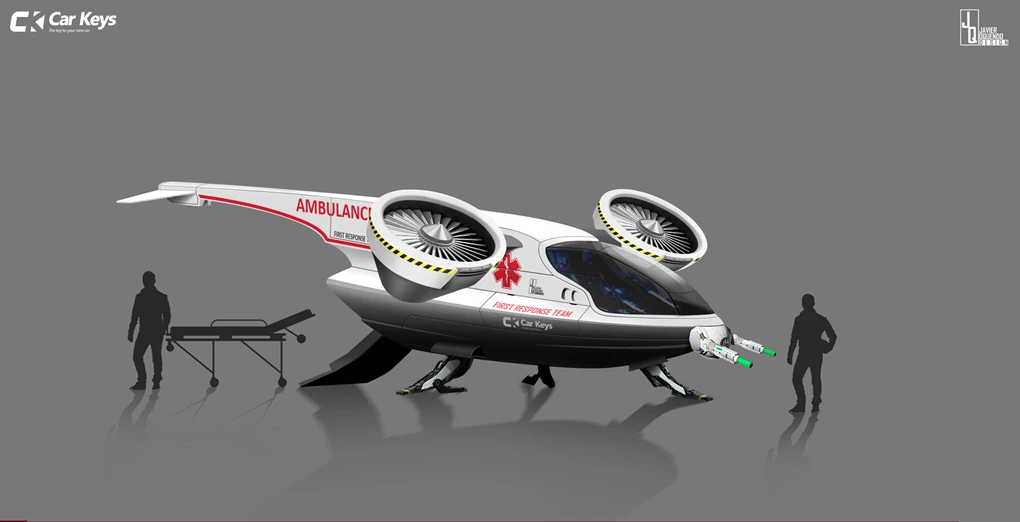 Our amphibious electric jet-powered ambulance is how we see the future of medical care on the go and medical emergency transportation. The main feature is the healing skin gun, to repair wounds on the spot when the patient is in hard to access areas.
Click the enlarge button to reveal more features.

Police Car of the Future
Our police car of the future is, in fact, a police bike. The most impressive feature is the heuristically programme algorithmic computer to provide data to the augmented reality display.
Click the Enlarge button to reveal more features.

Images Credit: Javier Oquendo Design
Did you like our emergency vehicles of the future? If you did, why not take a look at our future road signs or characteristics of future cars.