Alfa Romeo has been on a winning streak with its cars in recent years, with the Giulia and Stelvio both representing a drastic return to form. 
Even in regular guises, this saloon and SUV pair impress with their stunning looks and brilliant driving experiences. Alfa Romeo added to the range with hot 'Quadrifoglio' versions, however, giving performance-minded buyers an appealing option. 
But later this year there will be an even more special model from Alfa Romeo – the Giulia GTA. 
Here we take a look at what this new car is all about…
The Giulia Quadrifoglio gets a power boost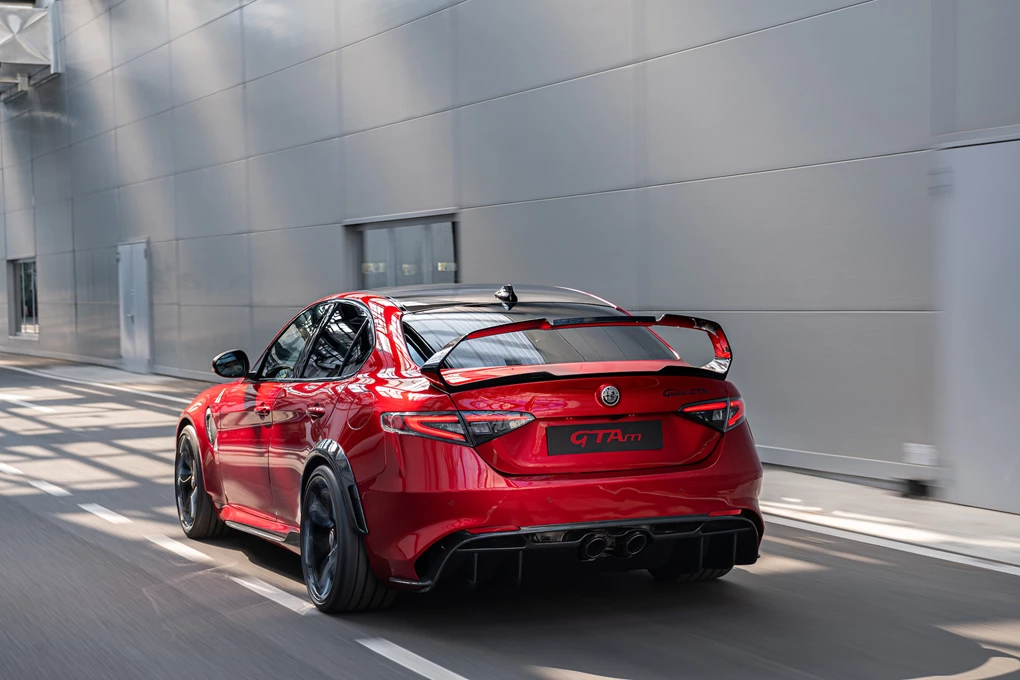 As if 503bhp wasn't enough already in Alfa Romeo's Giulia Quadrifoglio model, Alfa Romeo has tuned its 2.9-litre biturbo V6 engine even further to produce 533bhp. That makes it capable of reaching 0-60mph in just 3.4 seconds – making it one of the quickest performance saloons around. 
The Giulia's been on a diet...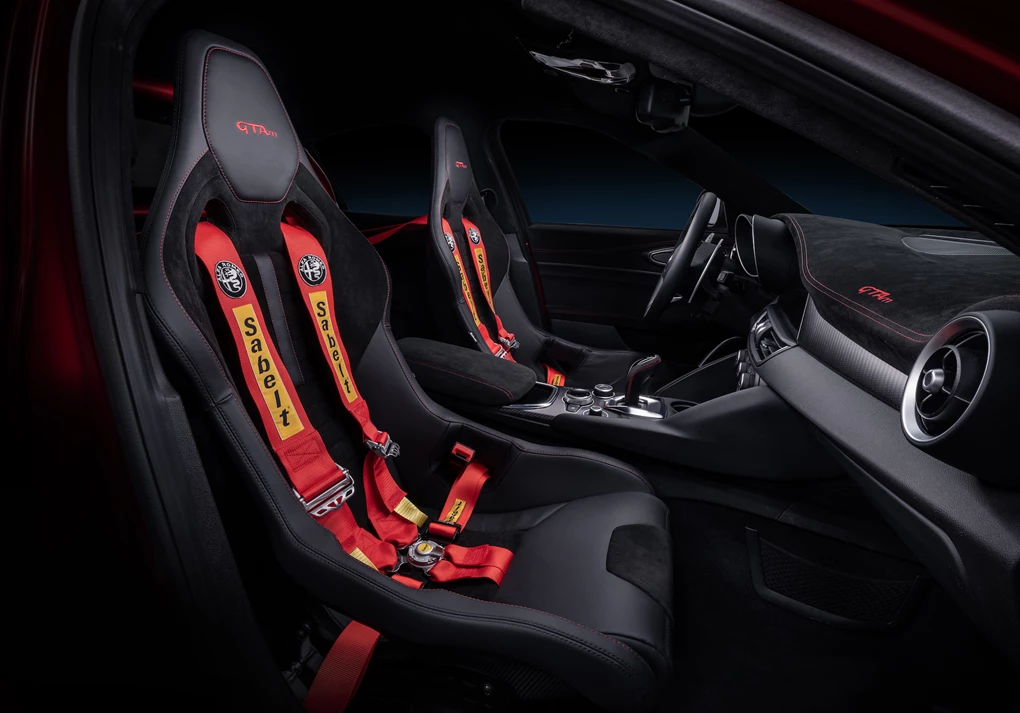 Alongside the additional power, key to the GTA is its weight saving. Alfa Romeo says it has been "meticulous" with how its cut weight from the Giulia, and has managed to shave an impressive 100kg from the Giulia. 
Savings come from the increased use of lightweight materials, such as carbon fibre and additional aluminium elements, which helps to give the Giulia GTa the best power-to-weight ratio in its class. 
An even more extreme 'GTAm' variant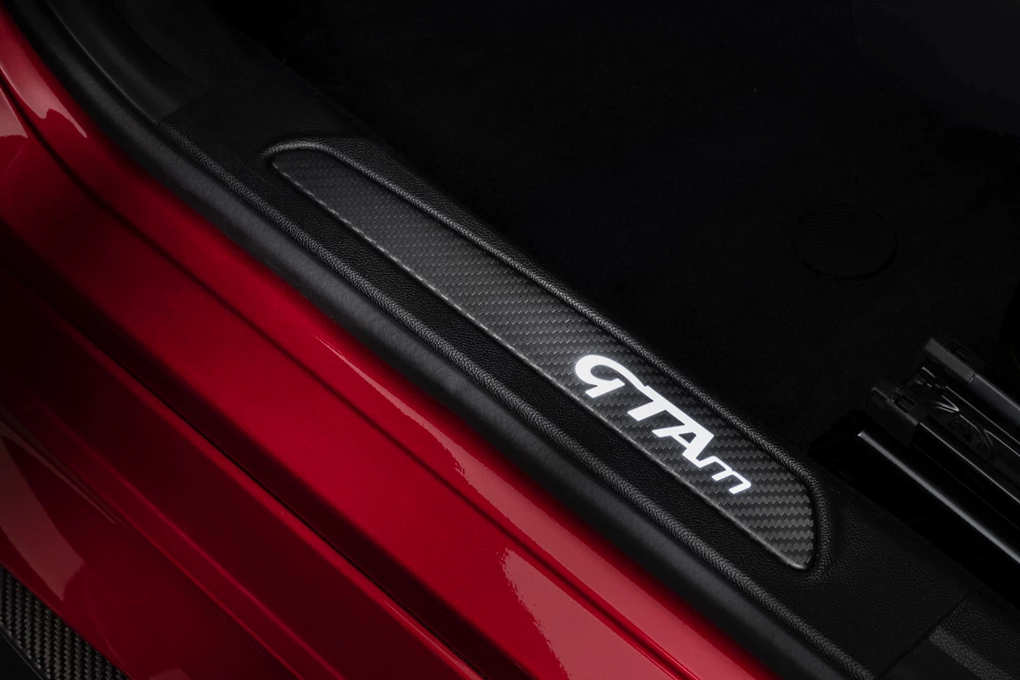 As if the regular Giulia GTA wasn't extreme enough, Alfa Romeo is offering an even more hardcore 'GTAm' variant. 
For starters, this 'm' model essentially has its interior ripped out – featuring just two race seats with six-point harnesses and a roll bar. The interior is also filled with Alcantara to give it a particularly sporty feel 
It also boasts a more extreme look, as it comes with a more aggressive front splitter and large carbon fibre rear wing
Built in very limited numbers
These new GTA models are set to be some of the most desirable Alfa Romeos in years – not just for their thrilling look and performance, but also for the limited numbers they're produced in. 
Across both GTA and GTAm variants, just 500 are being produced in total, which will make them ultra-exclusive. 
Bespoke liveries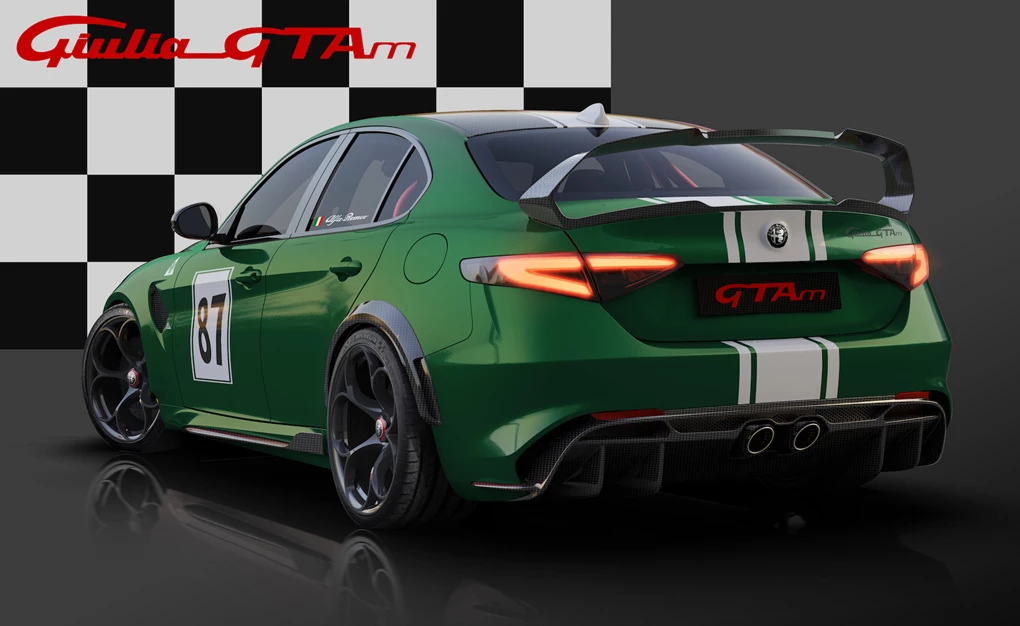 As if these Alfa Romeos didn't stand out enough already, these GTA models will be available in a host of liveries that hark back to the firm's past racing heritage.
Thanks to its special Centro Stile Alfa Romeo division, past liveries have been reinterpreted for these models to give them a really bespoke look, 
A special customer experience
With the new GTA models commanding quite the price increase over the regular Giulia Quadrifolgio models, Alfa Romeo has created a bespoke ownership experience for the models to make owning one of these cars even more special. 
For starters, the firm says a dedicated produced specialist will look after the process for you – helping through every step right through to delivery. 
They also come with a Bell helmet (finished in liveries to match the car), a Goodwool car cover and a driving course at Alfa Romeo's own academy. The GTAm models, which are more likely to be found on a racetrack, also come with their own racing suit. Adding to the exclusivity is the fact you can collect your Giulia GTA from one of Alfa Romeo's bases in Italy, such as the Autodelta workshop in Balocco. 
Enquire on a new Giulia