When it comes to in-car entertainment, each manufacturer has its own trusted system. Jaguar has InControl Touch Pro, Renault has R-Link and Honda has Honda Connect. But what is Honda Connect?
Honda Connect is the name Honda gives to its infotainment system, which encompasses everything from sat nav to internet browsing. Much like other systems however, there is a lot to learn about the numerous screens and gadgets.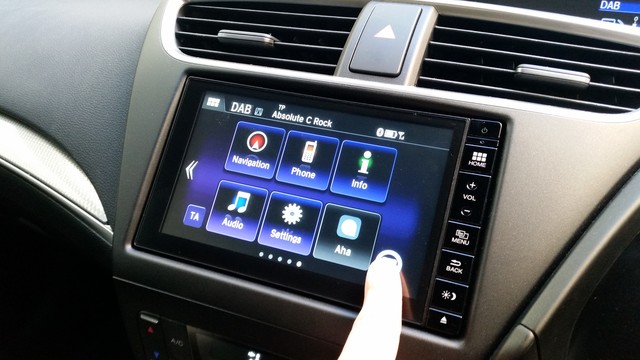 Our current long termer, the Honda Civic Tourer, features Honda's latest version of the Honda Connect system, housed within a seven-inch touchscreen. After living with it for a few months, we have learnt all the ins and outs of it and formed an opinion on what we do and do not like about the system.
Honda Connect layout and personalisation
Before you run off and explore the many screens of the Honda Connect system, you may want to personalise it and make it your own. First, you will need to get used to the layout, which can be tricky at first, mainly due to the big button layout.
At a glance, the large buttons might remind you of a big button calculator your nan used to use. But you soon come to appreciate the simplicity of this layout, especially when using the touchscreen on the move - bigger buttons are easier to press remember.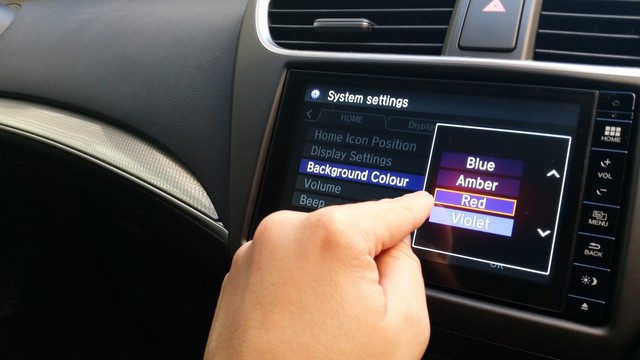 For those who want to personalise their Honda Connect system, you can rearrange the layout of the buttons on the home screen and the background colour by going into the Settings screen. You will probably want to experiment to see what your favourite icons are before doing this though – and it's also worth noting that changing the colour scheme of the Honda Connect screen will require the system to reset.
Honda Civic sat nav
One of the biggest Honda Connect creature comforts is sat nav. The Honda Civic sat nav certainly sits on the right side of the fence when it comes to functionality and capabilities, which is to say it has a flurry of intuitive features, many of which tick the simplicity box for ease of use.
For example, if you go onto the sat nav screen and enter an address, it will present you with options like Spell Town and Spell Post Code. This may sound like an obvious option, but you'd be surprised how hard it is to find these functions in other sat nav systems.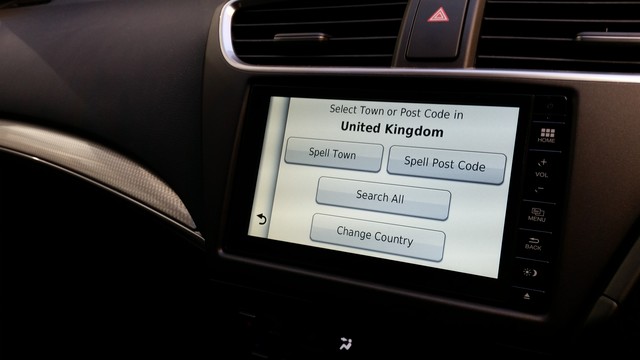 Other useful features include the ability to receive traffic updates and detour around it, a route planner based around economical driving, enable/disable 3D buildings on the map and plan waypoints for an upcoming route.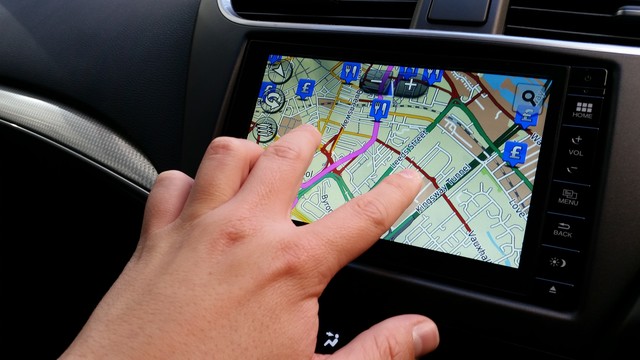 The most significant addition to the Honda Connect system in terms of functionality is the ability to use pinch and swipe motions on the map – just like a smartphone. This allows seamless navigation around local maps.
Honda Civic Bluetooth
Connecting to the Honda Connect system is simple. Make your phone discoverable, search for it on the car's Bluetooth system and boom, you are connected. The only thing that may cause an issue is if you have six devices connected to your car already. If you do, then you will have to go into Settings – Phone, and remove at least one other device. You should then see an Add Device option when you try to connect.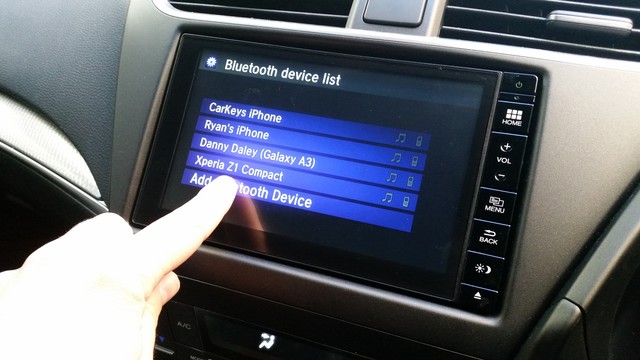 Once your phone is connected you will then be able to browse your phonebook, previously received calls and set speed dial numbers.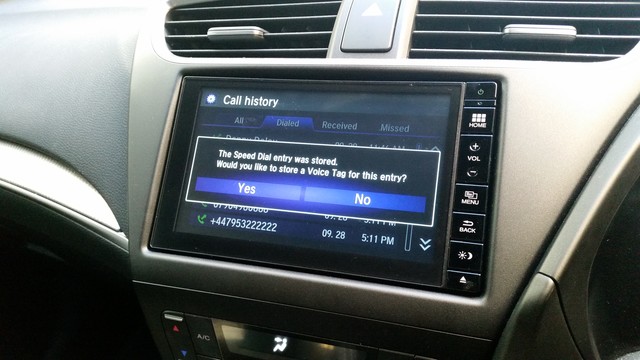 Setting speed dial numbers will require you to choose a contact and, if you want to use voice activation control, set a voice tag to go with it. So, if you want to ring your friend Joe Bloggs, then you will have to record yourself saying "Joe Bloggs" so the car knows who to call. You can choose to have "Best mate" as a voice tag if you wanted.
Honda Civic radio
Much like the layout of the screen, the radio menu does take some getting used to. At first, there may seem like there is an endless number of 'Ensemble' and 'Stream' screens. I know, what does that even mean?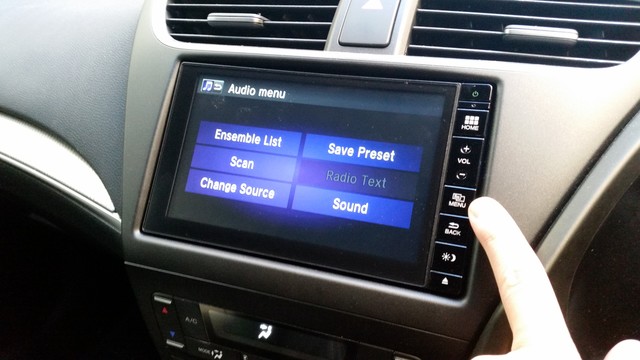 Basically, these refer to radio stations and flicking through left and right with the arrows on screen is a bit of a nightmare. Instead, you can press the Menu button when you are on the radio screen and you will get a much easier to digest button readout, featuring a more accessible when to choose radio stations.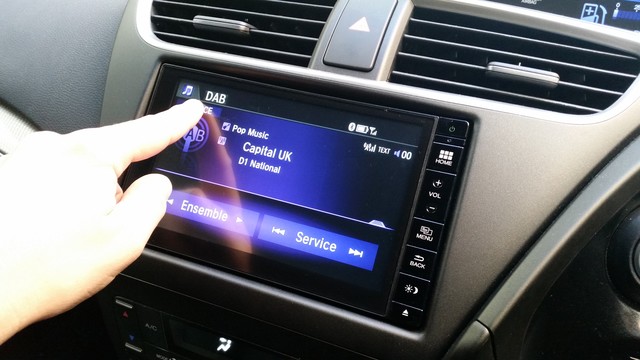 Another small thing you will have to get used to is the hidden Source button for switching between the likes of DAB, FM, AM and USB. Usually, this is a very clear button in the top corner of the display. With the Honda Connect system, this simply appears as the word Source, but it is still clickable.
Honda Civic wifi, apps and internet connectivity
First things first, you need to be stationary with the engine turned off to use internet features on the Honda Connect system. Once you have parked up, you will also need to connect to the internet. You can do this with a portable Wi-Fi router or, the most likely option, use your smartphone as a Wi-Fi hotspot.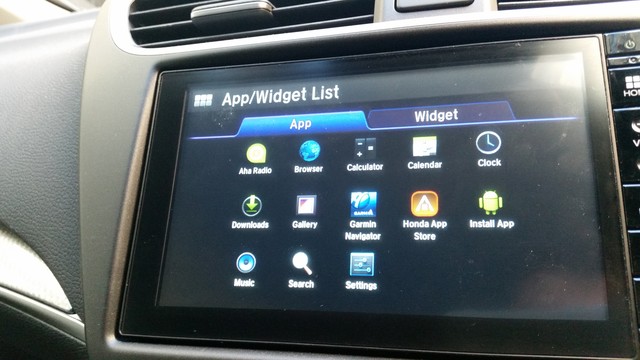 After enabling your phone's Wi-Fi hotspot function, you will have to search for Wi-Fi networks through the car's internet settings.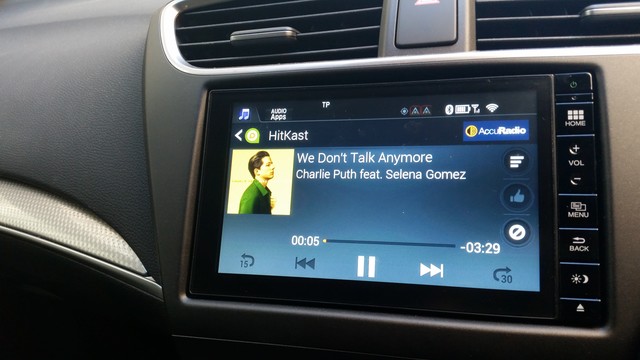 When connected to the internet, you will then have access to the pre-installed Aha apps – although you will have to sign up with an email address first. These include the likes of music/podcast/audio book streaming apps (similar to Spotify), a Garmin sat-nav app and a gallery function, allowing you to view pictures.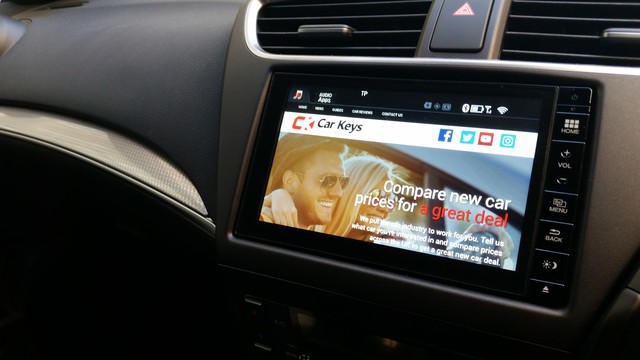 The app you will most likely use more than anything else however is Browser, allowing for full internet browsing just like a desktop computer. You can even watch videos on YouTube.
Other useful features
The features above are the ones you are most likely to use, although there are a few other gems that may come in handy.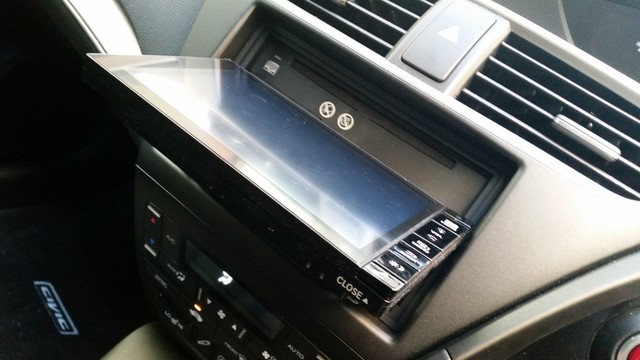 Calculator – You never know when you are going to need a calculator.
Miles to Km converter – If you don't know your miles from your km, then look no further.
CD – Not everyone uses CDs nowadays. But if you do, the Honda Connect system has a nifty hidden CD slot behind the screen.
Mirror Link – MirrorLink has had a pretty short lifespan in the car market, but it is already looking a little obsolete and it is very fiddly. If you are a fan of it though, the Honda Connect system has it.
HDMI – The availability of a HDMI connection is a great bonus feature, particularly for tech addicts.