BMW has unveiled revised versions of its mid-size X3 and X4 SUVs, which benefit from a facelifted design and more in the way of standard equipment.
The X3 and more 'coupe-like' X4 both benefit from revised styling at the front and rear, with key changes including a larger grille with flatter new LED headlights as standard. At the rear, the X3 benefits from new black trim around the rear lights, along with new underbody protection and flush-fitting tailpipes. 
New alloy wheels are available on both cars, while the X4 can also be painted in a new exclusive Piedmont Red colour.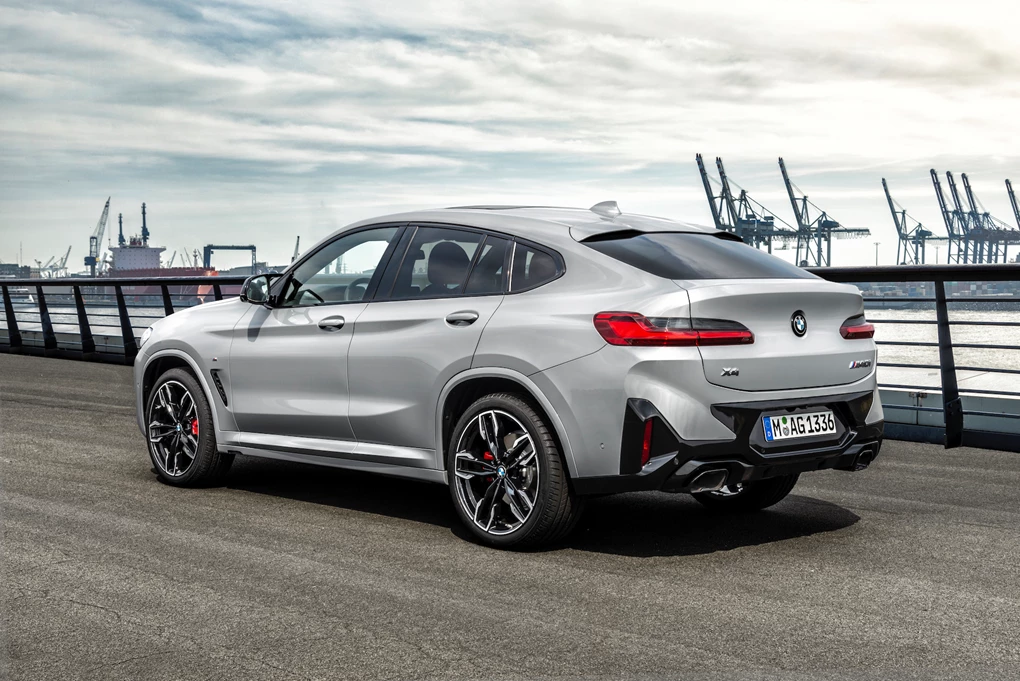 Inside, the new SUVs feature a larger 12.3-inch touchscreen as standard, while new kit for the X3 includes Senatec sports seats and full leather upholstery for the X4. Additional driver assistance technology is available as well, along with features such as a 'Digital Key' that lets you unlock the X3 using your iPhone. 
A revised range of trims are now available on the two SUVs, with customers now just able to choose from xLine and M Sport on the X3 and the racier-looking M Sport grade on the X4. 
All powertrains – with the exception of the hottest 'M' models – also feature electrification as standard, with a 48-volt mild-hybrid system now being included on all combustion engines.
Enquire on a new BMW X3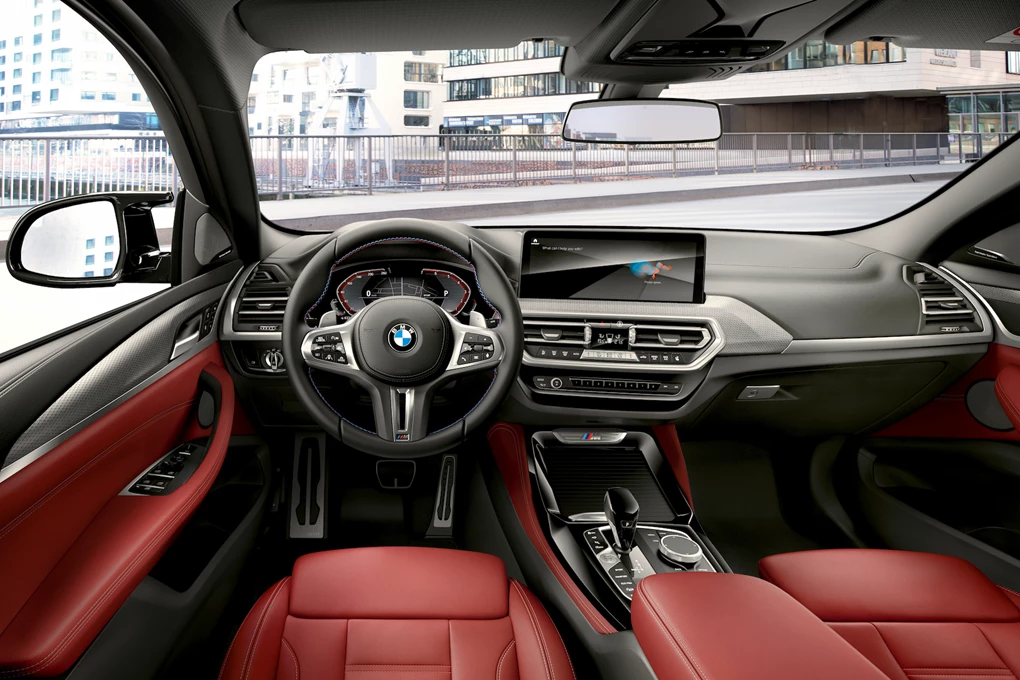 Diesel options include a 187bhp 2.0-litre diesel (badged xDrive20d), 282bhp 2.0-litre (xDrive30d) and a range-topping M40d model that utilises a 335bhp 3.0-litre unit, enabling a 0-60mph time of 4.7 seconds. 
Two petrol options are available on the X3 – a 181bhp 2.0-litre (badged xDrive 20i) and a 355bhp 3.0-litre model (M40i), though it's only the latter that is available on the X4. 
The X3 is also available with a 249bhp plug-in hybrid model, called xDrive30e. Offering an electric range of 30 miles, it's likely to continue being a popular choice with buyers.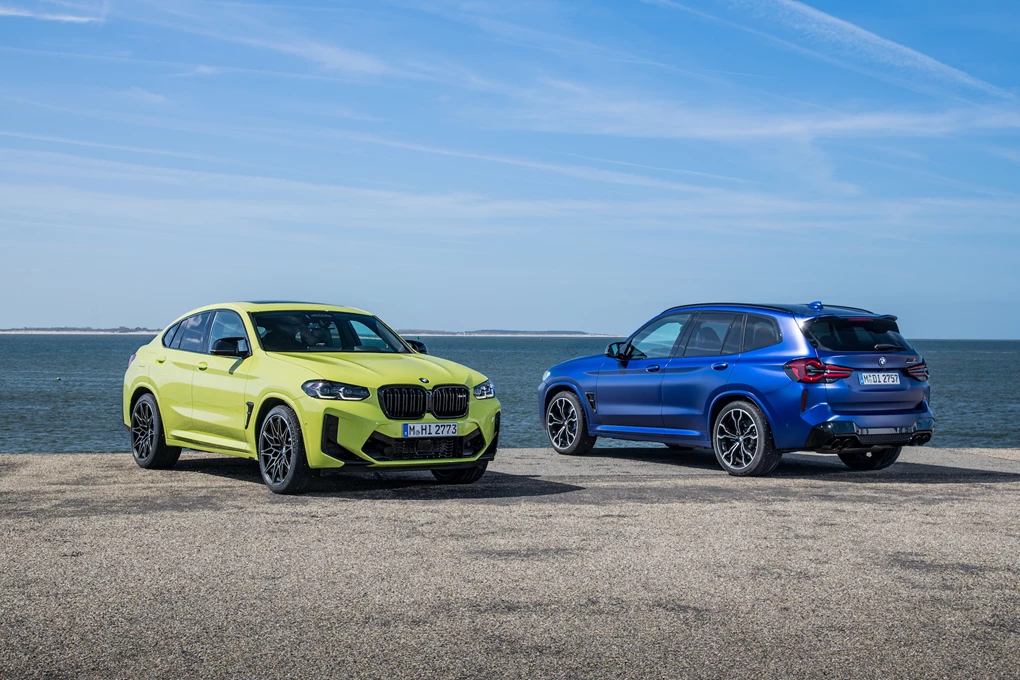 At the same time, BMW has also revealed updated versions of its flagship X3 M and X4 M Competition models. They benefit from similar styling and interior tweaks to the regular SUVs, though importantly get a revised 503bhp in-line six-cylinder 3.0-litre petrol engine that produces 50Nm more torque than before. This helps to reduce the 0-60mph time to just 3.6 seconds, which is three tenths of a second quicker than the outgoing models. 
Prices for the updated X3 and X4 start from £43,370 and £49,010 respectively, with both now available to order. First deliveries are expected in September.
Enquire on a new BMW X4