Ferrari has pulled the covers off its most powerful production car ever, which also happens to be the Italian supercar maker's first plug-in hybrid model.
The SF90 marks 90 years since Scuderia Ferrari – the manufacturer's racing team – was formed, and is appropriately named for that reason.
It combines the 3.9-litre V8 from the F8 Tributo supercar – which produces 769bhp in itself – with an electric motor producing 217bhp for a total of 986bhp. That makes it the most powerful Ferrari road car ever by quite a margin. To put it into perspective, Ferraris last hypercar, the LaFerrari, produced 789bhp.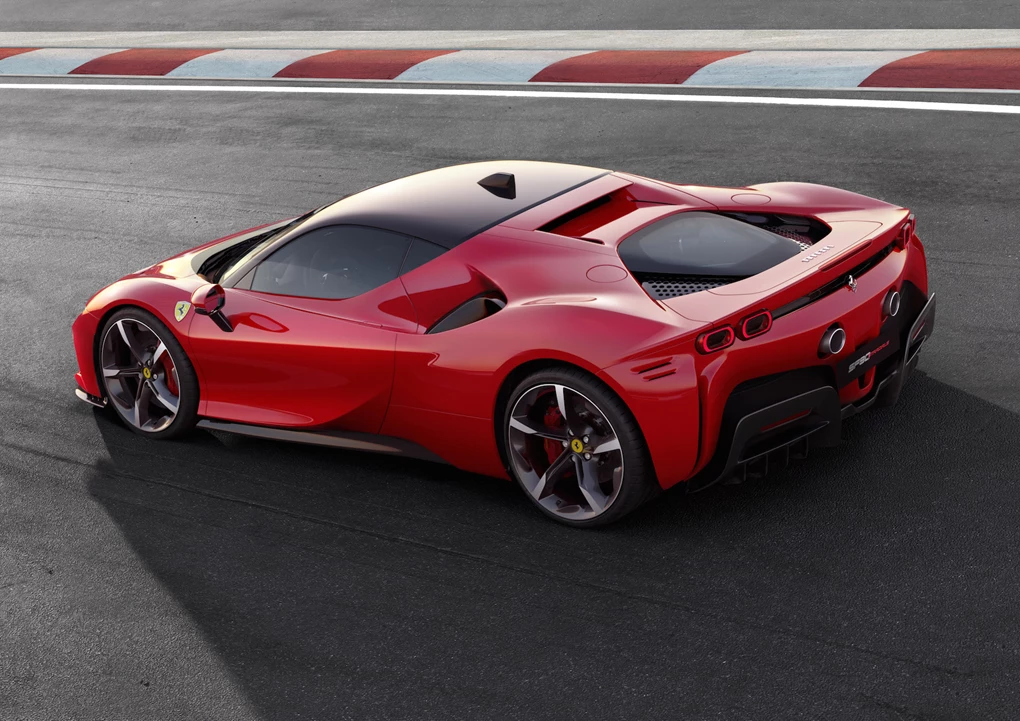 This means that the SF90 Stradale is also Ferrari's quickest road car to date, as it's able to accelerate from 0-60mph in a staggering 2.3 seconds, with a top speed of 211mph. Because it's a plug-in hybrid, it can also run solely on electric power, with Ferrari claiming a range of just over 15 miles in EV mode.
The power from the V8 is sent to the rear wheels via an eight-speed dual-clutch automatic gearbox, with the electric motor sending its grunt to the front axle, making it four-wheel drive.
Active aero and a drag reduction system (DRS) discreetly lowers a section of the bodywork when braking and hard cornering in order to improve downforce.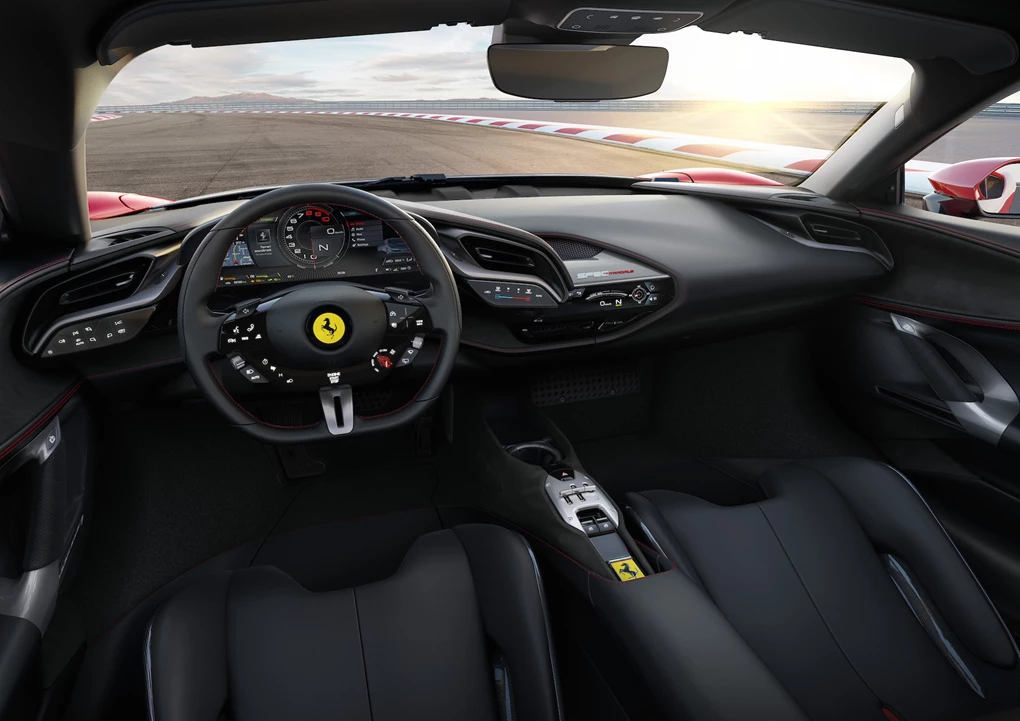 The cabin also features a touch-sensitive steering wheel and a new 16-inch digital instrument cluster with a new head-up display.
Ferrari is offering a track package for the SF90 called 'Assetto Fiorano', which adds a number of carbon-fibre upgrades and titanium details that help to cut 30kg of weight from the standard car. It is worth noting that the SF90 is a series production car, rather than a limited numbers model like the LaFerrari.  
Ferrari won't tell us how much it's going to cost, but as it will be the firm's range-topping model, expect a significant increase over the 812 Superfast's £260,000 listing price.