Fiat has announced that its large Ducato panel van will be offered with an all-electric powertrain from next year.
The Ducato follows in the path of the recently-announced electric versions of the Citroen Relay and Peugeot Boxer, as all three vans are based on the same platform.
Fiat has not revealed much about the new Ducato BEV, but has said it will be launched with a pilot scheme to Fiat's "major clients".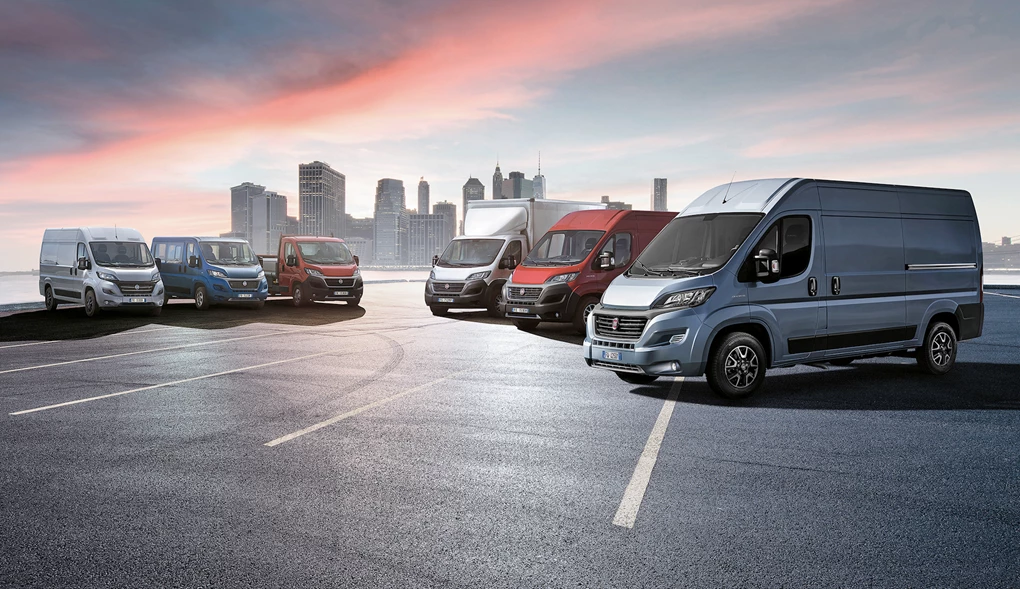 Enquire now on a new Van
The project aims to provide feedback on the specific needs of customers ahead of the model being available to the public, with major clients available to pre-order the Ducato later in 2018.
Fiat has promised that there will be no trade-off when it comes to its load capacity and performance. Despite the Peugeot and Citroen vans tending to be more popular in the UK, the Fiat is a big-seller elsewhere in Europe, and is massively important for the motorhome market, with three out of four campervans being based on the Ducato.
The Ducato EV will join a growing number of electric vans varying in shapes and sizes. Some of the cheapest all-electric commercial vehicles come from Renault and Nissan, while larger models are available from Mercedes, Volkswagen and Iveco.