Fiat has announced an important milestone in its history – that its 2,500,000th 500 has rolled off its main production line in Poland. 
The Italian manufacturer revived the 500 in 2007 as a cool new city available with all manner of personalisation. Several generations later, it remains as popular as ever, with Fiat saying the model has its best ever market share (17.7 per cent) across Europe in 2020, even despite coronavirus setbacks. 
Though unsurprisingly the city car is most popular in Fiat's native Italy, the firm also says it has vast appeal in other European markets, including in the UK, Germany and France.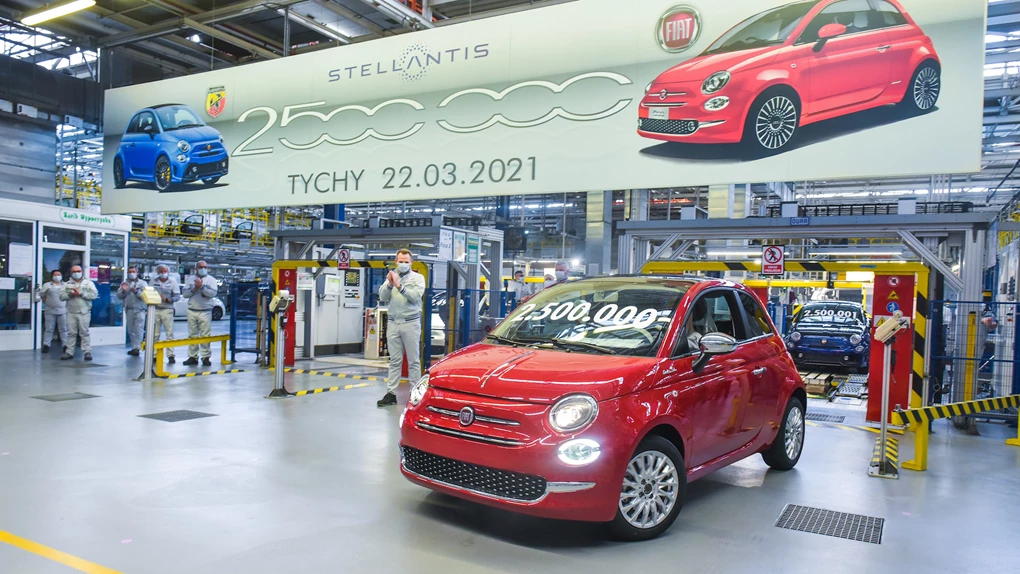 And it's the latter country where the 2,500,000th 500 Polish-produced model is destined for, after rolling off the firm's production plant in Tychy. The city car was also produced in Mexico between 2010 and 2019. 
Fiat says the secret to its success over the years is its "continuous evolution, while remaining true to its own identity". There has also been all manner of special editions during its time, including collaborations with brands such as yacht builders Riva and fashion firm Gucci. A new mild-hybrid option was also introduced in 2020, bringing light electrification to the range and helping to bring down running costs. 
Though Fiat might be launching its new electric 500 this year – which is manufactured in Italy – the petrol-powered model is set to continue in production for some time.
Enquire on a new Fiat 500