The first dedicated service station for electric cars is nearing completion as more firms join in with the idea of offering a complete service for electric car owners. 
Gridserve, the firm behind this new 'Electric Forecourt' will soon be opening its first service station for EVs near Braintree, Essex, with the company having ambitious plans to roll out 100 similar sites across the UK at the cost of £1bn. 
The site is set to open in  the autumn, but has just announced that a number of new brands will play their part in the forecourt including household brands like WHSmiths, Costa Coffee, Booths and Gourmade, while technology partners like Tesla have also joined, too.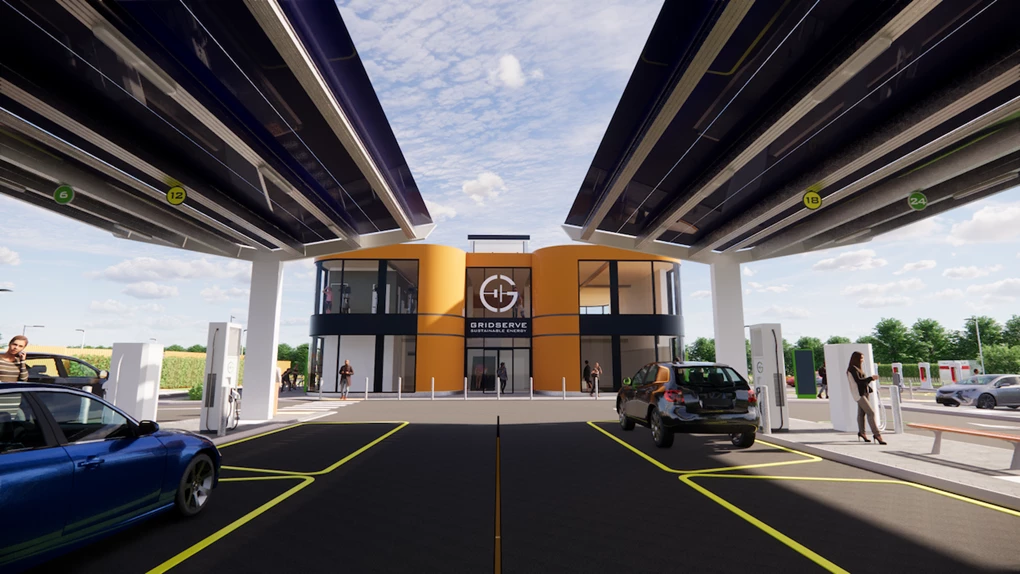 Gridserve says that 30 electric vehicles will be able to charge at the site at one time using charges that can top EV batteries up at a rate of 350kW – more than any current EV can accept. When the technology reaches those levels, it means that 200 miles of charge will be able to be added to an EV in just 20 minutes. The chargers will be supplied by both technology giant ABB, along with six Tesla Superchargers to top up the firm's Model X, Model S and Model 3 vehicles. 
Alongside the chargers, though, the locations will have fast Wi-Fi, a dedicated children's area and even meeting rooms. 
Toddington Harper, founder and CEO of Gridserve, said: "Our UK-wide network of over 100 customer-focused Electric Forecourts will eliminate range and charging anxiety by making it easier and cheaper to charge an electric vehicle than to fuel a petrol or diesel alternative.
"The UK's first Electric Forecourt, represents so much more than an electric equivalent of a modern petrol station – it will deliver a fully loaded customer experience, offering the Best of British retail and customer service to cater for a full range of consumer and driver needs."
Enquire on a new car