Cupra has given a first look at the interior of its upcoming EV Concept, set to debut at the Frankfurt Motor Show in September.
The Cupra Concept, set to preview a bespoke production electric car for the brand, is said to use an interior layout that is driver-focused, while 'offering comfort for all occupants'.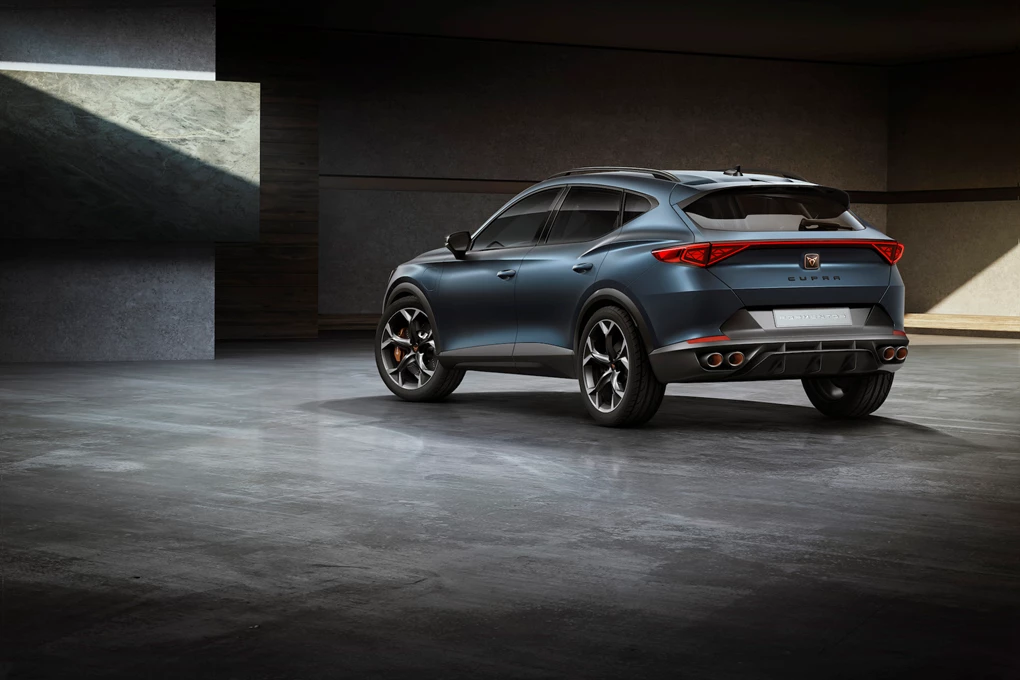 Little is given away about the car in this first image, though clear to see is a multifunction steering wheel with touch-sensitive panels and a large digital display in place of traditional dials and gauges in the driver's line of sight.
Patterned upholstery is seen along with bronzed trim pieces, while exposed carbon fibre is also on show.
Cupra says 'dynamic approaches to technology and design' have led to a cabin that's high-end in feel while also low in weight. The cabin design is also said to reflect the exterior, so expect something striking when it's unveiled in the flesh.
The Frankfurt Motor Show takes place from September 12 to 22, during which we'll see the Cupra Concept in full — alongside many other new models from manufacturers around the globe.
Though a production EV has yet to be officially confirmed by Cupra, it will be utilising electrification for its upcoming Formentor and Leon plug-in hybrid machines.