Based on the five-seat SUV with the same moniker, the RX L is an extended version that becomes Lexus's largest model on sale in the UK – and the first seven-seater offered by the brand on these shores.
But what do you need to know about this premium SUV and what surprising features does this cavernous car include? We take a look…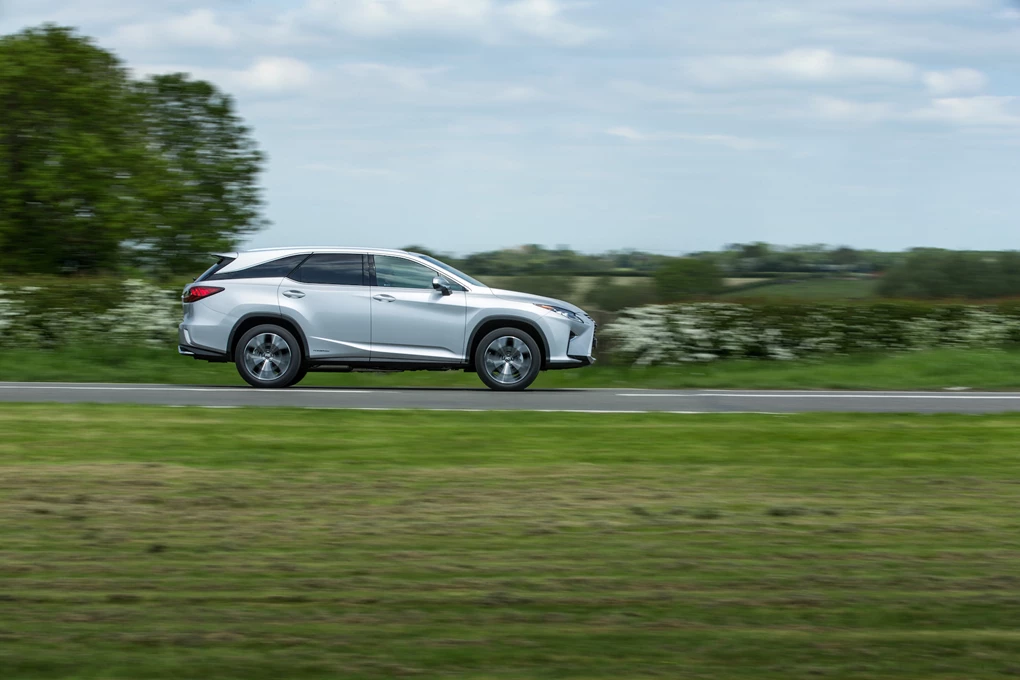 Only comes with one hybrid setup in the UK
As with most other Lexus models, the RX L comes as a hybrid to help with efficiency and keeping running costs down. Here, the RX L comes with the same 450h unit found in the standard RX – a 3.5-litre V6 petrol unit combined with two high-torque electric generators to produce 308bhp. That setup is paired to all-wheel drive and a continuously variable transmission.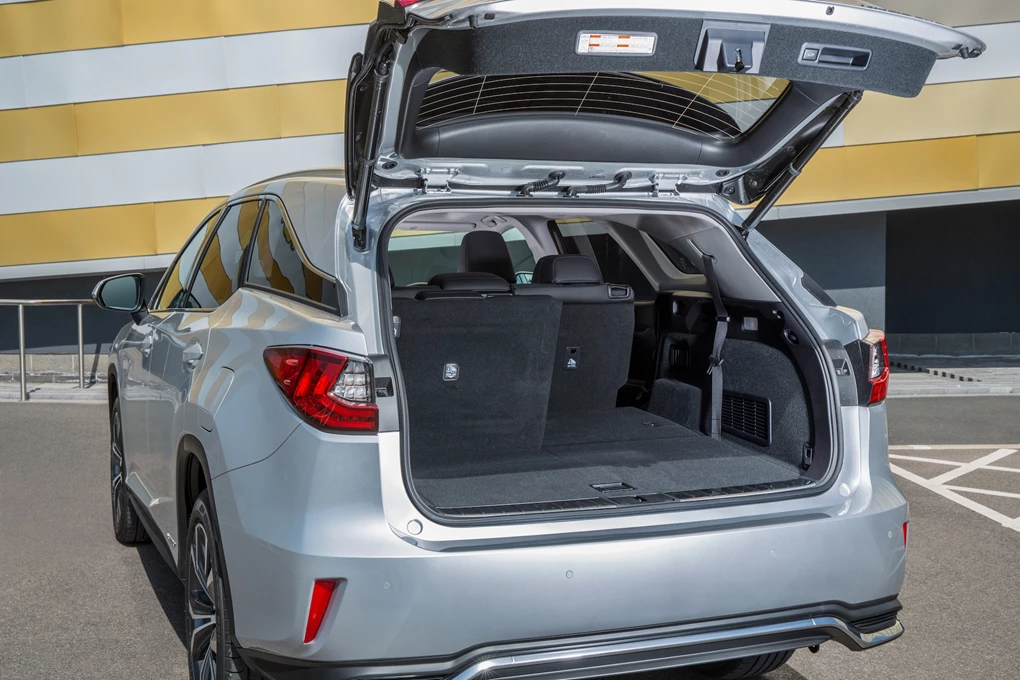 It comes with more space than before
With the body being extended by 110mm, you get extra space in the back to either use for luggage or two extra people with the additional fold-flat rear seats. There is also plenty of space behind that third row of seats to store items when they're in use – so this remains a very practical car with seven people on board.
Enquire Now on a new Lexus RX
It's been redesigned
Although the majority of the car looks the same, Lexus has given the RX L a refresh to incorporate the additional space compared to the standard RX. The rear third includes a jet black strip that is a continuation of the rear window and the roof line is also longer to allow for the additional interior space. Lexus has left the rest of the formula alone though, as it looked smart enough as it is.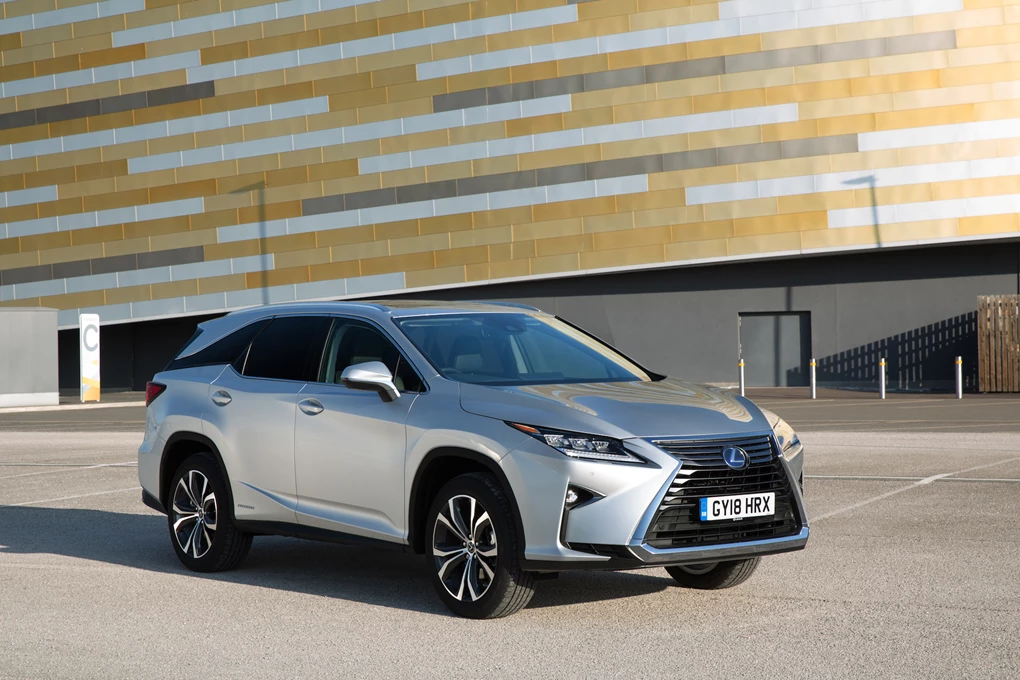 The RX L has plenty of kit as standard
Available in three trim levels, the base SE spec still has plenty to offer in terms of top level equipment. On offer is 18-inch alloy wheels, satellite navigation, reversing camera, leather upholstery, heated and ventilated front seats, triple-zone climate control, powered tailgate, LED headlights with automatic high beam and roof rails. That's more than enough to get started with, but the Luxury and Premier trims add more on top of that if you're after a more premium edge.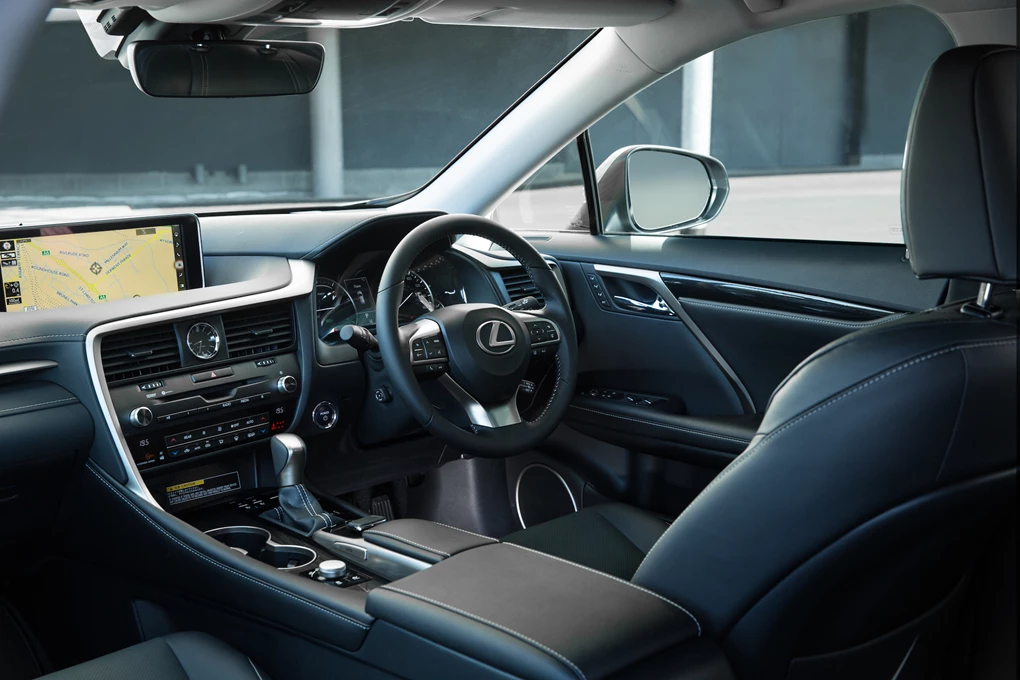 Prices are better than its competitors
Although some less premium options are available for less, the RX L's finish means that it goes up against the likes of BMW and Audi. The £50,995 starting price is less than both of those, and when you consider all you get for that price, the Lexus looks very good value indeed.
Test drive a new Lexus RX