Ford has already pledged a commitment to an electric future and now, it has taken the decision to electrify one of its most famous models - the Transit. 
Badged E-Transit, the new model brings a solely electric powertrain to the UK's most popular van. Needless to say, there's a lot to talk about - so let's dive in and see what else there is to know about this new electric Transit. 
It'll do 217 miles between charges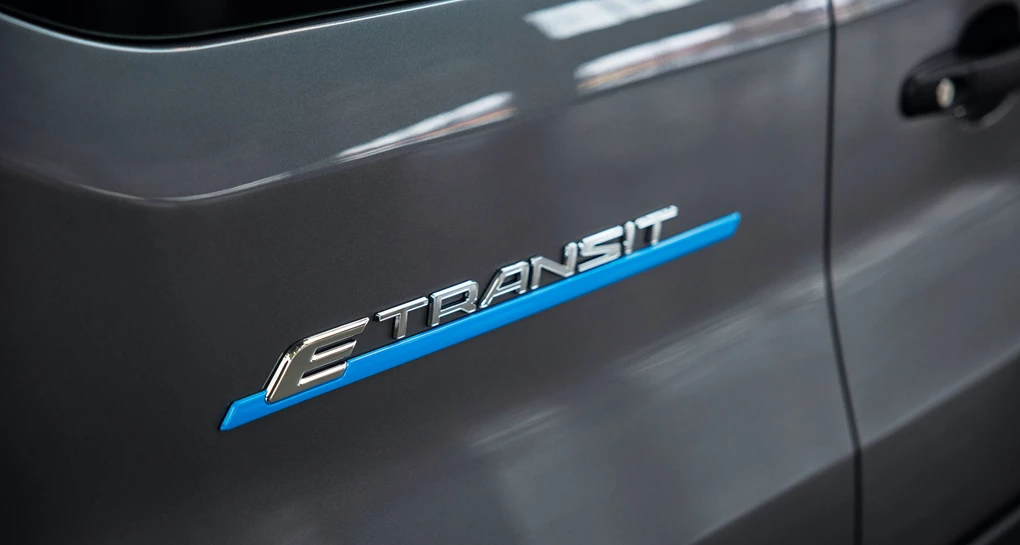 That's right, the new E-Transit goes above and beyond the magical 200-mile range barrier, offering up to 217 miles from a single charge. 
It comes courtesy of a 67kWh battery, which is then linked to an electric motor delivering a considerable 269bhp and 430Nm of torque. It means that the E-Transit utilises the most powerful motor of any fully electric van sold in Europe. 
A 0-80 per cent charge can take as little as 34 minutes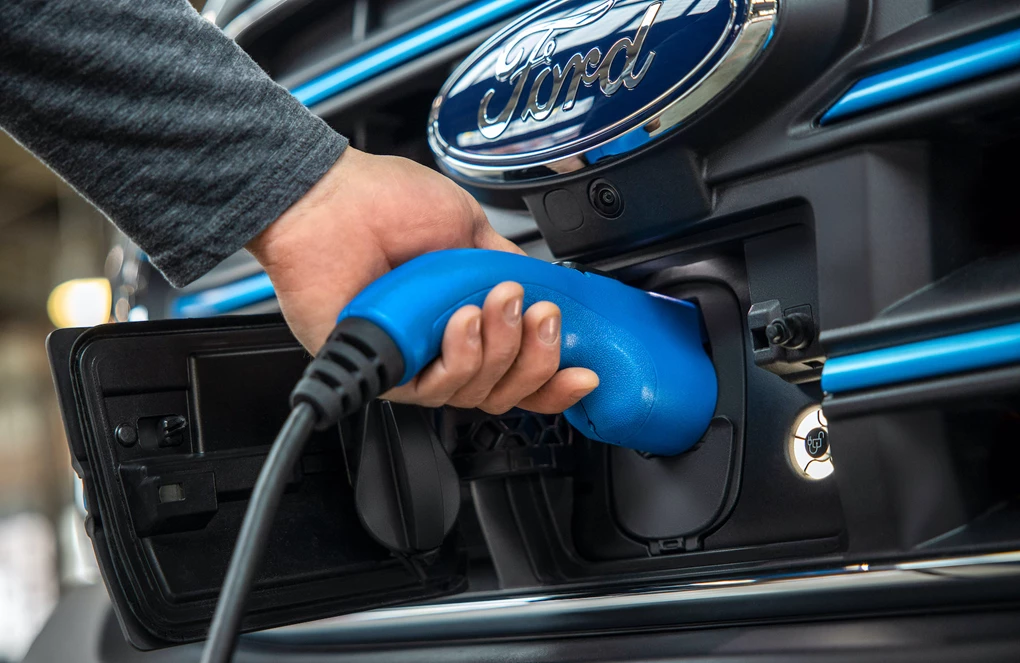 Hook up to a DC fast charger and you'll be able to take the E-Transit's batteries from 0-80 per cent in just 34 minutes. However, plug into a conventional home wallbox and, according to Ford, a full charge will take 8.2 hours - quick enough for overnight charges, then.
The charging point for the van is handily located right at the front - underneath the Ford logo - which makes getting close to a charging point even easier. 
It's available with on-board power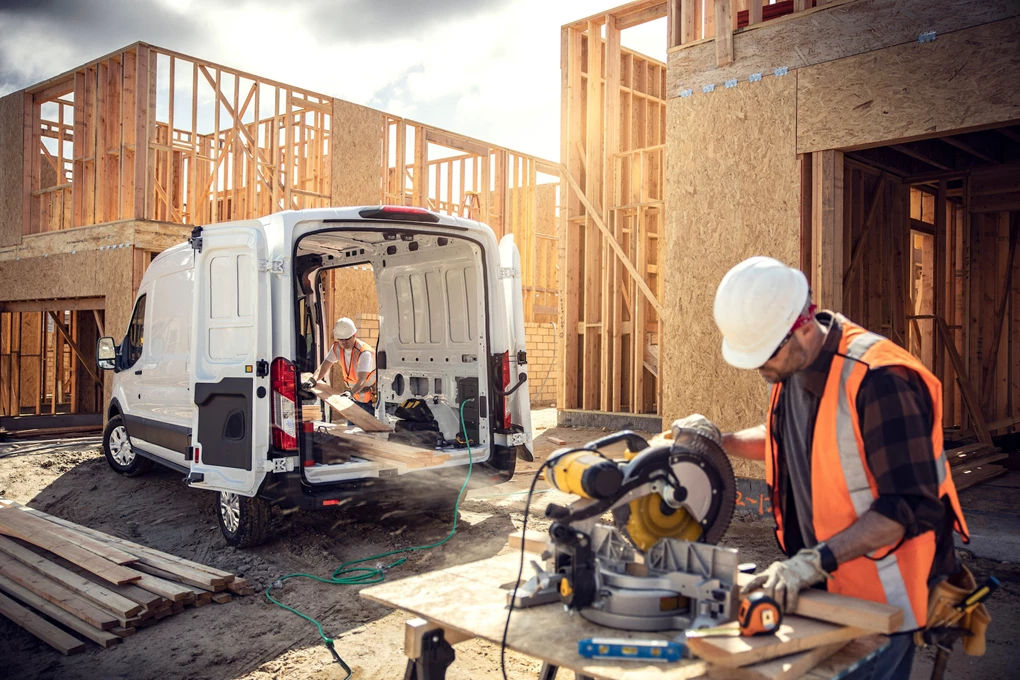 Ford hasn't forgotten about the intended use of a Transit, which is why the new E-Transit is available with an optional onboard power system which turns the van into a mobile power source.
Capable of delivering up to 2.3kW of power, it means that the E-Transit can be used to power tools or other electrical equipment while on the go. 
It retains the regular Transit's spacious load area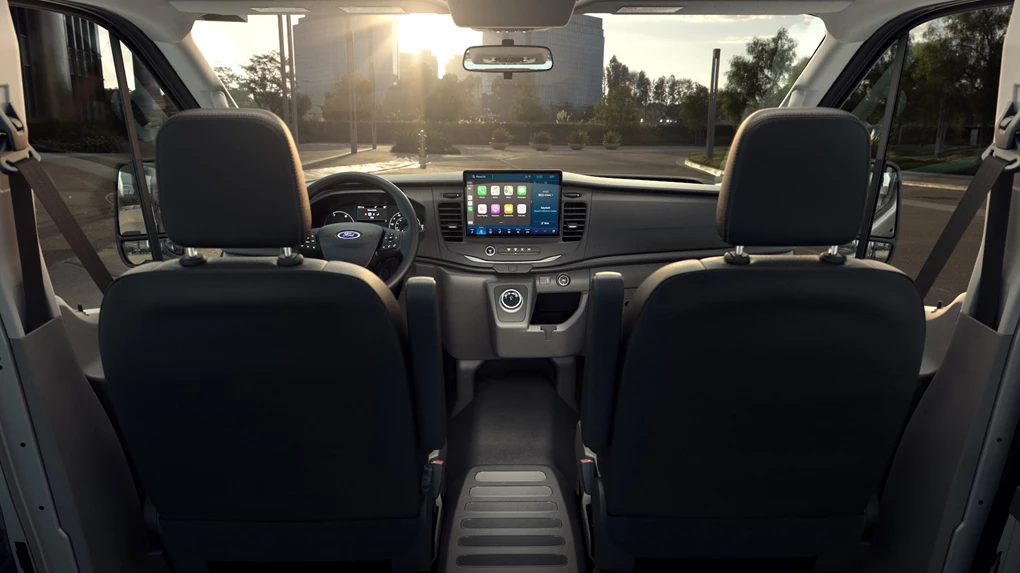 Of course, a Transit needs to be practical - and Ford hasn't missed this. The batteries, for instance, have been placed underneath the van's body to help boost practicality levels. 
In total, there is 15.1 cubic meters of cargo space, which is identical to the amount you'll get in a rear-wheel-drive, diesel-powered Transit. It also brings a payload capacity of 1,616kg for the panel van, or 1,967 for the chassis cab models. 
There are still plenty of configurations to choose from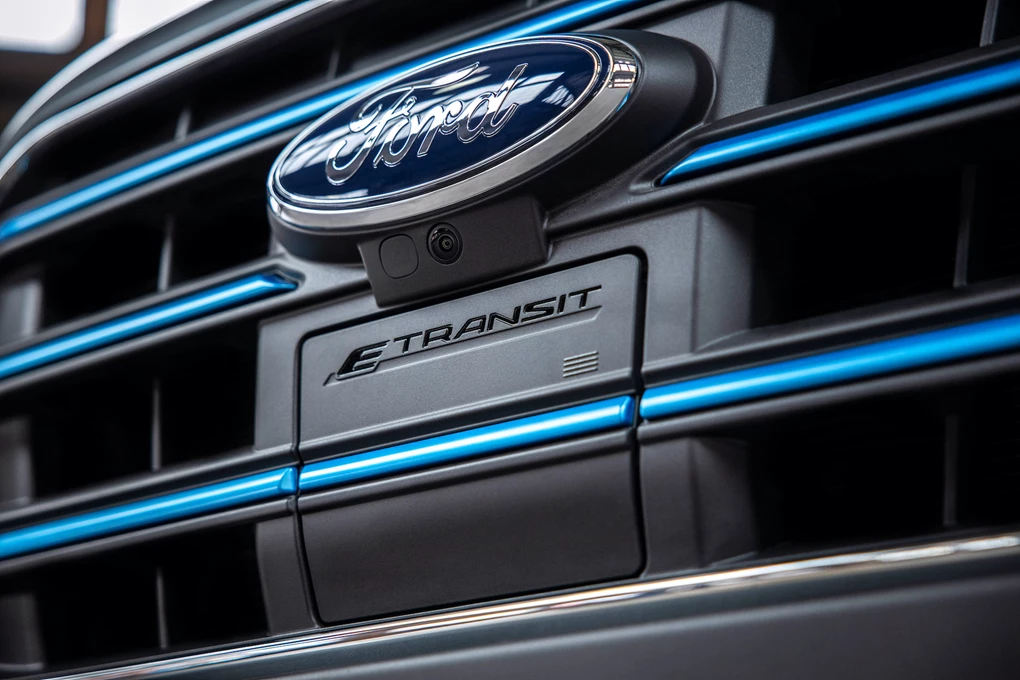 The standard Transit has a solid reputation for customisation and that's something which has been extended to the electric version. In Europe, there will be a choice of up to 25 individual configurations available.
It means buyers can choose from van, double-cab and chassis cab styles as well as a multitude of length and roof height options. 
Enquire on a new Ford