After more than 50 years in production, Ford has celebrated the production of the 10,000,000thMustang sports car at a special event in Michigan.
Hosted at the Flat Rock Assembly Plant, more than 60 Mustang owners congregated to spell out '10,000,000' with their vehicles, before P-51 Mustang fighter planes – the car's namesake – performed a flypast.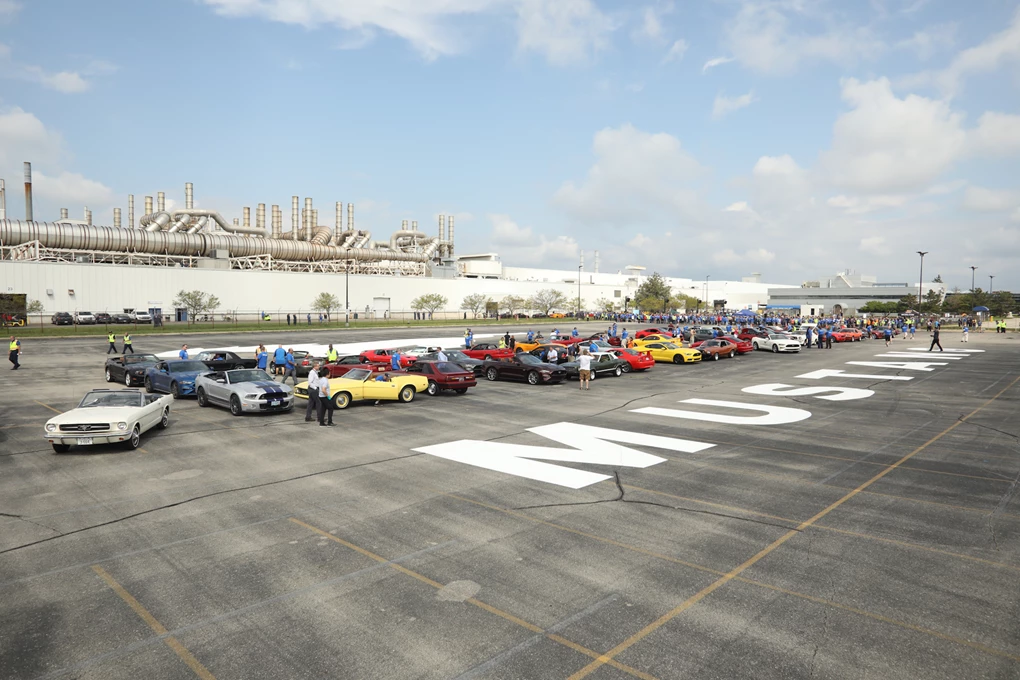 The landmark model was a Wimbledon White GT V8 Convertible with a six-speed manual transmission, which harked back to the first ever Mustang that was painted the same colour.
Jim Farley, Ford Motor Company president of global markets, said: "Mustang is the heart and soul of this company and a favourite around the world.
"I get the same thrill seeing a Mustang roll down a street in Detroit, London or Beijing that I felt when I bought my first car – a 1966 Mustang coupe that I drove across the country as a teenager. Mustang is a smile-maker in any language."
Enquire Now on a new Ford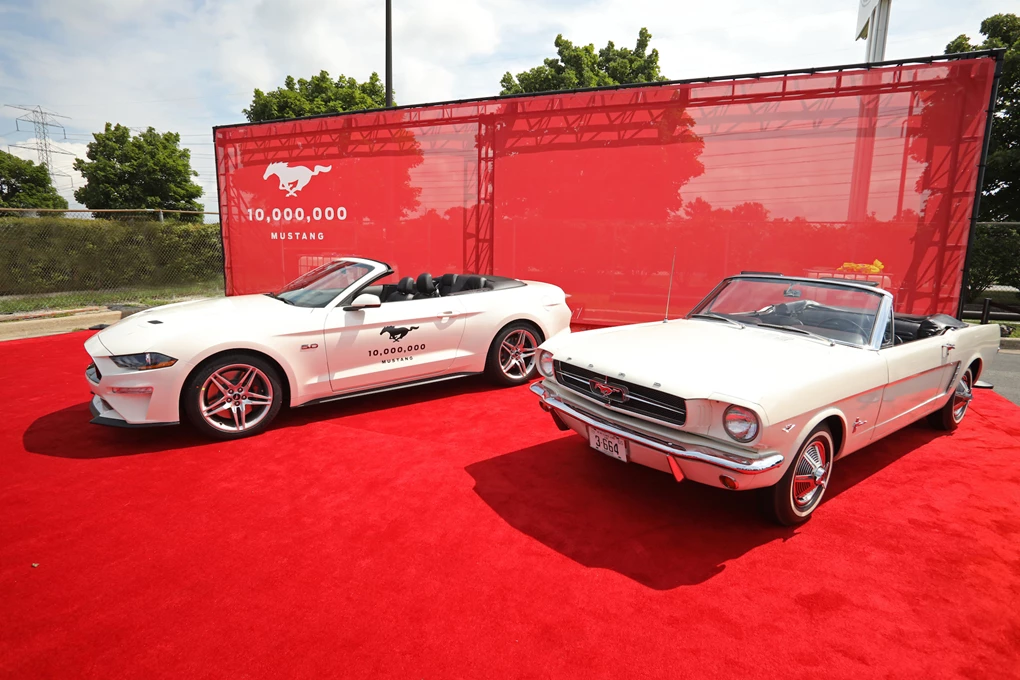 The Mustang is the best-selling sports cars in the United States and has been the world's best-seller for the last three years.
Now in its sixth generation, the Mustang is fitted with Ford's latest tech, including rev-matching on the six-speed manual transmission, Apple CarPlay and Android Auto on the Sync 3 infotainment system and a Bang & Olufsen sound system.
The European version of the Mustang has released in 2015 and was refreshed for 2018. Prices start from £37,045.