In recent years, the premium car market has exploded as more buyers look to upmarket firms for their next cars – particularly those at the more affordable end of the spectrum.
Models such as the BMW 1 Series, Audi A3 and Mercedes-Benz A-Class are proving to be incredibly popular, and now, mainstream manufacturers are working to make existing cars more upmarket too.    
One of the best examples of this is Ford, with its more luxurious Vignale grade. First introduced on more expensive models a few years ago, it's gradually been introduced across the board – including the best-selling Fiesta and Focus.
It's the latter we're interested in here; can it be a true rival to the new BMW 1 Series and Audi A3? It's time for a comparison…
Ford Focus Vignale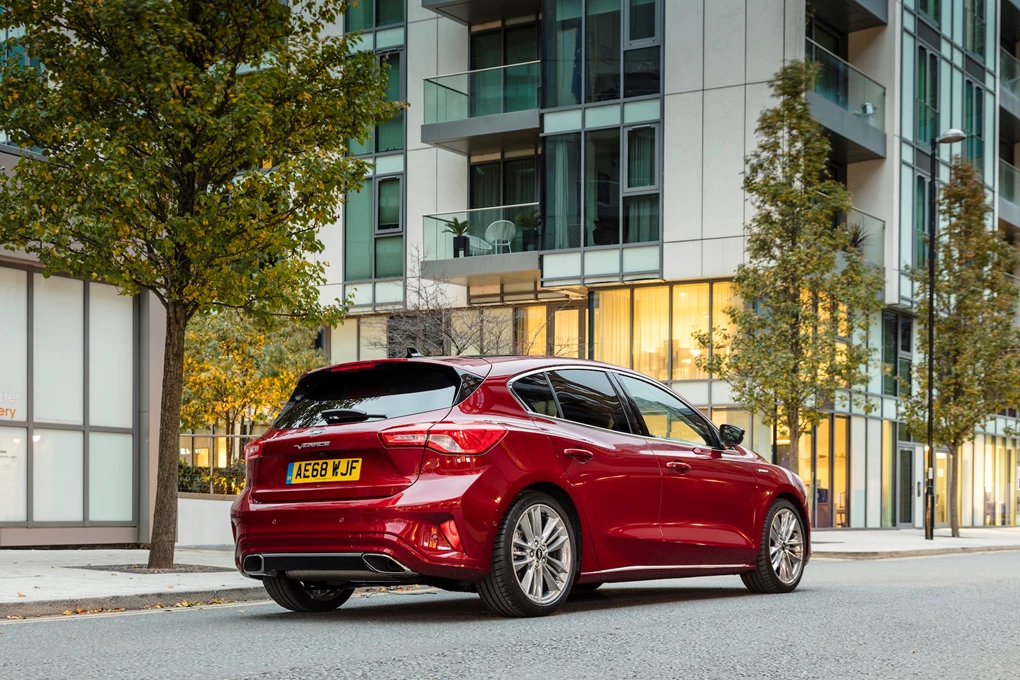 See Available Focus Vignale deals
The Vignale name comes from an Italian coachbuilder founded in the 1940s, which Ford purchased in 1973 and subsequently did little with until 2015.
Vignale was always about being the best of the best, with stunning glamorous styling and low-volume production runs to maintain exclusivity. That spirit is something Ford aims to abide by with the Focus Vignale.
While it's essentially a trim level, a fair amount is done to differentiate it from the rest of the range. Highlights include bright 18-inch alloy wheels, a sparkling chrome grille and bespoke colour options. The interior also benefits from generous luxury touches, with the full-leather upholstery feeling particularly upmarket.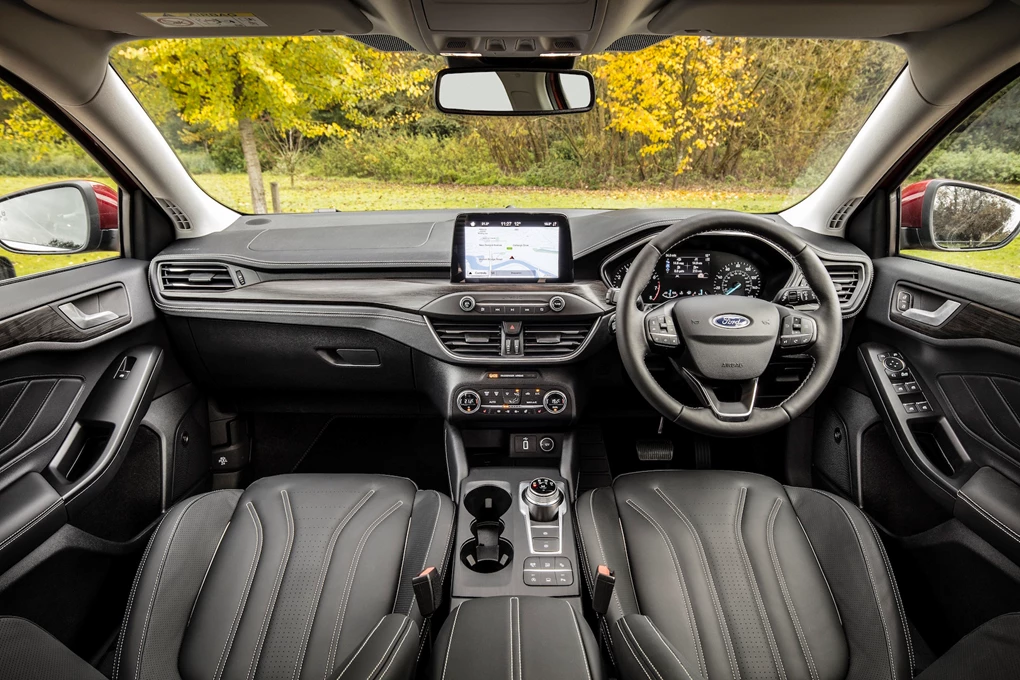 The kit levels on the Focus Vignale are seriously impressive – eclipsing the other two cars here. Equipment includes a head-up display, a B&O sound system and a heated steering wheel, all fitted as standard.
But there are elements that fall short of feeling truly 'premium' – the large touchscreen, for example. While being perfectly fine and easy to use, it is just not as intuitive as the systems found in the Audi and BMW.
BMW 1 Series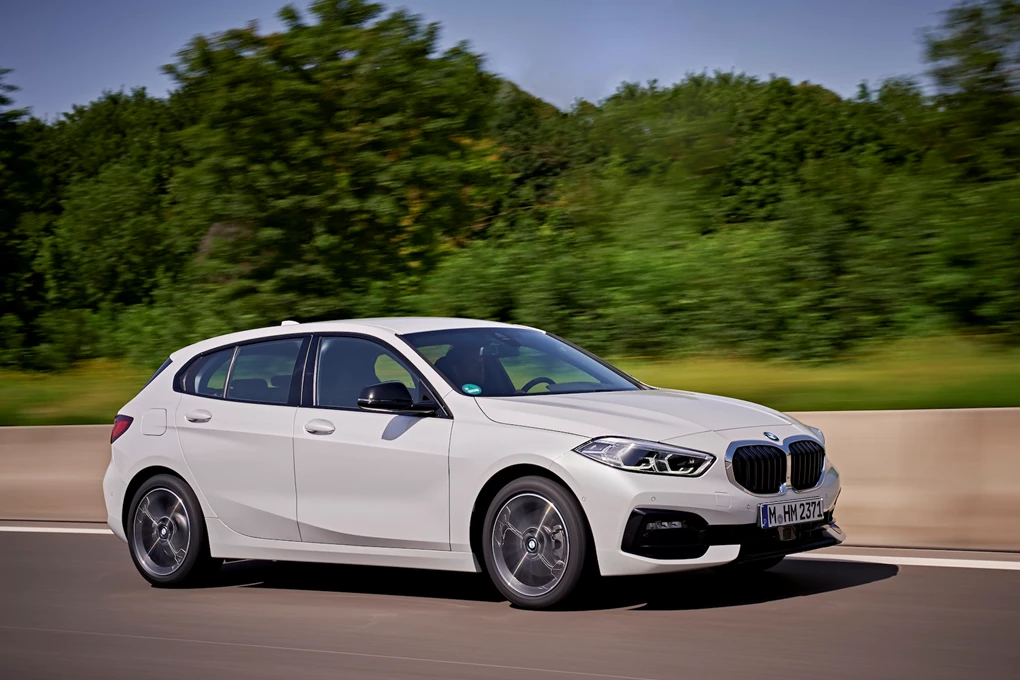 See Available 1 Series deals
BMW's all-new 1 Series takes a big leap forward compared to the last model, particularly when it comes to efficiency and practicality. Both of those factors are key in a family car, which is what many 1 Series models will be used as.
The latest 1 Series also ditches rear-wheel drive in favour of front-wheel drive, which brings it on par with the Focus and A3. We've tried it in 148bhp, 2.0-litre diesel 118d form, and it delivers a good mix of efficiency and performance; it feels a step ahead of the Focus in that regard.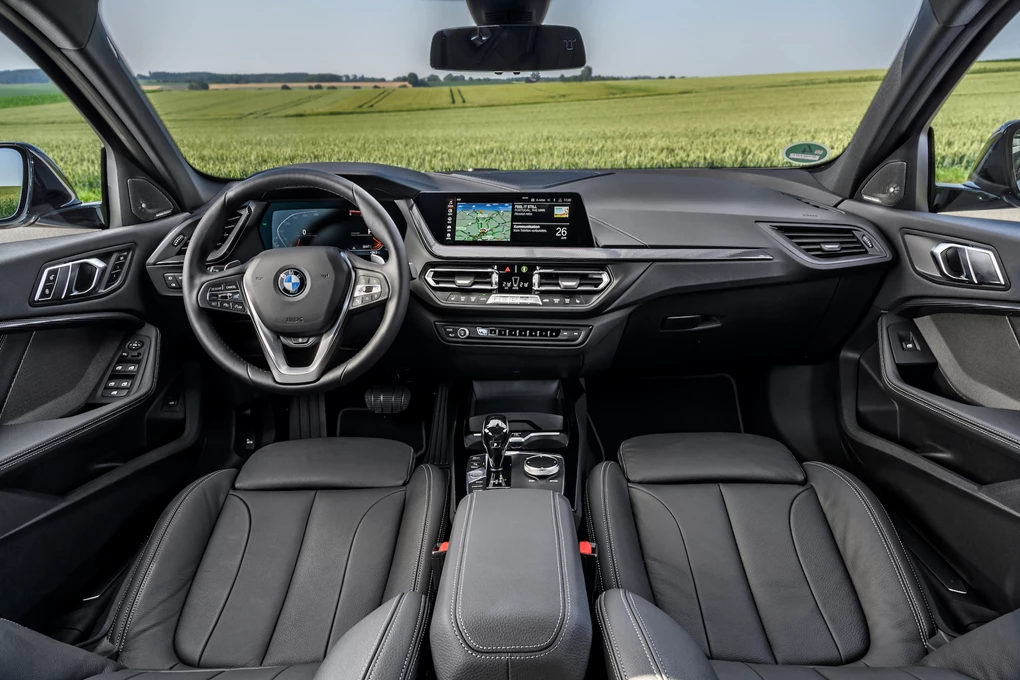 With that said, overall, the Focus and 1 Series feel like a fairly even match behind the wheel, with both cars being benchmarks in their class for driving pleasure. Both offer well-weighted steering, minimal body roll and a well-controlled suspension setup.
BMW has added to the standard equipment offering for the 1 Series, now including LED headlights, an 8.8-inch touchscreen and front and rear parking sensors. While it can't match the offering from Ford, it still delivers supreme levels of kit.
Audi A3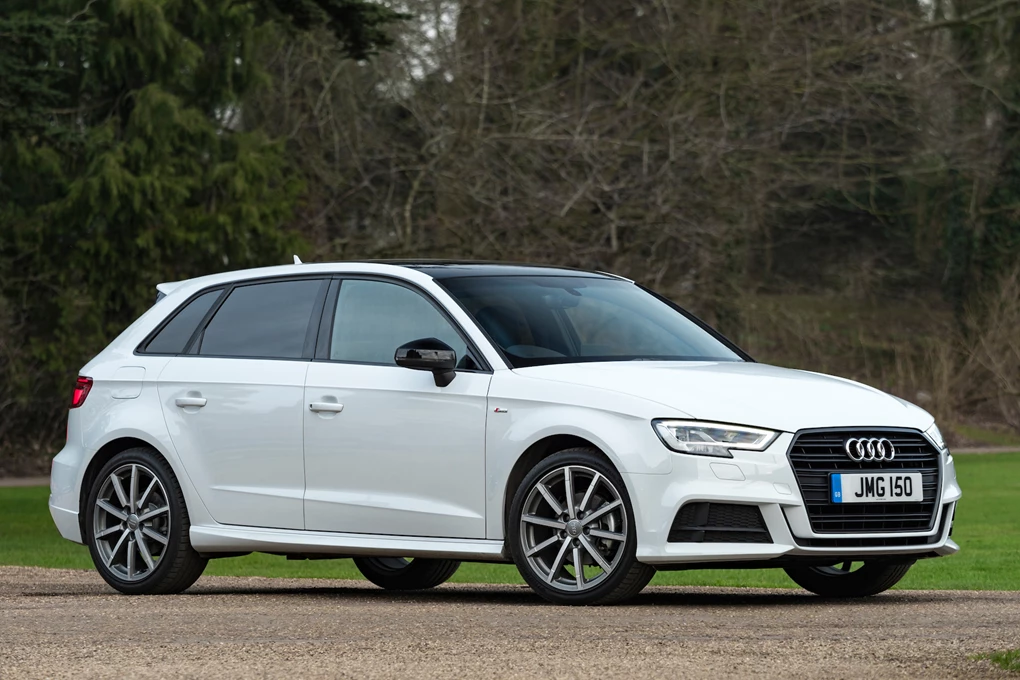 See Available A3 Deals
Despite the Audi A3 approaching the end of its product lifetime, with an all-new model due to be revealed by the end of 2019, it remains an excellent hatchback.
Its stand-out feature is undoubtedly the cabin, which has a superb, fuss-free layout with high-quality materials used throughout – even more so than the other two cars here. The touchscreen itself is starting to feel its age, and lacks the connectivity options of fresher-faced models such as the Focus and 1 Series.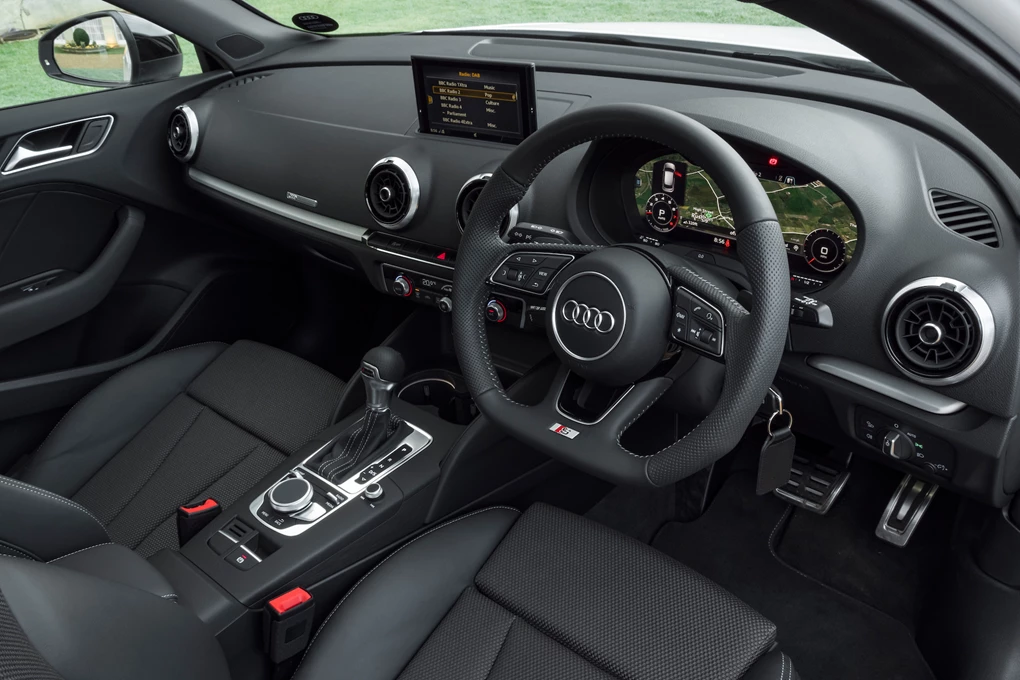 As with the other two cars here, the engine and trim choice remains plentiful. The A3 also boasts the added bonus of being offered as a convertible and saloon, alongside the five-door hatchback; this is a choice not offered by rival cars.
But despite the A3's premium feel, it feels quite expensive for what is an older model, lacking the technology of the other two cars here, and not coming quite as well-equipped out of the box.
Verdict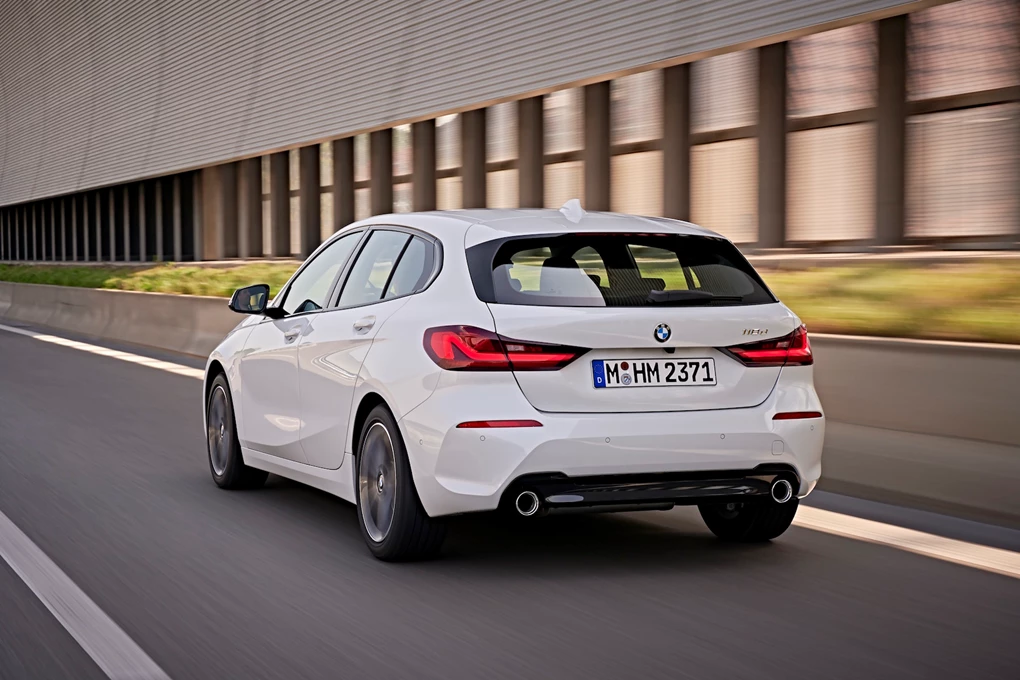 These three cars are all superb in their own right – each offering practicality, great interiors and plenty of options for buyers hunting down their next premium car.
Let's start with the A3, which is remarkable in still feeling like it has the best interior seven years after being launched. But, it is starting to show its age when it comes to styling and technology – issues that will surely be fixed when the all-new model launches.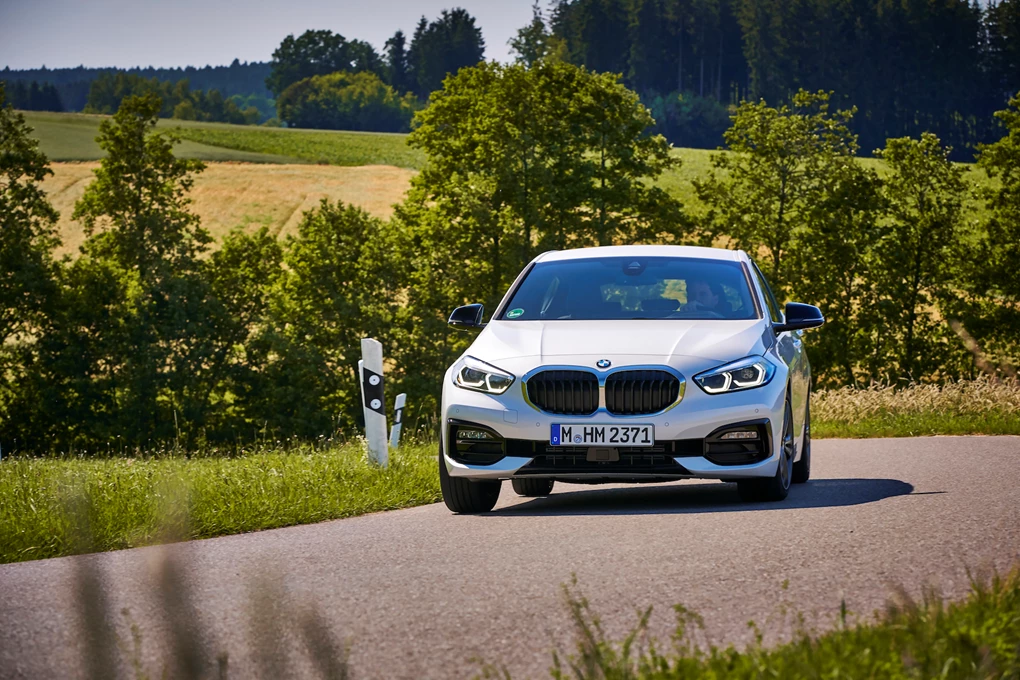 The Focus Vignale therefore ranks above it with its lengthy standard equipment list, affordable pricing and superb driving experience. However, the Focus is a car that feels best lower down the trim levels, as it has a tough act on its hands beating BMW's all-new 1 Series.
It's the BMW that claims the crown, then – its superb interior, involving drive and surprising value for money make it the winning choice in a remarkably hard-fought battle.