Ford has brought together one of its classic police estate cars with its latest Mondeo Hybrid to mark 60 years since Britain's first motorway opened.
The first stretch of the 70mph road ran through Hertfordshire, Bedfordshire and Northamptonshire, with the police forces deciding on a converted Ford Zephyr Estate as their car of choice for high-speed pursuits.
And amazingly, Ford's heritage collection has the only surviving example left. Therefore, a perfect opportunity to celebrate 60 years of British motorways by bringing together the '50s police car and the latest example of Ford's petrol-electric Mondeo Hybrid Estate.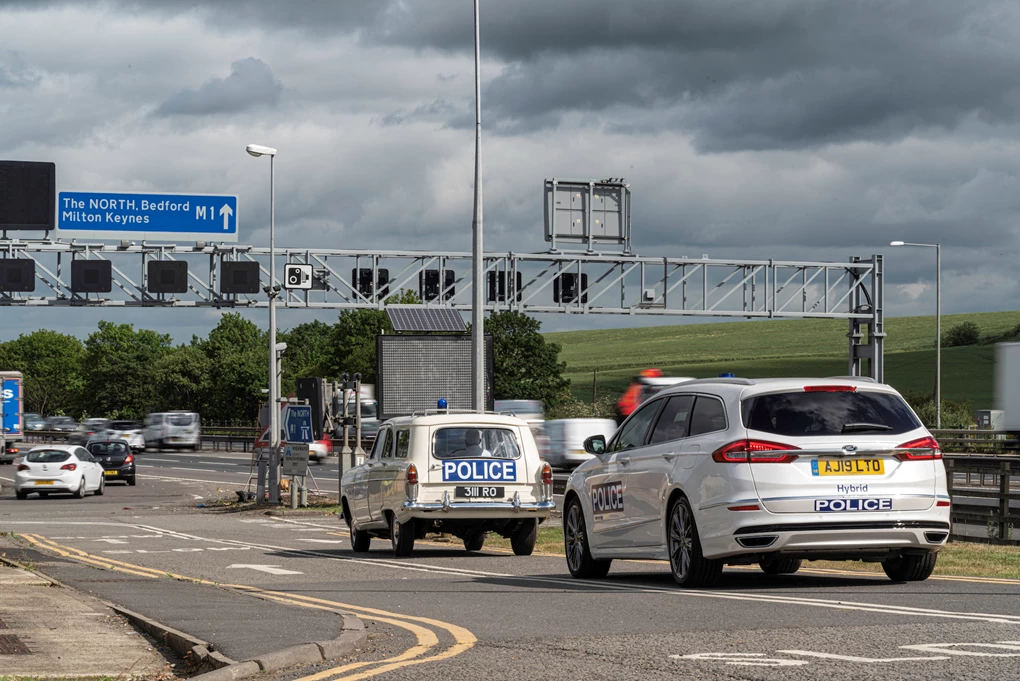 While the Mondeo Hybrid pictured isn't a converted police car – rather it has had some police stickers put on for these pictures – it does showcase how far cars have come in six decades. Highways England were keen to point out how the motorways have altered in that time to become safer and more advanced.
Chris Smith, Highways England assistant safety coordinator for the East of England, said: "Cars have changed beyond recognition in the last 60 years, and the motorways they drive on have too. Our first motorways had no speed limit, no safety barriers and many cars, which were not designed for motorway speeds, ended up on the hard shoulder.
"Today's motorways are packed with technology to help people on their journeys, with variable speed limits to help smooth out stop-start traffic and signs and signals to warn drivers about changing conditions on the road ahead.
Find Mondeo Prices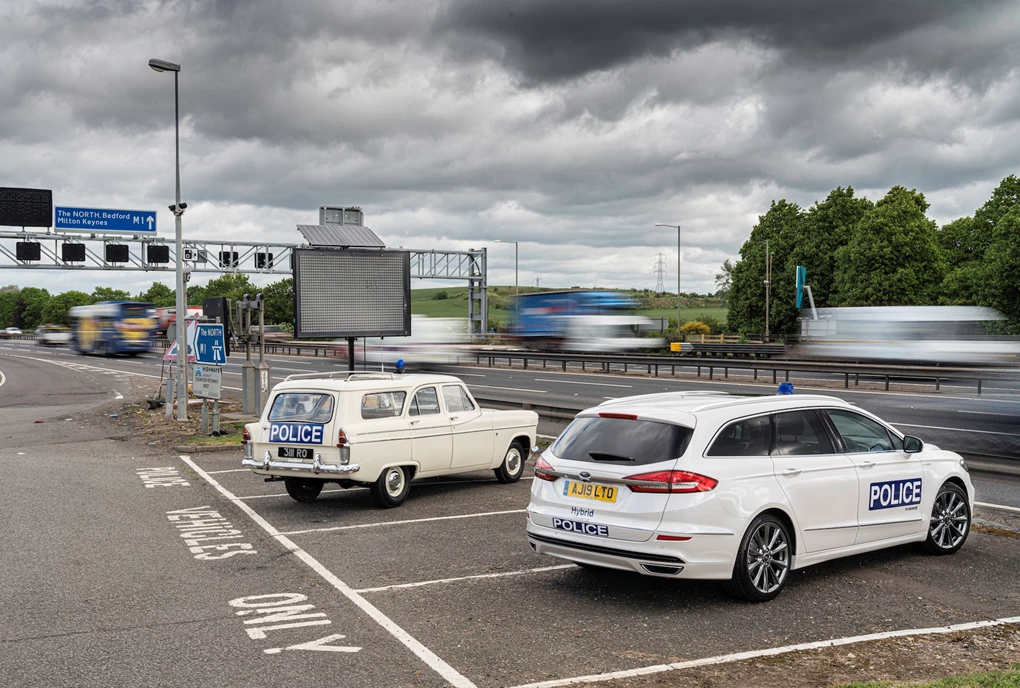 "Just as cars have changed over these past 60 years, we're continuing to improve the motorway network to keep journeys smooth and safe for the millions of drivers who depend on them every day."
Ford's fuel-efficient Mondeo Hybrid is on sale now, with prices starting from £28,030 for the four-door saloon and £29,450 for the more practical estate variant.