Demand for the Ford Focus RS in Britain is so strong Ford is reportedly looking to increase the UK allocation by an extra 1,000 units.
The initial UK quota, believed to be about 4,000 units, is already sold out. The waiting list for the Focus RS is at least eight months, but some dealers are reportedly telling people who've ordered the hot hatch to expect a waiting time of 12-14 months.
However, due to the unprecedented UK demand for the Focus RS, Ford may be considering taking an extra 1,000 units from European countries where the RS isn't as in demand. The plant in Cologne where the Focus RS is built is already at full capacity.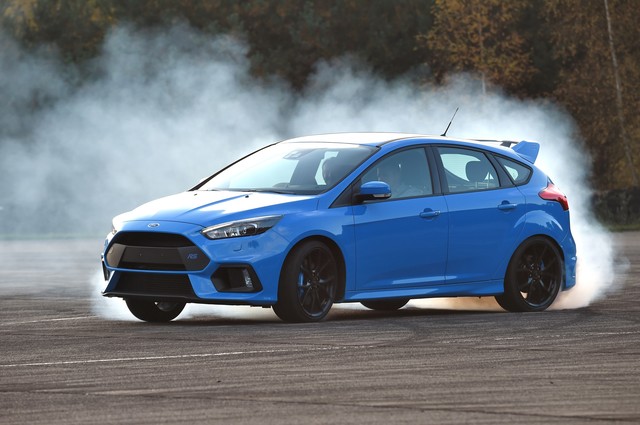 Ford says customers are still currently able to place an order for the hot hatch.
Could we get a hotter Focus RS500?
In other recent Focus RS news, a report from Australia's Motor magazine claims Ford has begun work on an even more hardcore version of its latest Focus RS, called the RS500.
But, the report does add that the Ford hot hatch's output 345bhp is virtually the maximum that can be extracted from the car's 2.3-litre turbocharged petrol engine.
In order to boost the performance of the RS500, the car will be made significantly lighter than the standard RS model, through the use of extra lightweight components. Carbon fibre brakes, carbon fibre-reinforced plastic body work and a stripped-out interior are just some of the changes Ford could make for its RS500.