Ford has shown off a new police version of its electric Mustang Mach-E electric SUV in its full blue light livery. 
Though Ford's first bespoke EV has only been on sale for a few months, it's already caught the attention of seven police forces, which have either tested or have requested to try the vehicle.
While Ford says the model is currently a 'concept car', it's expected to become readily available to police forces if feedback is positive.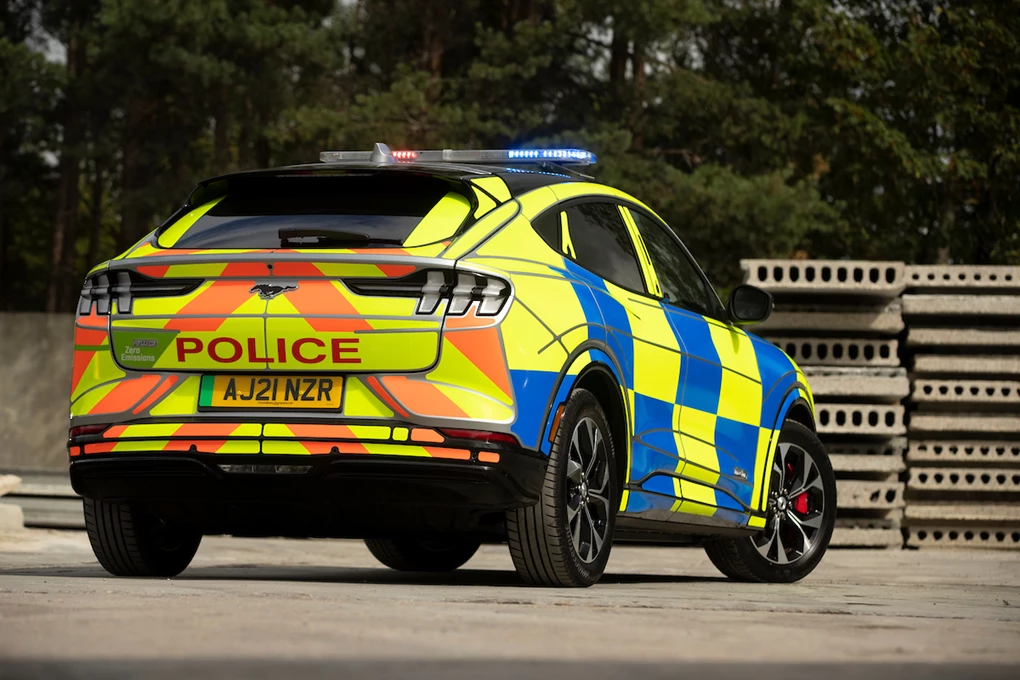 Currently on display at the Emergency Services Show – held at the NEC in Birmingham – the model is a Standard Range all-wheel-drive car,  though Ford says it plans to offer Extended Range versions too. These are the ones capable of a stand-out claimed 379-mile electric range. 
The conversion was carried out by Ford's long-term partner Safeguard SVP, based in Essex, with additional equipment fitted to the car including its obvious blue lights, sires and other high-end equipment. This is all powered by the Mach-E's 12V power system, and therefore doesn't impact the Mach-E's electric range. 
Ford says the model has already been appraised by the Metropolitan Police Force, with Sussex, Surrey, South Wales, Dyfed Powys, Devon and Cornwall and Police Scotland Forces next in line to try the vehicle.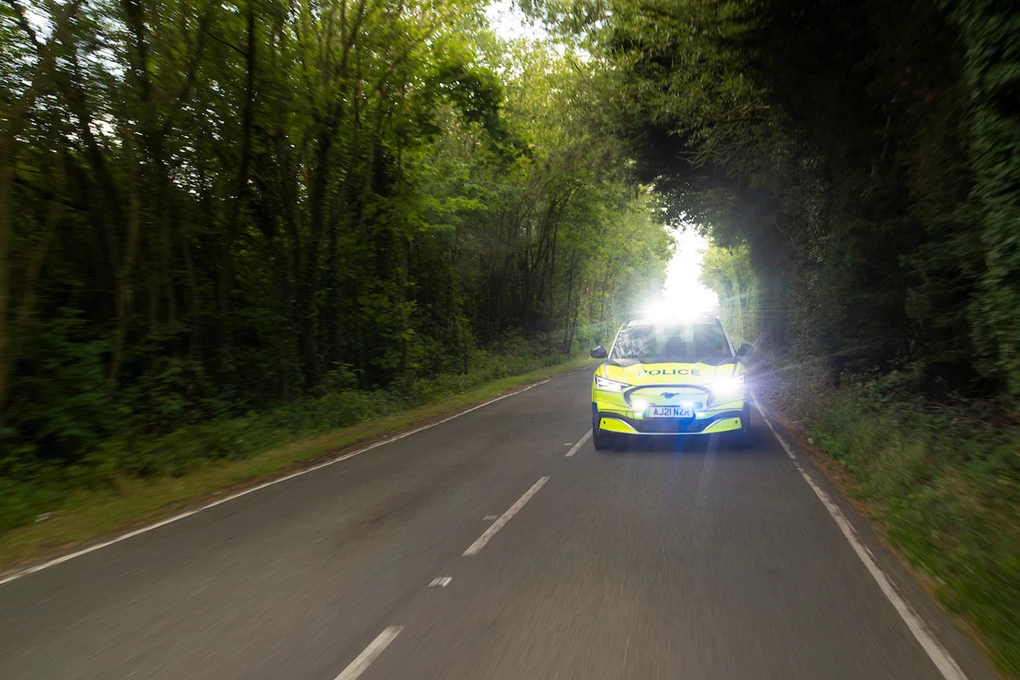 The model would continue Ford's long-running partnership with UK police forces, with models such as the Focus, Kuga and Transit all widely used by blue light fleets.
Enquire on a new Ford Mustang Mach-E