After the government announced plans to get autonomous cars on UK roads by 2021, it's all the more important for brands to get the technology and support network in the right place beforehand.
To help with the communication between autonomous vehicles and pedestrians, Ford has been testing a coloured light system that would indicate what the vehicle plans on doing next.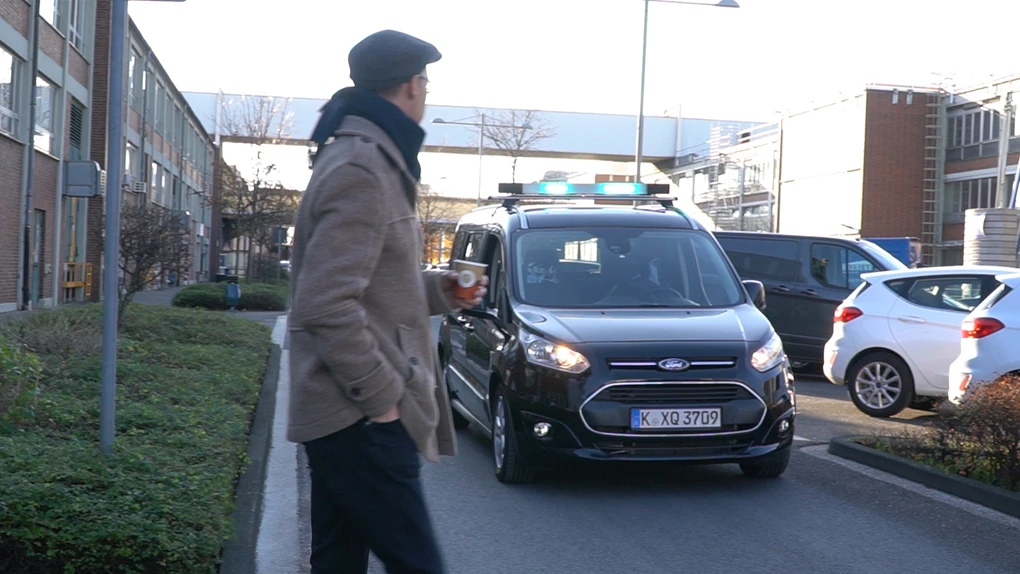 See Available Ford deals
Much like the Jaguar Land Rover system that has been tested as part of the UK Autodrive project, this Ford setup uses a light bar above the windscreen that flashes white, purple or turquoise to indicate whether the car is driving normally, accelerating or braking.
With experiments taking place in the US, Ford has teamed up with the Chemnitz University of Technology in Germany to expand the testing parameters by adding purple and turquoise to the system.
The Transit Connect they used, however, wasn't autonomous itself, so Ford dressed a person up as the front driver seat to gauge a more accurate response from pedestrians and other road users when testing the system.
Thorsten Warwel, Ford of Europe core lighting manager, said: "Fundamentally, people need to trust autonomous vehicles and developing one universal visual means of communication is a key to that.
"Turning someone into a 'Human Car Seat' was one of those ideas when there was a bit of a pause and then the realisation that this was absolutely the best and most effective way of finding out what we needed to know."
Ford has also been testing the lights in different configurations and installed on different parts of the car to see what works best – but this current format with turquoise lighting appears to be the preferred option for the 1,600 people asked.