In partnership with wearable technology firm Ekso Bionics, Ford has introduced the EksoVest exoskeletal suit to help workers with the strain of building cars on the production line.
The wearable technology was tested at two of Ford's plants over the last year and has now been rolled out across the brand's 15 factories in seven countries.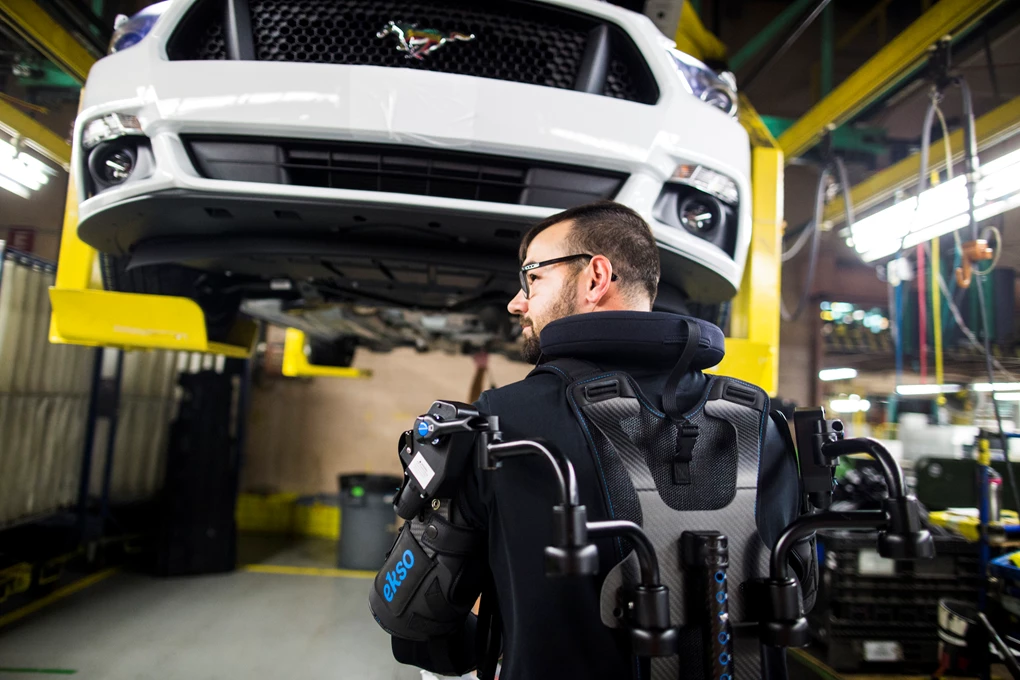 The EksoVest is used to support the arms of workers constantly reaching upwards to screw bolts into place using power tools while standing underneath the chassis.
Fitting workers ranging from 5ft2 up to 6ft4 in height, the exoskeleton can provide lifting assistance between 2.26kg and 6.8kg per arm, and according to those who have used it the suit is lightweight and doesn't disrupt movement.
Bruce Hettle, Ford group vice president for manufacturing and labour affairs, said: "Building vehicles is physically a tough job. We care about our employees and are trying to help them do their jobs with the least amount of wear and tear on their bodies possible."
Enquire Now on a new Ford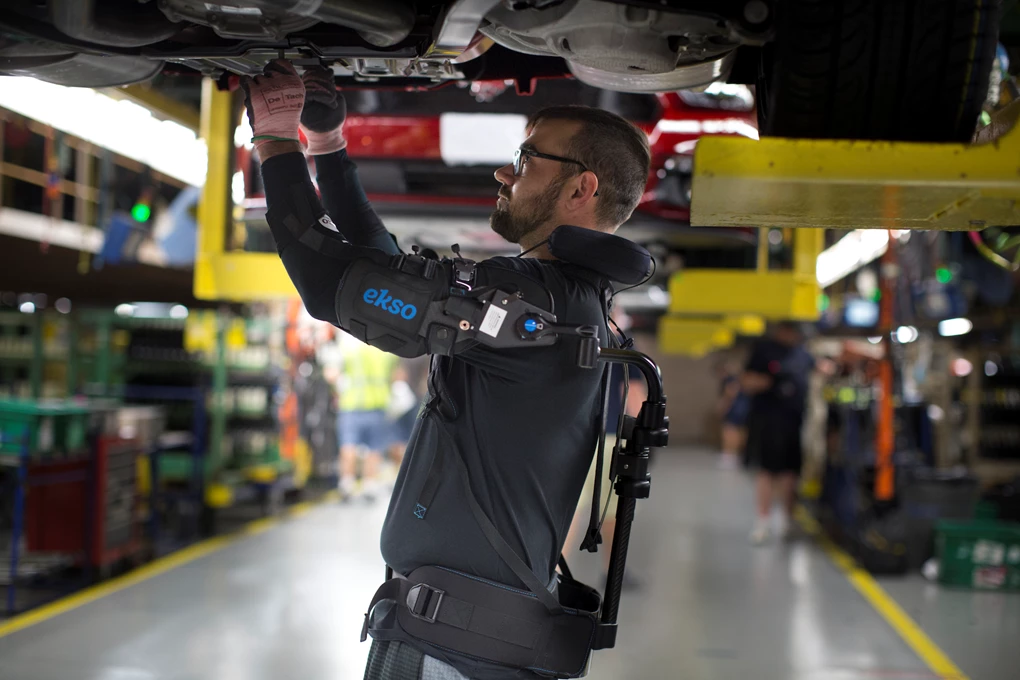 Jack Peurach, Ekso Bionics president and chief executive officer, said: "At Ekso, our mission is to augment human capability with wearable technology and robotics that help people rethink current physical limitations and achieve the remarkable.
"Advancing our collaboration with a global leader like Ford, represents a major step forward in achieving our mission as our EksoVest is deployed around the world to enhance the well-being of its work force."