Ford has teamed up with the NHS to convert one of its Transit vans into a mobile Covid-19 vaccination unit. 
Working with the NHS and partners across the Mid and South Essex Health and Care Partnership, the van will be used to bring mobile clinics to the most vulnerable who have been unable to attend traditional healthcare services previously. These include those experiencing homelessness, ethnically diverse communities, travelling communities and unregistered patients. 
The Transit will begin to travel this month, working with GP practises to help administer vaccines in areas with low uptake, aiming to get as many people vaccinated in the local community as possible.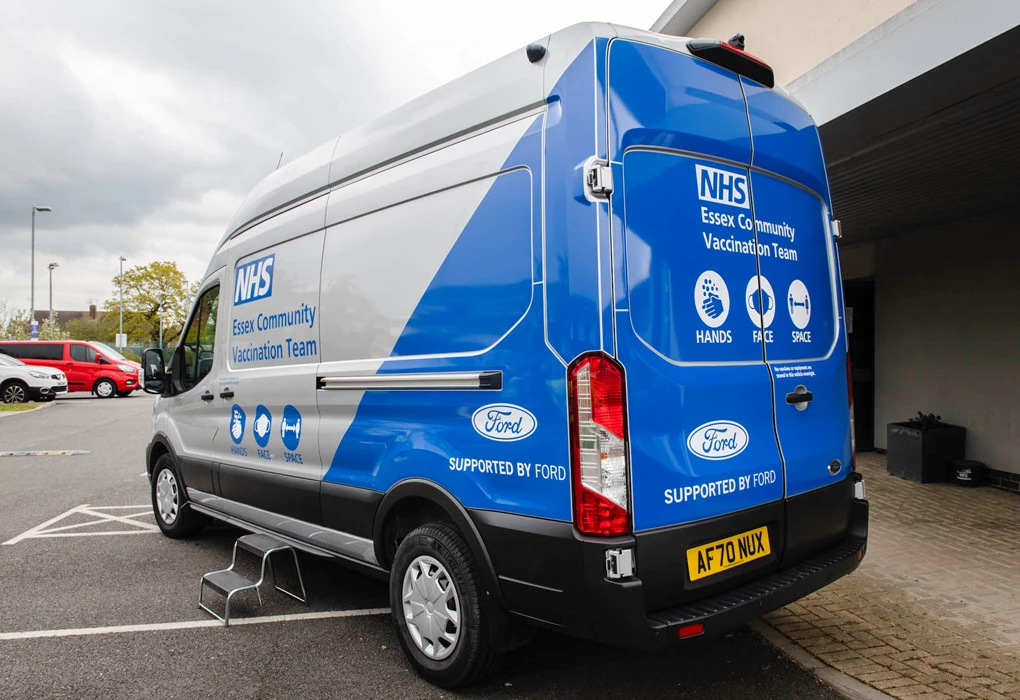 Converted by specialist vehicle builders Venari Group, the Transit features a medical grade refrigeration system to store vaccines, as well as in-built Wi-Fi and a collapsible chair to allow jabs to be administered.
Dr Smitesh Patel, clinical director at Benfleet Primary Care Network, Essex, said: "Our goal of giving everyone an equal opportunity to receive this essential vaccine is now in closer reach, owing to the additional support from our valued network of community leaders, Ford and Venari Group.
"This added mobility has meant the gap will be bridged for so many facing a struggle to visit their local vaccination centre. With this support, we enter an important chapter of our vaccine rollout with a renewed sense of hope and optimism."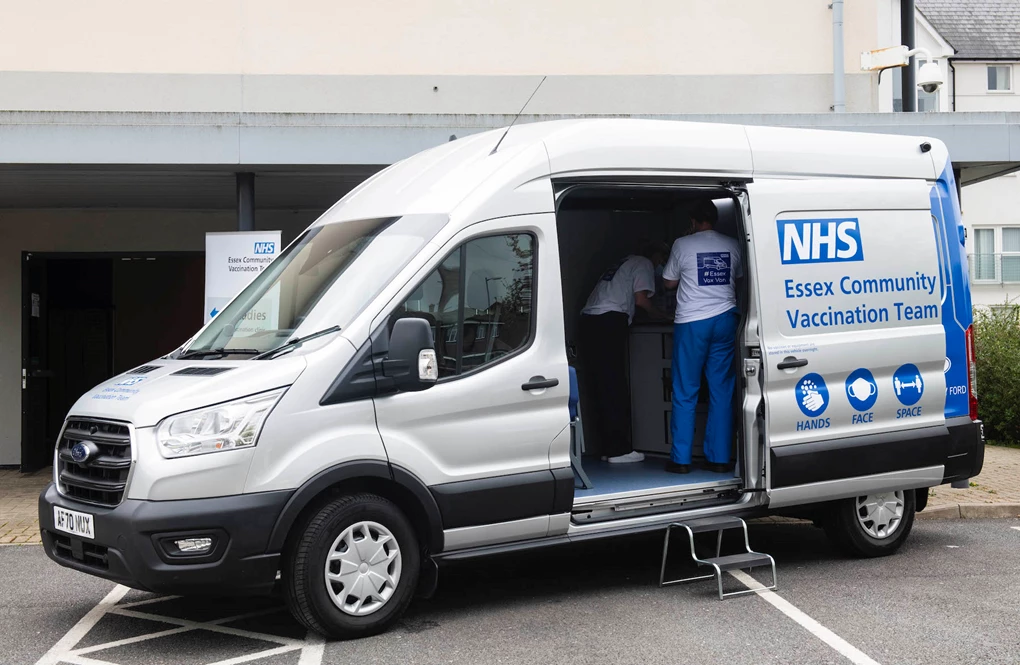 The programme will run as a trial initially, with the hope for more vehicles to be used in this way in the future.
Enquire on a new Ford Transit