Ford has unveiled the prototype Mach-E 1,400 – a model that aims to showcase just how much performance can be produced from an electric car. 
Based on the upcoming Mustang Mach-E, which is set to arrive at the start of 2021 as Ford's first bespoke EV, Ford has packed this one-off race car with seven electric motors, which produce a monstrous 1,400bhp. 
That's five more than the standard Mustang Mach-E, with three being on the front differential and four attached to the rear.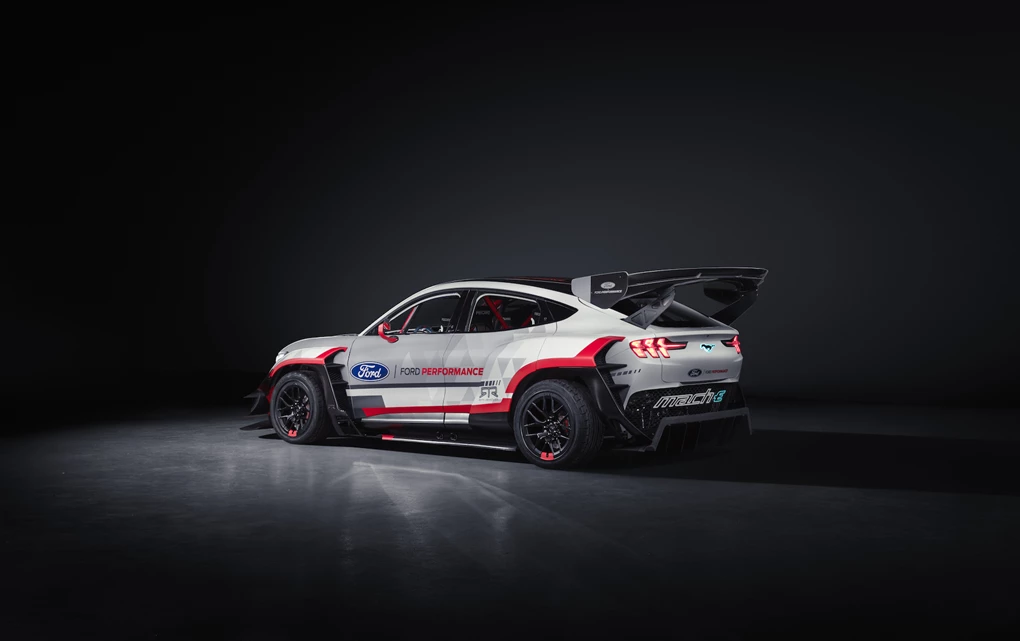 Developed in partnership with RTR Vehicles, which Ford has worked with on several other projects, this prototype took more than 10,000 hours to produce.
Alongside the powertrain changes, Ford worked on the model's aerodynamics by fitting large cooling ducts, a huge front splitter, dive planes and a massive rear wing. 
Ford says the chassis and powertrain has been developed to experiment with different layouts and drive modes, and it can be reconfigured depending on whether it's being used as a drift or track car.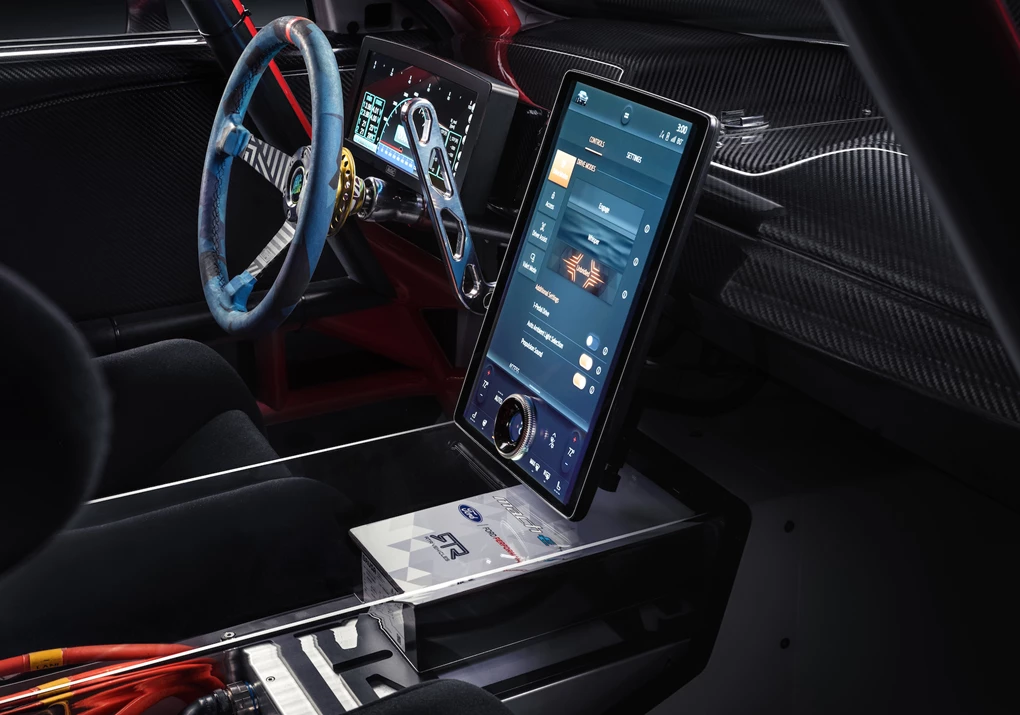 Ron Heiser, chief programme engineer, Mustang Mach-E, said: "Now is the perfect time to leverage electric technology, learn from it, and apply it to our portfolio. Mustang Mach-E is going to be fun to drive, just like every other Mustang before it, but Mustang Mach-E 1400 is completely insane, thanks to the efforts of Ford Performance and RTR."
While no production model is likely, it could hint at future more powerful Mach-E derivatives, with Ford saying that it will make its debut at NASCAR race shortly.
Enquire on a new Ford