Like it or not, there's no getting away from the fact that fully-electric cars are growing rapidly in presence within the mainstream car industry.
You only have to look at recent data for new car sales in Britain for indication of this. In nine months of 2016, the year-to-date sales for new alternative fuel vehicles (AFVs) in the UK is recorded at 69,962. That's a 24.3 per cent increase compared to nine months of last year.
The majority of Britain's AFV market is filled not just by hybrids, but fully-electric cars like the Nissan LEAF, BMW i3 and Renault ZOE.
But another area which is now really showing how much closer electric cars are to dominating everyday life in the future is motorsport. More specifically through Formula E.
Your typical car buyer doesn't own a racing car obviously, but who makes these and what technology they have has greatly influenced parts of the car industry for decades.
A new season of the all-electric Formula E series is about to get under way and while this will be only the third ever running of the championship, there's signs it's growing significantly in stature.
What's noteworthy when reading news about the sport in recent months is how many major manufacturers are now involved (to some extent) in Formula E.
The wave of manufacturers joining Formula E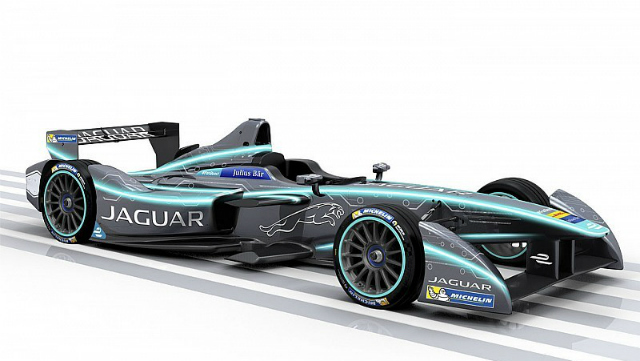 Formula E could already count both Renault and the Citroen-owned DS brands as manufacturers with significant presence in the championship.
Other car makers involved during the new 2016-17 season will include Mahindra, Venturi, Faraday Future and NextEV. These names have no real presence right now here in Britain, but bigger names are joining the cast list now or in the future.
Audi, which has previously sponsored the ABT team, is stepping up its own involvement this season by providing more financial and technical support for the same team. This is being done in preparation for a full factory team from Audi that'll enter the 2017-18 season.
BMW is also getting involved in Formula E this season, by partnering with the existing Andretti team. Like Audi, this company is believed to be organising its own factory team for future seasons.
Then there is Jaguar, which has already set up its own factory team and is making its debut for the 2016-17 season.
Recently, Mercedes-Benz confirmed it had taken an option that could see the manufacturer join Formula E from the 2018-19 season, when the sport expands entries to a maximum 12 teams.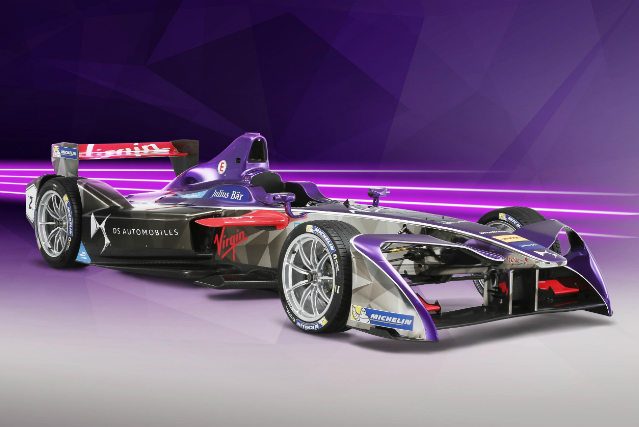 Mercedes has recently dominated Formula 1 races, but the boss of the brand's motorsport division, Toto Wolff, tellingly said: "Electrification will play a major role in the future of the automotive industry,
"This will make Formula E very relevant in the future".
What Wolff says pretty much summarises the motivation all of these major manufacturers have for suddenly getting deeply involved in what is still a youthful motorsport category.
What do all of these manufacturers in Formula E mean for new car markets?
All of these developments should intrigue anyone interested in the car industry, because motor sport shapes the products of many manufacturers.
A car manufacturer usually has two main goals when it partakes in a motorsport. One is to improve its image so it can sell more cars, and the other is to develop new technology which can eventually be trickled down to its road cars.
These big car companies now all involved in Formula E are not just looking to win. It's reasonable to conclude that they also aim to learn how they can improve the technology and appeal of any future electric production cars they launch within the next couple of decades.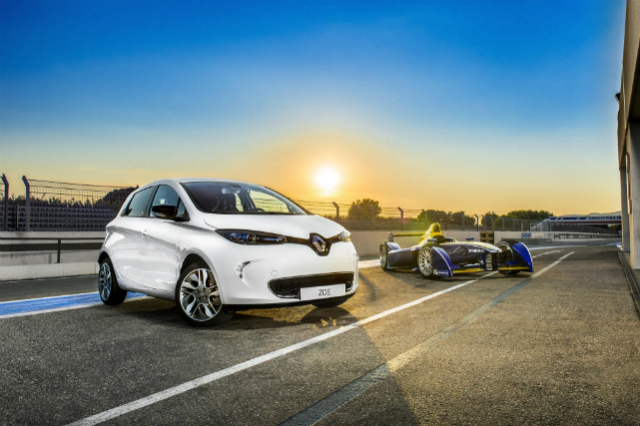 In recent years, the World Endurance Championship has been a hotbed for some of the biggest car companies in the world to develop new potent and efficient engine technology.
It's no coincidence that hybrid powertrains and small but powerful turbo engines became far more mainstream not long after such powertrains were used in Audi, Porsche and Toyota race cars that have appeared at Le Mans.
Now that it already has a few of the biggest premium car brands in the world, along with a couple of other popular European car brands and some upcoming EV markers, Formula E's future at least is looking strong.
What lessons could manufacturers learn while developing things like motors, batteries and energy recovery technology for their Formula E racers? Is there not actually much to expand on what has already been achieved with EVs? Or could the urge to beat racing rivals lead manufacturers to unlock far greater performance and travel range from electric powertrains?
It should be, if nothing else, intriguing to see just how much the influence of electric cars in mainstream markets develops, during this time period we are in now where so many manufacturers happen to be on the electric racing bandwagon.