The 2015 Frankfurt Motor Show offers plenty of intrigue with a diverse line-up of new cars and concepts set to attend like always.
Starting on September 15th, a huge number of manufacturers will be present in Frankfurt to show car buyers what could be on their driveways in the near future. A lot of cars that'll be displayed at this show will arrive in British showrooms in 2016 or, in some cases, before or beyond.
Here we round-up the most interesting new cars and concepts in attendance at this year's Frankfurt show, in alphabetical order.
Keep an eye on this page, as we'll be posting regular updates as the show progresses and more reveals are made.
Alfa Romeo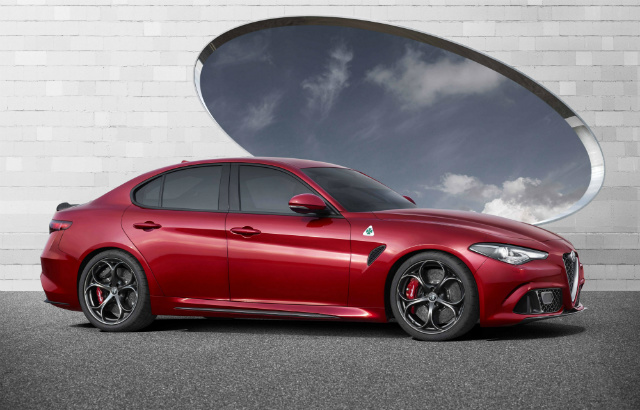 This year's Frankfurt Motor Show is set to feature the long-awaited Alfa Romeo Giulia saloon among the guest list. Set to launch in early 2016, the Giulia is Alfa's first compact executive saloon since 2011 and will rival the BMW 3 Series and Jaguar XE.
Rumours of a new Alfa saloon have been circulating for what feels like an eternity so expect the Giulia to attract lots of attention.
Audi
Featuring from Audi at this year's Frankfurt show will be the Audi A4 range, which has received a facelift. The changes, which include the manufacturer's latest grille design, keeps the veteran A4 appearing fresher next to other, much younger products in Audi's range.
Also set to be presented is an all-electric SUV concept called the QE-tron. Online reports suggest this could lead to an e-tron version of the Audi Q6 and the concept's powertrain and design are both reminiscent of the upcoming Tesla Model X.
Bentley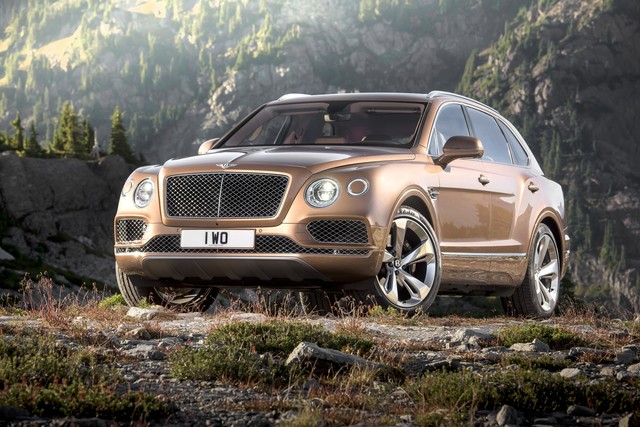 Bentley has revealed full details on engine, pricing and specifications for its much talked-about SUV, the Bentayga. Order books are already open and first deliveries are expected to take place early next year.
BMW
This year's Frankfurt show is undoubtedly going to be important and busy for BMW, since it's here they will present the facelifted 3 Series, the new 7 Series saloon and the new X1 crossover.
Bugatti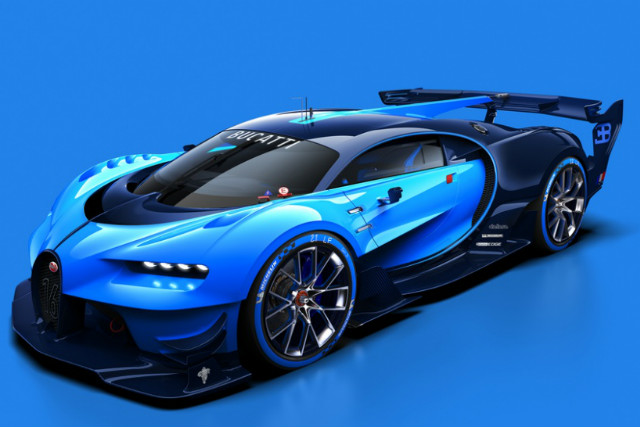 Bugatti's successor to the Veyron, the Chiron, won't be ready for its public bow until the 2016 Geneva Motor Show next March. But that won't stop the hypercar marker from bringing something dramatic and exclusive to Frankfurt.
Instead, Bugatti will present its Vision Gran Turismo concept in Germany. The stunning race car won't actually ever work in the real world but will be available to drive virtually via the PlayStation driving game Gran Turismo 6.
Citroen
Citroen are likely to turn many heads at Frankfurt this year with its unconventional Cactus M concept. Essentially a convertible version of the already eye-catching C4 Cactus, this concept features a waterproof interior and a lashing system for carrying two surfboards.
Also, the Aircross SUV concept, previously seen at the Shanghai Motor Show, will make its European debut in Frankfurt.
DS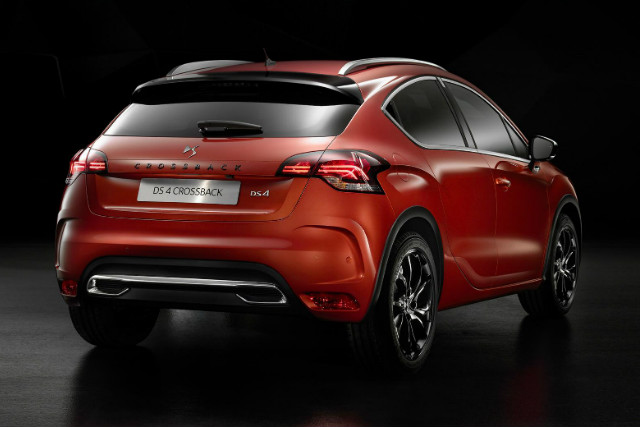 The facelifted DS 4 premium hatchback will attend the Frankfurt show this year, looking to lure potential customers away from the likes of the Audi A3 and BMW 1 Series. Alongside that is an all-new crossover-inspired derivative called the DS 4 Crossback.
Ferrari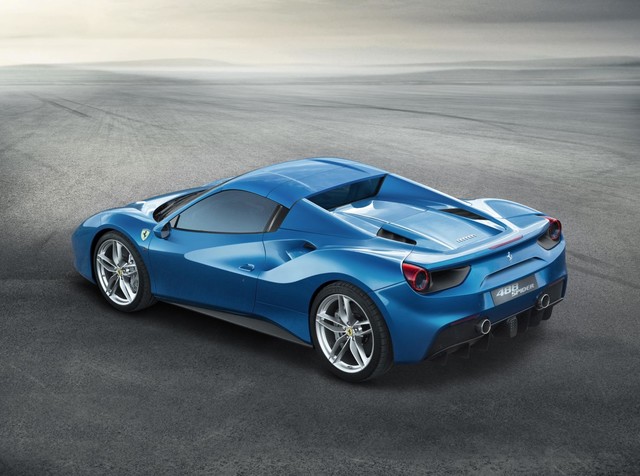 The Ferrari 488 Spider is making its public debut in Frankfurt this month and is bound to attract a huge crowd. With 660bhp available from its 4.0-litre turbocharged V8, this is the most powerful mid-engined convertible Ferrari has ever produced.
Fiat
The updated Fiat 500 and 500C will be guests of this year's Frankfurt Motor Show. We've already test driven these cars and you can read our review of the latest 500 now, as well as our 500C launch report.
Ford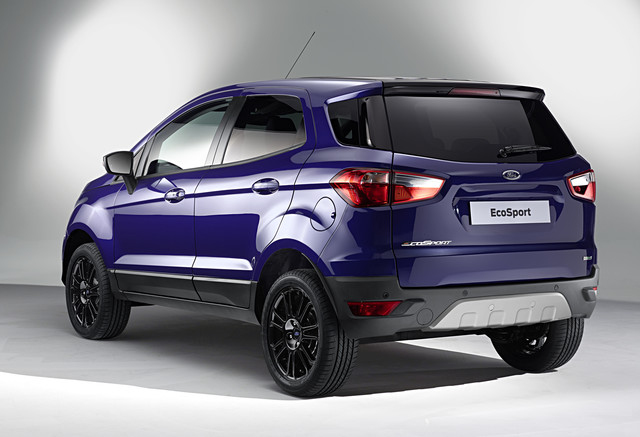 The new Ford Edge large SUV will appear in European specification at the Frankfurt show this year alongside the updated EcoSport crossover. Both models are anticipated to launch towards the end of this year.
Hyundai
At this year's Frankfurt show, Hyundai has revealed the updated Santa Fe SUV for the first time.
Joining the Santa Fe is a curious crossover-inspired version of the i20 supermini, called the i20 Active. It features tougher, off-road-inspired styling.
Also marking its public debut is Hyundai's first ever performance sub-brand, dubbed Hyundai N. It ambitiously targets the likes of Mercedes' AMG and BMW's M brands.
Infiniti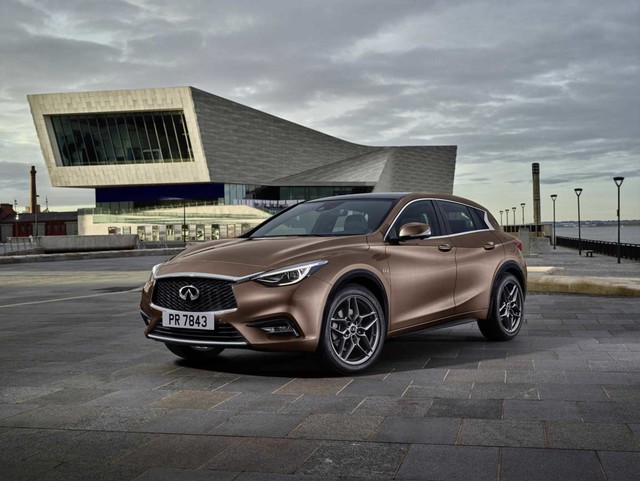 Infiniti will be determined to make a very good impression when it hands its all-new Q30 its public debut in Frankfurt. It is based on the same platform used to make the Mercedes A-Class, and the Q30 will contend with that premium hatchback as well as the BMW 1 Series and Audi A3.
The Q30 will be British-built at a production plant in Sunderland run by the Infiniti brand's owner Nissan.
Jaguar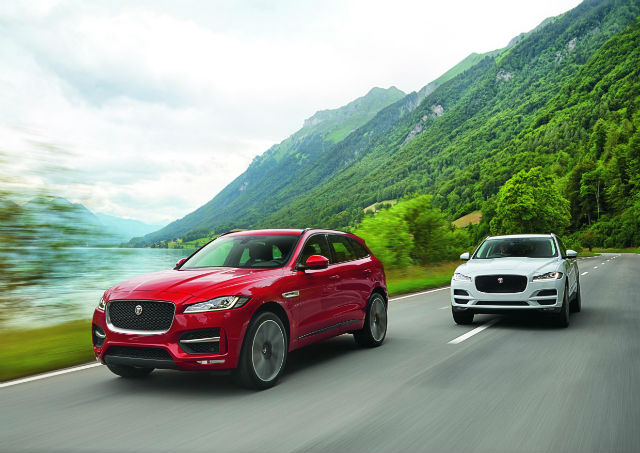 Two years after revealing a concept for a premium crossover to the public (called the C-X17), Jaguar has finally fully revealed the production version at Frankfurt this year. Named the F-PACE, it will aim to beat the likes of the Audi Q5 and Porsche Macan, as well as other upcoming crossovers coming from the likes of Bentley.
Following the positive reception for the F-TYPE, XE and new XF, expectations couldn't be set much higher for the Jaguar F-PACE.
Kia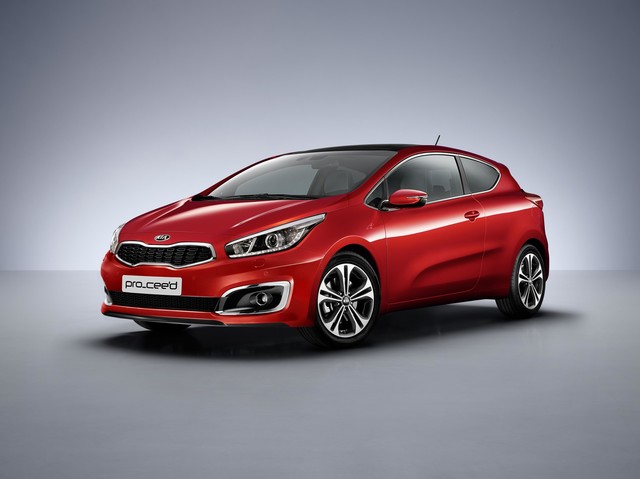 This year's Frankfurt show is a particularly busy one for Kia. The South Korean manufacturer is using the event to publicly debut the all-new Sportage crossover, the facelifted Cee'd range and the all-new Optima saloon. All look set to arrive to markets during either the final quarter of this year or during 2016.
Lamborghini
The big motor shows in Europe often attract at least one new Lamborghini model and this year in Frankfurt is no exception. This time around, the Italian manufacturer is debuting a limited-edition convertible version of the Aventador called the Superveloce Roadster, boasting 740bhp from a naturally aspirated V12. Only 500 of these will be built, each with an estimated price of around £325,000.
Mazda
Mazda will present a concept called the Koeru at Frankfurt this year. Besides a sketch image, little has been revealed in advance about this car. However, the image indicates this is another new crossover. It is rumoured to be larger than Mazda's CX-3 and CX-5, and the production version could be called the CX-6.
Mercedes-Benz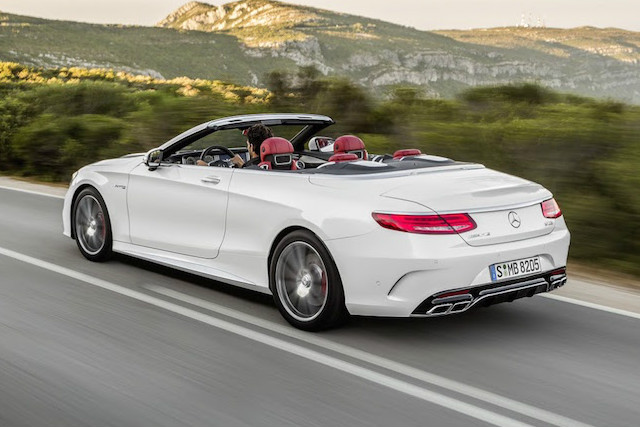 Mercedes will hand the new C-Class Coupe its public debut before it goes on sale this December. If that doesn't sound luxurious enough for you, this year's Frankfurt show will also see the new S-Class Cabriolet in attendance.
MINI
A new-generation MINI Clubman will be present at Frankfurt this year, showcasing its four side doors layout. This will probably be less controversial than the rear opening door for driver's side only layout used for the previous Clubman, but the barn door-style opening boot doors remain.
Nissan
Nissan will use this year's Frankfurt Motor Show to debut its new Navara pick-up truck and a new crossover concept as well. The latter is called the Nissan Gripz and it's said to be inspired by the manufacturer's 240Z desert racers.
Peugeot
Besides showing cars seen before at earlier shows (the 308 GTi and 308 Hybrid R concept), Peugeot will also debut another concept called the Fractal – a futuristic-looking coupe with a lot of sharp-looking edges to its sign.
Porsche
The facelifted Porsche 911, which has now gone turbocharged across the whole line-up, will make its public bow in Frankfurt.
Renault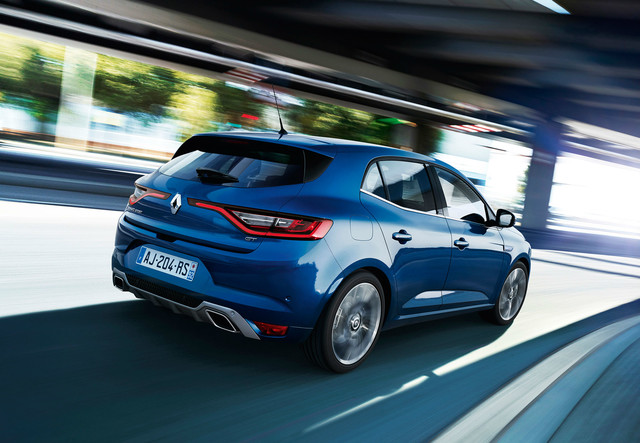 Frankfurt this year marks the public debut of the new Renault Megane hatchback, which features a strikingly aggressive design complete with intricate headlights and very wide taillights.
Rolls-Royce
Rolls-Royce will introduce what it describes as "the quietest open top car ever made". It's called the Dawn and is based on the Wraith, but a lot has been changed besides the swap to a fabric-folding roof.
SEAT
Hot hatches is the theme for SEAT in Frankfurt this year, as the Spanish car brand will present the facelifted Ibiza Cupra and the new Leon Cupra 290 boasting 286bhp.
Also debuting is a new concept called the Leon Cross Sport Show Car, although SEAT has barely revealed any sort of details about this particular model.
Smart
This year's Frankfurt show will see the new Smart Fortwo Cabrio make its public bow before orders open this year November. The Cabrio will slot in alongside the already-on-sale Fortwo Coupe.
Suzuki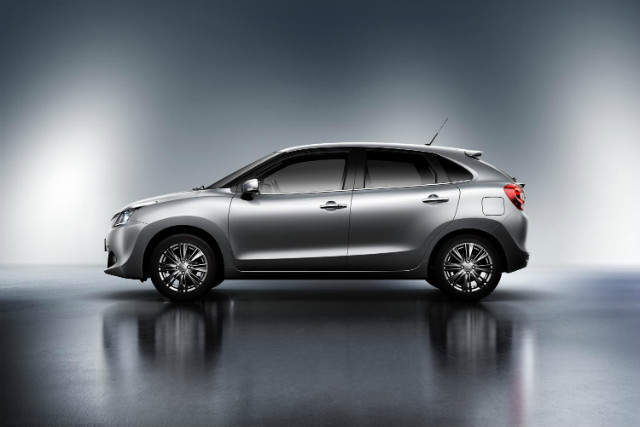 Suzuki has decided to revive the Baleno name for an all-new supermini, which will make its public debut in Frankfurt. It will reportedly go on sale in summer 2016.
Toyota
Toyota has revealed a new-generation Toyota Prius, featuring some radical styling changes which are likely to split opinion. Toyota also says that its new Prius hybrid will achieve a big leap in performance and also improve its handling, stability and practicality.
Vauxhall
The new-generation Vauxhall Astra hatchback will finally appear in the metal during this month's Frankfurt Motor Show. Also making its public debut in Frankfurt is the estate version of the new Astra, the Sports Tourer, which is now much lighter and more spacious within.
Because the show is outside of Britain, however, the new Astra will wear an Opel badge for this event.
Alongside the Astra models, Vauxhall will also debut an unorthodox concept based on the Vivaro Crew Cab van called the Vivaro Surf. This is designed mainly for outdoor sports enthusiasts and caters to those who want to transport things like surfboards, skis or bikes.
Volkswagen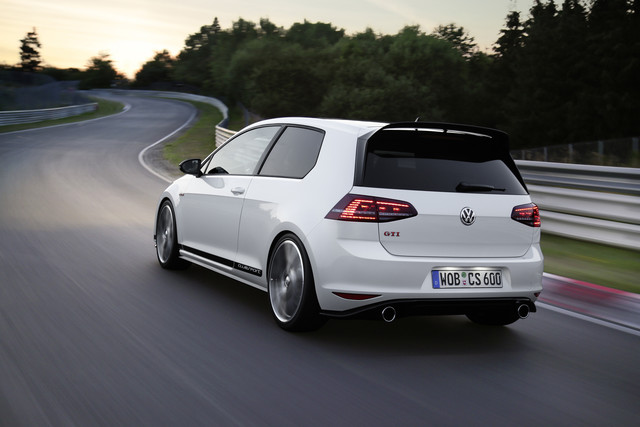 To celebrate the 40th anniversary of its iconic GTI, Volkswagen has created a new hardcore version of its Golf hatchback called the GTI Clubsport. Boasting 286bhp, the Clubsport marks its public debut at the Frankfurt Motor Show and is expected to launch early next year.
Also debuting at Frankfurt is the second-generation Tiguan. A few different versions of the compact SUV have been brought to the motor show, including a 'classic' model, a re-tuned off-road version, a sporty R-Line version and GTE plug-in hybrid version.