Tesla has pulled the wraps off heavily revised versions of its Model S and Model X electric cars, which receive a significantly updated interior and extreme new 'Plaid' performance models. 
In the cabin, the large touchscreen system from before is replaced by an ever larger unit from the brand's Model 3. It features a widescreen 17-inch screen that is said to offer enhanced responsiveness, though the most striking detail you'll notice is the new steering wheel. 
It's not dissimilar to those used in aircraft, with the American manufacturer – which is now ranked as the world's most valuable carmaker – describing it as a 'stalkless steering yoke'. That's because it does away with indicator and wiper stalks, so how it will work in real-world conditions remains to be seen.
The other key update on the Model S and Model X is the addition of hot new Plaid models, which become the fastest-accelerating cars on the planet. Packing more than 1,000bhp from its three electric motors, Tesla says the Model S can sprint to 0-60mph in under two seconds and hit a top speed of 200mph. The firm's boss Elon Musk also said it can hit that top speed in just a quarter of a mile "with the right tyres". 
Both 'Long Range' and 'Plaid' versions are offered on the two cars, which offer maximum ranges of 412 miles on the Model S and 360 miles on the Model X. However, on the S, Tesla is also offering a 'Plaid+' model, which features an even larger battery that is said to allow for a 520-mile range between charges, though this still needs to be verified. 
Styling tweaks, however, are harder to spot, though the models come with redesigned bumpers and new alloy wheels that are said to offer improved aero.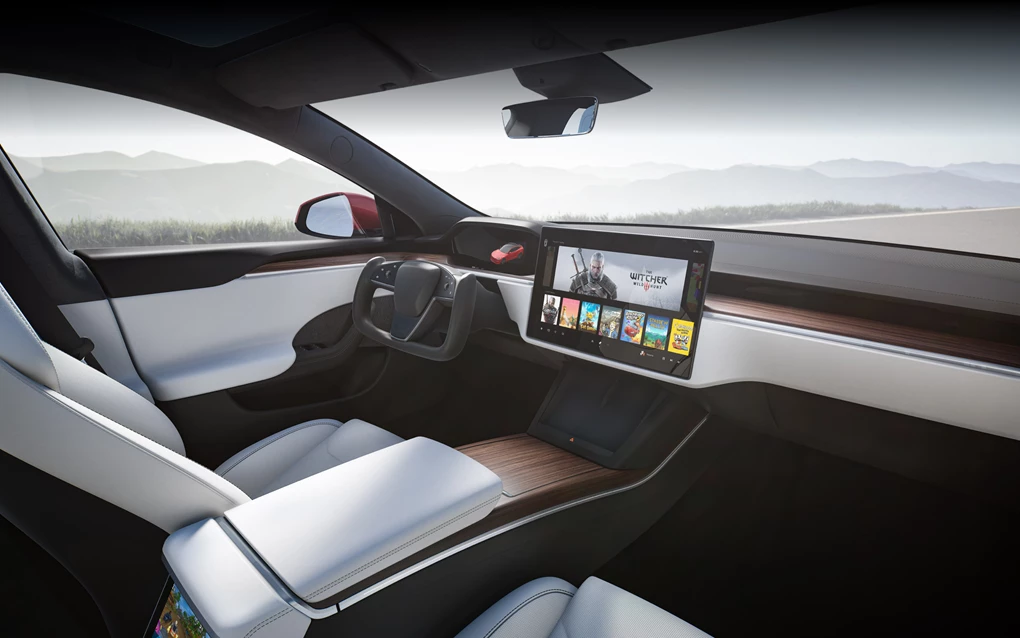 No UK 'on sale' date has been given, though the upgraded models are set to enter production next month in the US. Prices start from £83,980 for the Model X and £90,980 for the Model X.
Enquire on a new Tesla