BMW has unveiled a one-off pick-up which is based on the X7 SUV.
Revealed at the BMW Motorad Days – a bike festival held in Bavaria – the X7 pick-up is a unique creation designed by trainees at the German firm. BMW's Concept Vehicle Construction team helped to transform the idea into reality.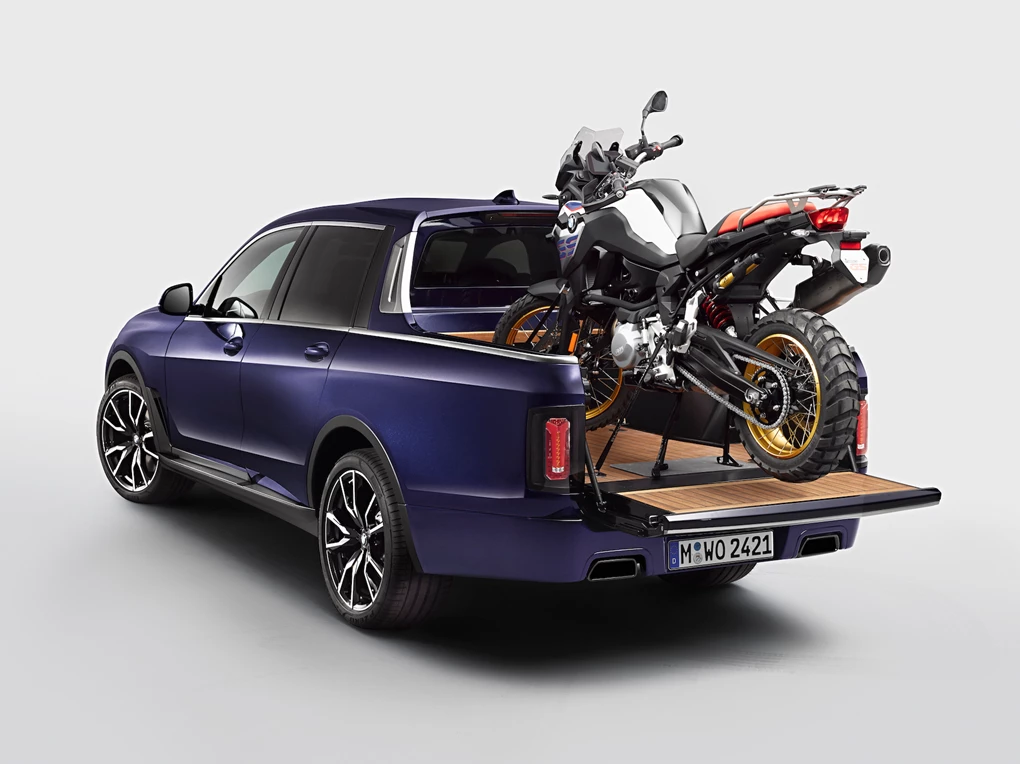 The wooden load area has been designed to accommodate one of the firm's motorbikes – an F 850 GS, which is known to be able to travel further off the beaten track than most bikes.
With the pick-up bed open, the X7 has a 200cm-long loading space, or 140cm with the rear hatch closed. The body of the X7 has been extended by 10cm, but thanks to the use of carbon-fibre reinforced plastic, the pick-up is 200kg lighter than the production car.
See Available X7 Deals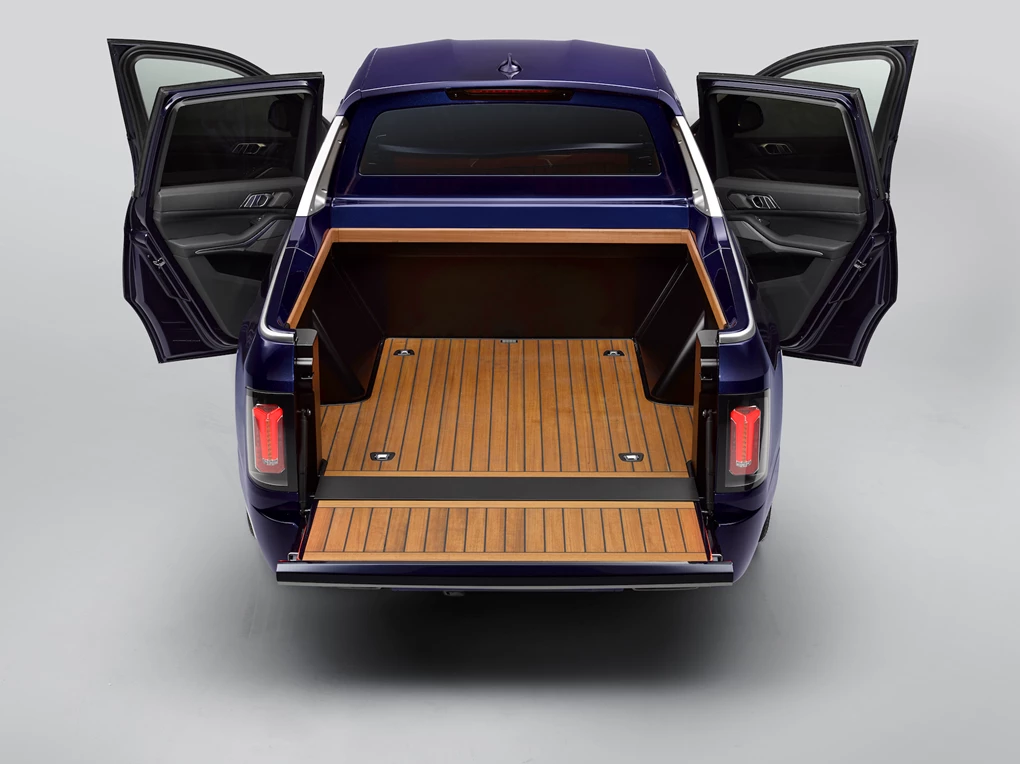 This unique X7 uses the xDrive 40i powertrain, which is painted in Tanzanite Blue – a colour from from BMW's 'Individual' palette.
Ten months and 14 employees were needed to pull this one-off project off, with a prototype testing model used as the base. This saved it from being scrapped, as that's a mandatory requirement of any vehicle used for testing.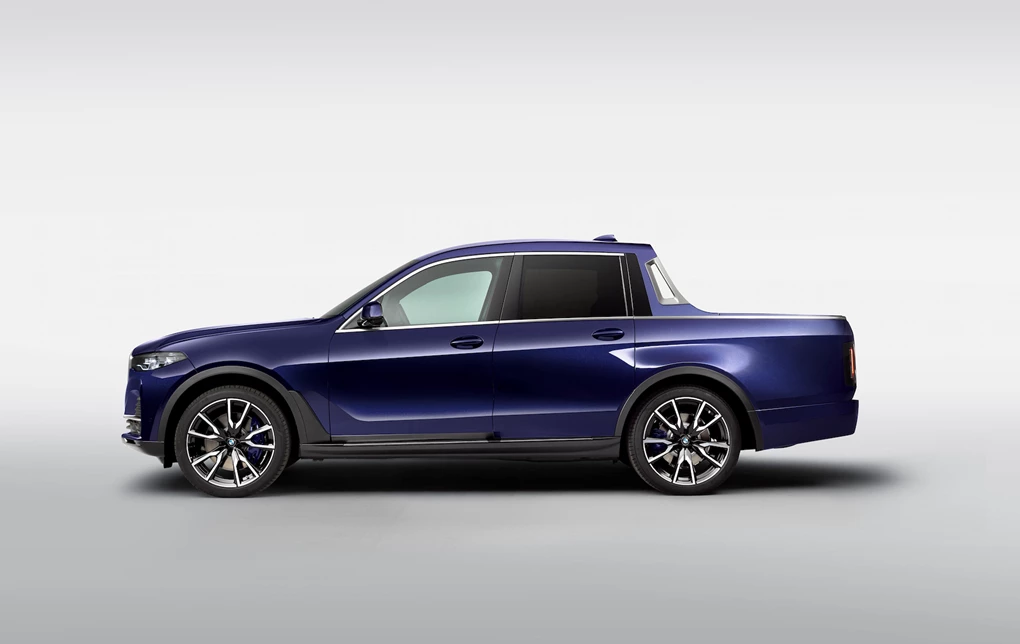 Milagros Caiña-Andree, member of the board for human resources of the BMW AG, said: "I am pleased about the synergies between BMW Group Vocational Training, Concept Vehicle Construction and Model Technology, allowing these young talents to prove their abilities with such an extraordinary project."
Disappointingly BMW is never likely to build a production pick-up model, so this design project will have to serve as nothing but inspiration. That said, the standard X7 is available to order now, priced from £72,315.