The hot hatch class remains one of the most fiercely competitive segments around, with a brilliant range of options that offer all the thrills of a much larger car but in a compact package. 
But if you want the creme-de-la-creme of the hot hatch world, the car to go for is the Mercedes-AMG A45 S – the German manufacturer's most powerful hatchback and the car that sits at the top of the Mercedes A-Class range. 
Here's what you need to know about the Mercedes-AMG A45 S. 
It's the most powerful hot hatch you can buy today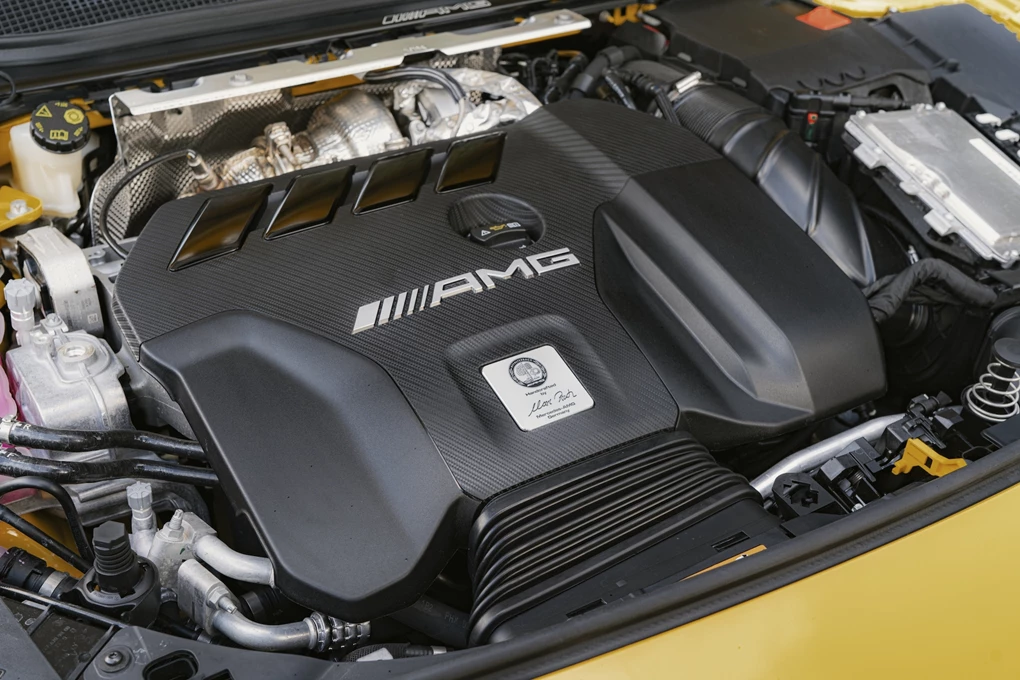 You could argue that the A45 S is actually more of a mega hatch than a hot hatch, and that's because this Mercedes is the most powerful hatchback you can buy today. 
While other markets get less powerful versions, in the UK, it's only the hot 'S' model that you can pick, which produces a monstrous 415bhp from its 2.0-litre unit – giving it more power than key rivals like the Audi RS3 and earning it the title of the king of hot hatches. 
It offers performance that could rival some supercars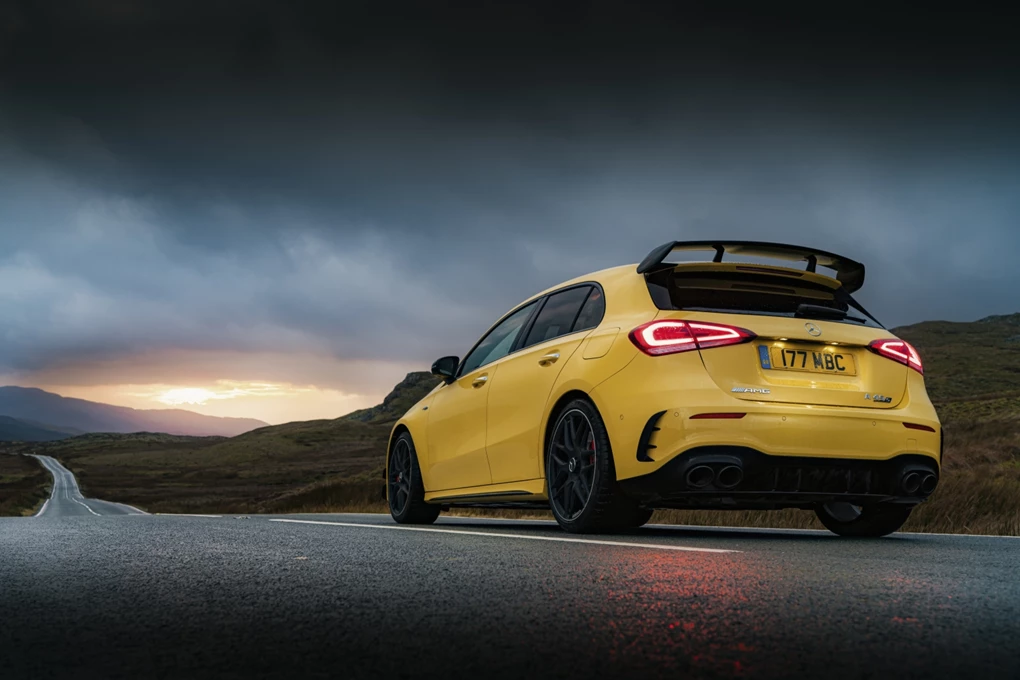 It should come as no surprise that all that power allows for some truly outrageously good performance – not least from a hatchback. 
So if you sprint from 0-60mph it will take just 3.7 seconds and maxed out, it would reach a top speed of 168mph – figures that wouldn't just embarrass some sports cars, but ones that also knock on the door of some supercars too. 
Standout design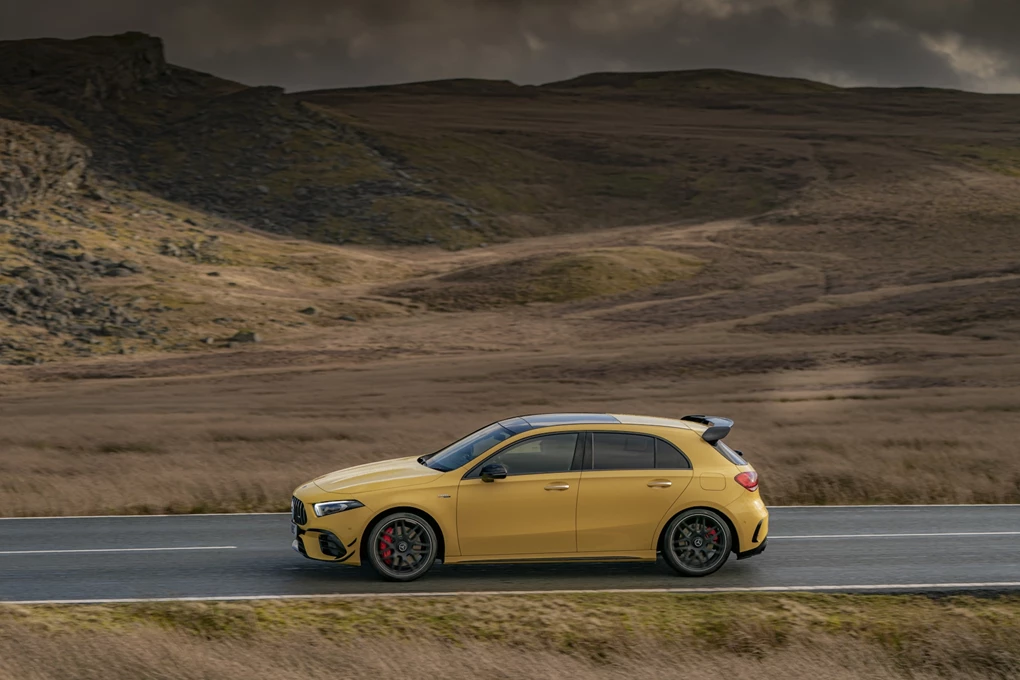 As you might hope for from such a powerful hot hatch, the AMG A45 S also comes with the aggressive styling to match. 
While you can go for a more subdued look on the standard car, if you want your A45 to truly stand out, the 'Plus' model is the one to go for – this adds an 'AMG Aerodynamics' package. That gives you 19-inch forged alloy wheels, a larger rear spoiler and more aggressive splitters to truly give it the performance-led looks this car needs. 
Its interior is stunning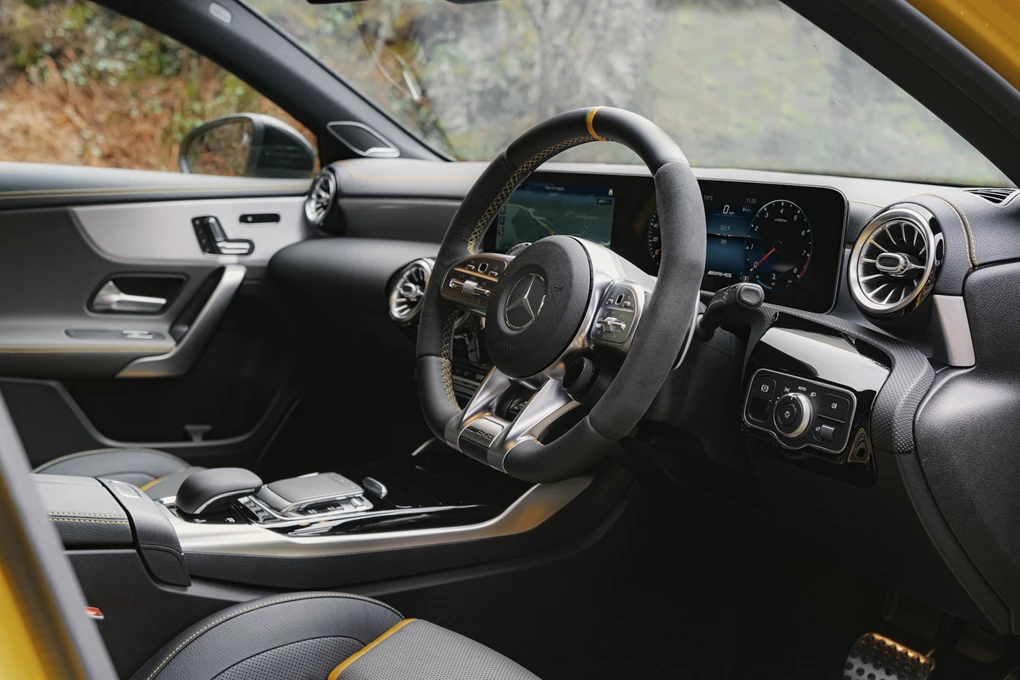 Even if you go for the standard A-Class, you're likely to be blown away by the interior of this hatchback, which is class-leading in this respect. 
And the A45 takes things a step further, building on the impressive digital cockpit interior with its sports seats, yellow accents and AMG performance steering wheel. The large twin media displays also feature AMG-specific graphics and settings, too. 
The Mercedes-AMG A45 S is available now, with prices starting from £50,595.
Enquire on a new Mercedes-AMG A45 S