Feast your eyes on Ferrari's latest and arguably greatest achievement, the new limited-edition convertible version of the LaFerrari hypercar.
Rumours of a drop-top LaFerrari had been batted around since the original coupe was unveiled, but it wasn't until this May that Ferrari chairman Sergio Marchionne confirmed that it was in the works.
The LaFerrari Spider will be available with a choice of two roof options, with buyers able to specify either a removable carbon fibre hard top or a removable fabric soft top roof.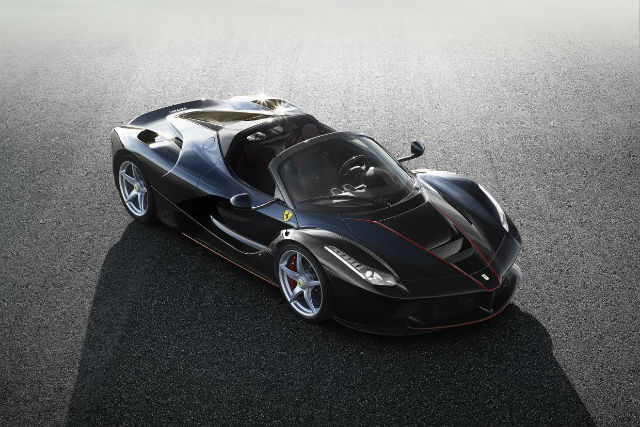 Ferrari says that you'll have to wait until the Paris Motor Show in October to find out the full specs and pricing for the car, as well as how many examples of the limited-edition model will be made.
Prospective buyers are out of luck, however, as Ferrari has said that the order books are closed before they even opened, with every single car already sold at a special owners' preview this year.
Due to debut at Paris Motor Show
Aimed at the sort of ultra-rich car collectors who "refuse to compromise on the joy of al fresco driving", the Spider has the same engine and performance figures as the LaFerrari coupe.
That means the same 6.3-litre V12 twinned with an electric motor to produce a combined total power output of 950bhp, which can take the car from 0-62mph in under three seconds.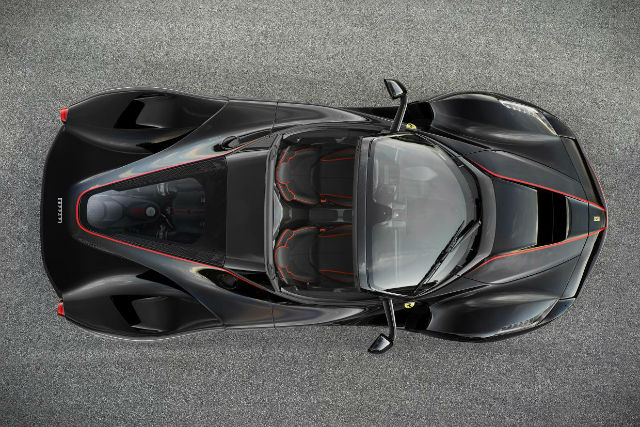 As expected, Ferrari has revised the chassis setup of the Spider compared with the original LaFerrari to compensate for its lack of a roof and to preserve the same torsional rigidity as the coupe.
The LaFerrari Spider's aerodynamics have also been slightly tweaked in order to match the same drag coefficient as the LaFerrari coupe, even when driving with the top down.
Deliveries are expected to start next year, and while 499 LaFerrari coupes were made, according to celebrity chef and soon-to-be LaFerrari Spider owner Gordon Ramsay, only 150 Spiders will be made.
Find prices for new cars here