The upcoming Honda NSX has been given an official price estimate for the UK of "approximately £130,000". The sports car is also available to order now and deliveries to European customers will commence this autumn.
Honda has confirmed that Europe will be the leading export region for sales of the NSX and the car will be sold through a limited network of authorised dealers in certain European locations.
NSX performance
The Honda NSX's pricing and performance means it will challenge the likes of the Audi R8, Mercedes AMG GT and the BMW i8. Like the i8, the new Honda NSX is a hybrid sports car, combining a twin-turbo V6 petrol engine with three electric motors to produce around 550bhp.
Power is sent to all four wheels and the NSX also uses a nine-speed dual-clutch automatic gearbox.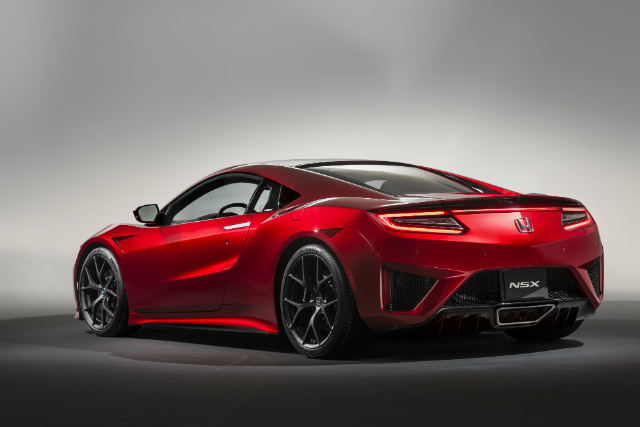 History of the NSX
This new sports car will be the first NSX to roll off Honda's production line in over ten years. This is also the second generation of the NSX. The original NSX was famous for benefitting from input from the late Formula 1 world champion Ayrton Senna during its final development stages.
Honda ended production of the original NSX in 2005 but confirmed a successor was in the works as far back as 2007. Due to various problems however, particularly those caused by the 2007-08 global financial crisis, the new NSX has been frequently delayed.
Later this year though, the wait will finally be over and Honda will be offering new car to legitimately challenge the likes of Ferrari and Porsche.