Audi has unveiled the new S8 – the performance model of its range-topping luxury A8 saloon.
Given that an Audi RS8 is not likely to debut, this S8 will be the fastest A8 in the range. And because of this, Audi is not fitting it with a diesel engine – despite such a trend in the latest 'S' models.
Instead it gains a powerful 4.0-litre V8, which produces an impressive 563bhp and 800Nm of torque. No performance figures have yet been announced, but what we know is that the S8 will use mild-hybrid technology, which helps to reduce fuel consumption. Cylinder deactivation also features in a bid to cut emissions.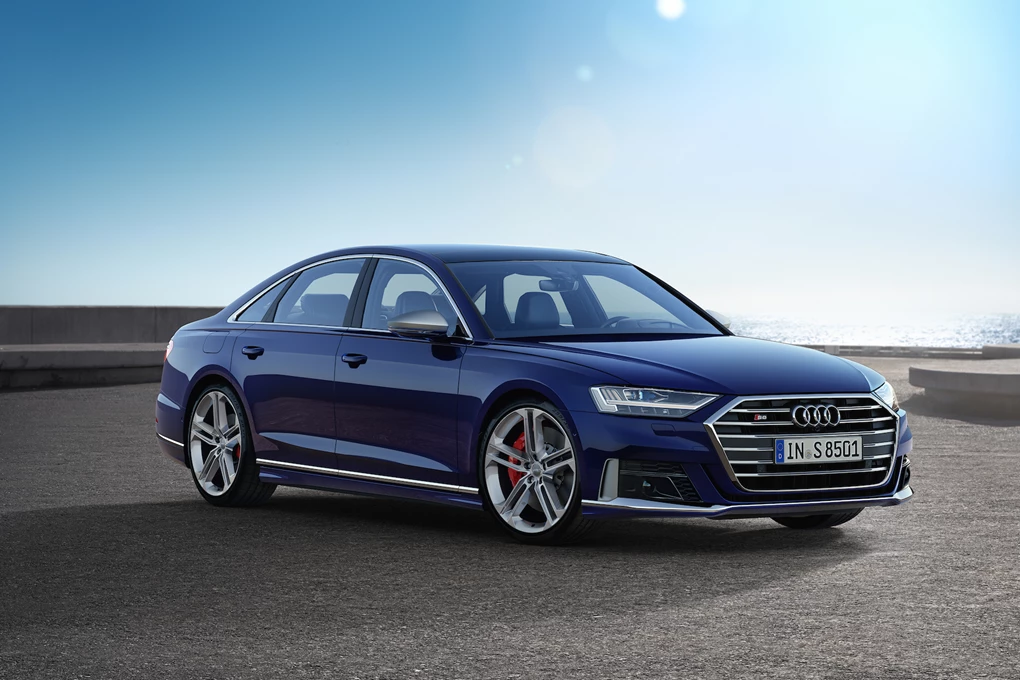 Audi is promising the model will retain the A8's seamless comfort while having the "poise of a sports car". Predictive adaptive suspension also can instantly alter the suspension at each corner of the car, which aims to reduce roll in the corners.
There are also five drive models available, with settings such as 'Comfort+' and 'Dynamic' offered – depending on the need for comfort and performance. The air suspension also rises instantly by 50mm when the door handle is touched to aid with accessibility. 
All-wheel-steering also aims to make the S8 lighter on its feet, with the rear wheels able to turn to push the car into a bend to try and eliminate oversteer.
See Available Audi A8 Deals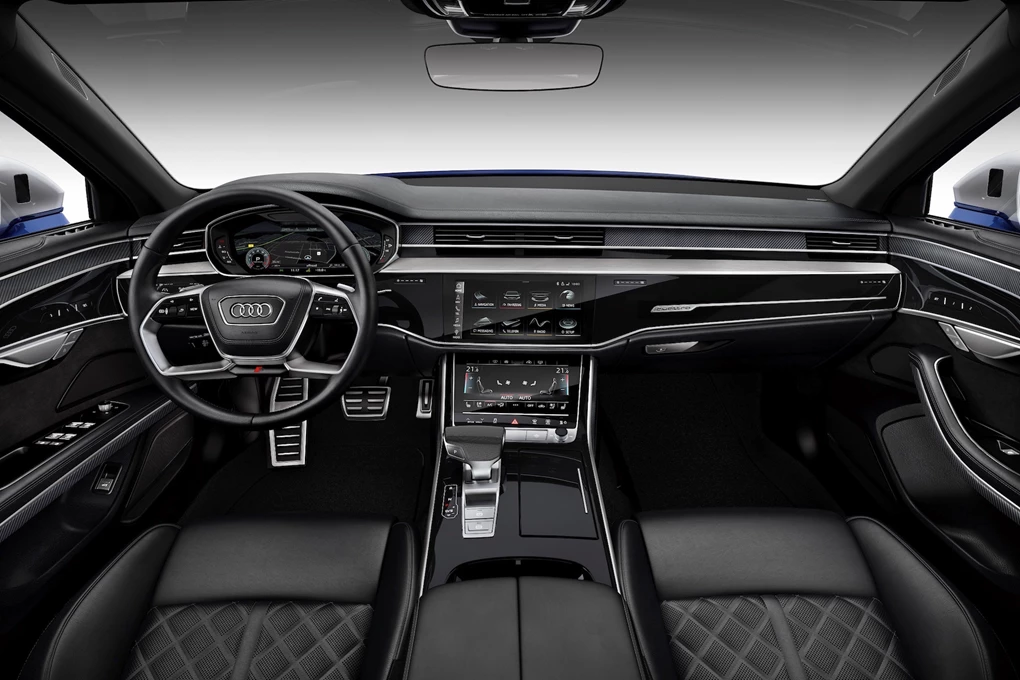 The S8 retains Audi's typical subtle 'S' styling, but with revised bumpers, side sills and brushed aluminium showing the car to be different to the A8. The quad exhaust pipes and carbon inlays are also unique to this model, while matrix LED headlights are fitted as standard.
As for the cabin, buyers have the choice between two leather interiors with electric and heated seats used throughout. A vast suite of safety assists are also offered, such as adaptive cruise assist – combining traffic jam assist with adaptive cruise control. A further panoramic 'pre sense' package can also detect a collision from all angles and can adjust the body of the car automatically to minimise impact.
Unlike the regular A8, the S8 is available just in standard wheelbase form. Prices are still to be announced – but a figure near £100,000 is expected. The S8 will be available to order in the autumn, with first deliveries expected at the end of the year.